For the first time in 15?? years, I'm not going shopping on Black Friday. Thanks to Coupons.com, I'm not going to miss out on my Black Friday Sales, but can instead enjoy my holiday wishlist(s) shopping from the comfort of my couch, snuggling my kids and enjoying a cup of coffee at a more normal hour. Now, I still have my planning to do.  And my lists.  But those lists will live here on my computer and I don't have to wake up in the middle of the night.
Of course, there are some practical and some extravagant wishes on my House and Home Wishlist I created….in a dream world, I'd be able to really shop for all of them.  In all likelihood, there's a few things I"ll be able to get, and hopefully snag a GREAT deal on using some codes from Coupons.com  Thanks to them, I'm eagerly awaiting Black Friday sales because I've been wanting fleece sheet sets for everyone in our family and they wer nice enough to send me a nice Kohls.com gift code to use to thank me for sharing about their fabulous giveways coming up.  (Now I'm left to decide on colors!!)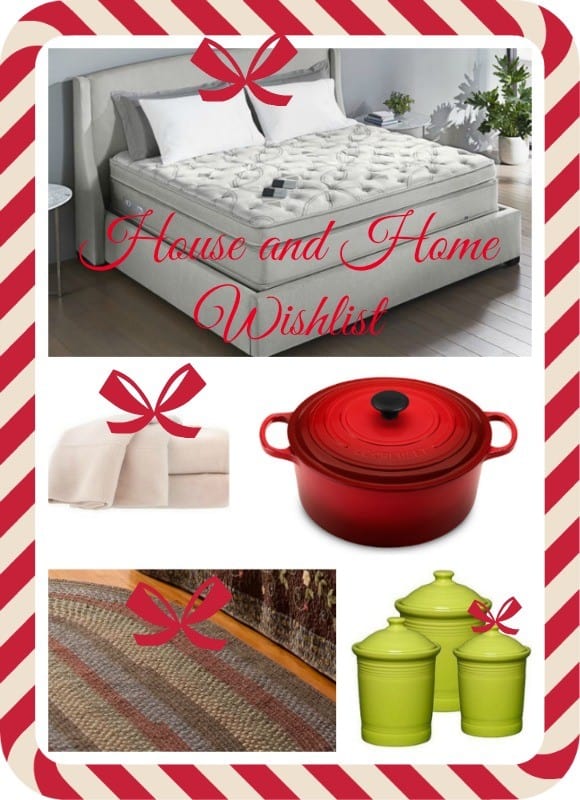 Sadly, that mattress will NOT be coming after Black Friday… but this is a wishlist, right?  The rug probably won't either, but I can wait.  A Le Creuset cast iron dutch oven and some Fiestaware canisters? Yes, please!! I've been a really, really good girl this year!!  (Oh, and Kohls.com sells Fiestaware….score for me!!)
I'm already finding some GREAT coupon codes and promotions available on Coupons.com for most of the stores I have marked to look for deals on like ToysRUs, Kohls, Walmart, Amazon, Best Buy…the list goes on.  Yes, Idid bookmark the Black Friday coupons. I had to. I may have my lists but I want to maximize our hard earned dollars, you know?
Get another chance to win big by also entering the Black Friday Sweepstakes hosted on Coupons.com and see how you can win one of the 10 most popular, must-have gifts this holiday season.

In celebration of Black Friday and all of the shopping fun, Coupons.com would like to send one person a Kohls.com gift card!!  To enter, fill out the Rafflecopter form below.  Good luck!!