What Are Essential Oils? Essential oils are natural, concentrated,  fragrant compounds found in the seeds, bark, stems, roots, flowers, and other parts of a plant.  Essential oils have been used historically for therapeutic and medicinal purposes.  They are most recently know for the use in aromatherapy.  Essential oils can be used aromatically, topically and internally.  I use essential oils in a variety of applications at home.  I especially like to add them to my vinegar and water solution to clean around the house.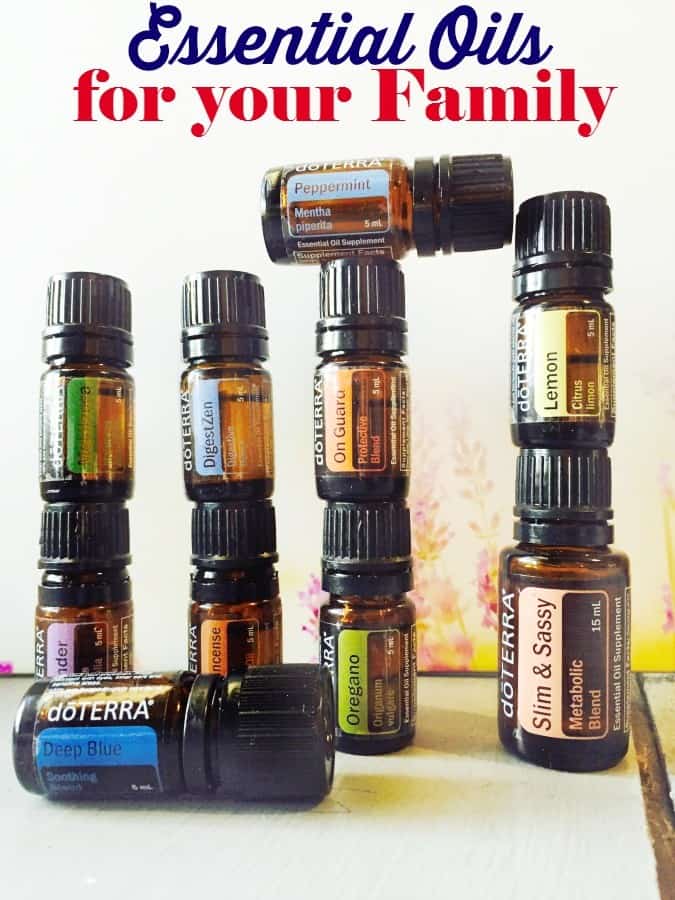 I decided to start with an essential oil kit. I got the Doterra Family Physicial Kit The kit includes 5 ml bottles of Lavender, Lemon, Peppermint, Melaleuca, Oregano, Frankincense, Deep Blue, Breathe, Digestzen, and On Guard to help families address a variety of health issues. The kit also came with a 15ml bottle of Slim and Sassy and a Wellness Advocate Enrollment kit all for $166.67. The kit arrived quickly and safely. I started using it right away. Last night I put some lavender oil in a diffuser in my son's room. He slept late this morning and it was because of the "stuff" I put in his room.

The kit comes with a recyclable plastic tray that holds the essential oils tightly in place when being shipped or transported. It also has a description of each oil and how they can be used.
The Doterra Family Physician Kit comes with 4 blends. I have been using the Deep Blue blend which is also available in a roll on and lotion. Deep Blue soothing blend is great for sore muscles and joints. It smells great and you can feel it working right away. This blend is intended for topical use only. I am sure that I will be ordering more soon.

The other blends are On Guard Protective Blend, Breathe Respritory Blend, and Digestzen Digestive Blend. I love these because I know exactly what is in them. There are no fillers or sugars or ingredients that are impossible to read. They are all natural!
Today I am using Peppermint oil in my new diffuser to help keep me alert and on task. It is also making the house smell delicious. I got this portable, USB difusser that will be great for traveling and on my desk.

Are you interested in more information about essential oils for family?
Check out MY SHOP where you can learn more, contact me, purchase oils or enroll to get wholesale prices
What is your favorite essential oil and what do you use it for?