I am a homeschooling mom and we love learning about other cultures as part of our curriculum study, so we took the month of May to learn about Mexico, it's traditions and customs. As part of their  celebrations -Cinco De Mayo is a very important one that is also very much celebrated here in the states-  so I thought I would make a fun lunch for the kids and I to enjoy as part of our day of learning.  We love José Olé  snacks for parties and even for dinner, it was just a natural choice to use them as an example of some traditional Mexican foods- tacos, taquitos,  and quesadillas.  I thought it would be great to share these quick and fun snacks for Cinco De Mayo celebration with you! We were challenged to "Flavor your Fiesta" – using José Olé snack varieties- to create this post.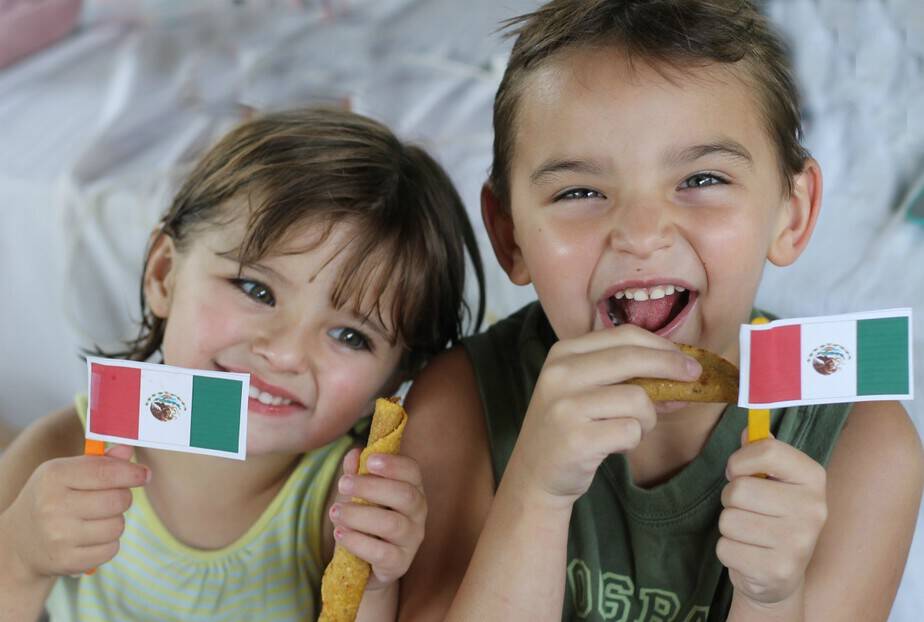 As you can tell, they enjoyed our little Cinco De Mayo celebration AND their Jose Ole snacks!!!
I printed a sheet of Mexican flags, taped them to craft sticks, and used them as food labels for each of the 4 José Olé snacks I choose- Chicken and Cheese Nacho Bites, Beef and Cheese Mini Tacos, Mextremes Steak and Cheese Taquitos coated in Nacho Cheese Flavor, and Shredded Steak Taquitos.  Check out their huge variety of products available, from breakfast, lunch, and dinner to quick snacks.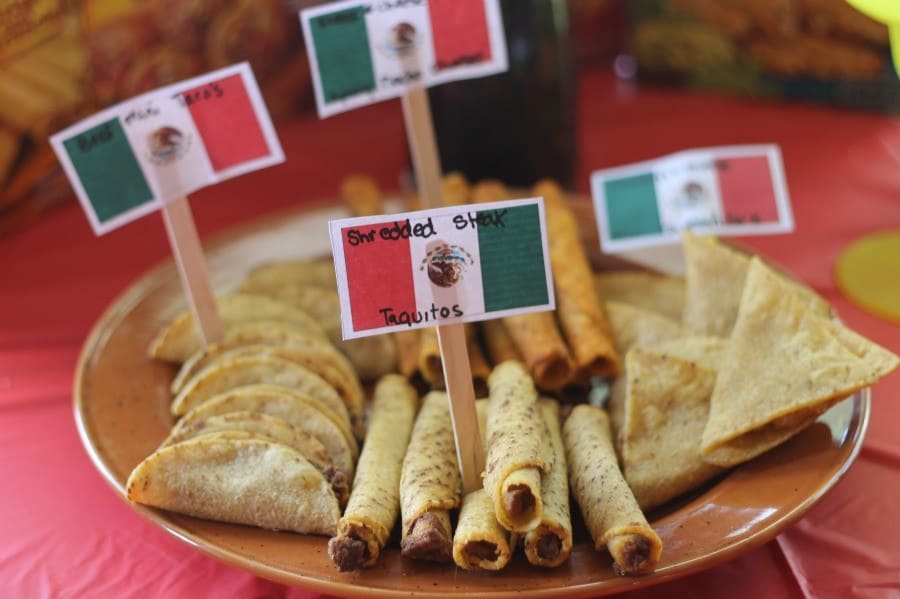 Add colorful and festive plates, napkins, cups, and a tablecloth and your party is ready to go! To make them even more fun for your party, serve the snacks in plastic Margarita glasses. Don't forget bowls of sour cream, guacamole, and salsa for dipping your snacks or get really creative and make your own dip.
If you are having an adult party you could of course serve Margaritas, they are delicious with José Olé  Snacks ( I speak from experience).
Grab your download a $2 off coupon on José Olé  Facebook page! Also be sure to follow José Olé on Twitter and José Olé on Pinterest.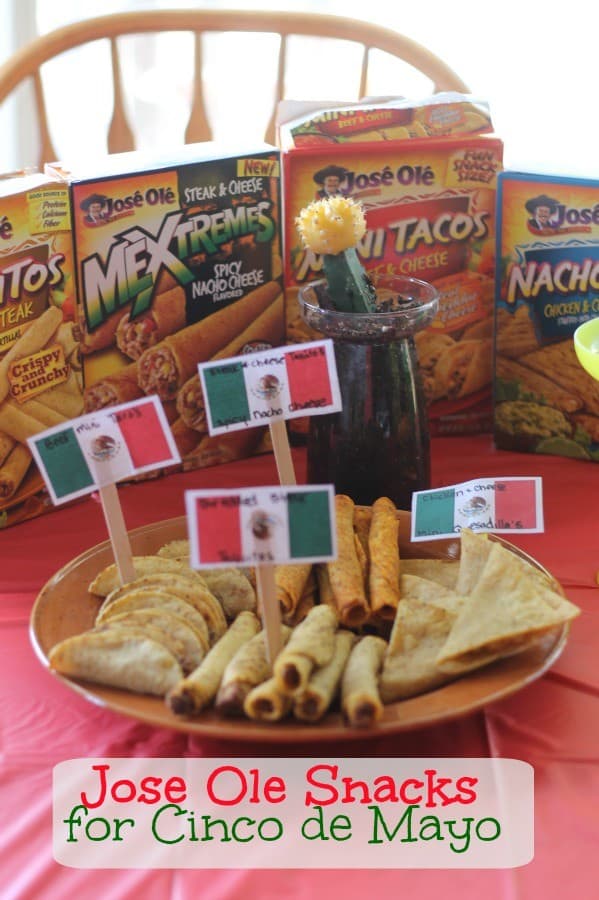 I would love to hear about your Cinco De Mayo plans and ideas!  How will you be celebrating?
This is a sponsored conversation written by me on behalf of Jose Ole . The opinions and text are all mine.