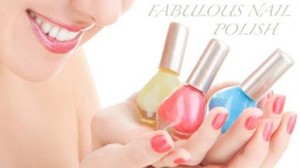 Grab today's SaveMore Deal for FREE after your $10 new customer credit! Spend only $7.50 for One Nail Polish ($15 value) plus FREE Shipping or just $17 for Three ($45 value).
These look like SO much fun especially the fashion colors and crackle polishes!!
Features
Long-wear formula
Shiny, chip-resistant finish
Fashion and crackle colors
Includes FREE shipping!
Details
Expires September 2, 2012. Free shipping included. Limit one per person.