This Gluten Free Pancakes recipe is perfect for your gluten free sweetie on Valentine's Day!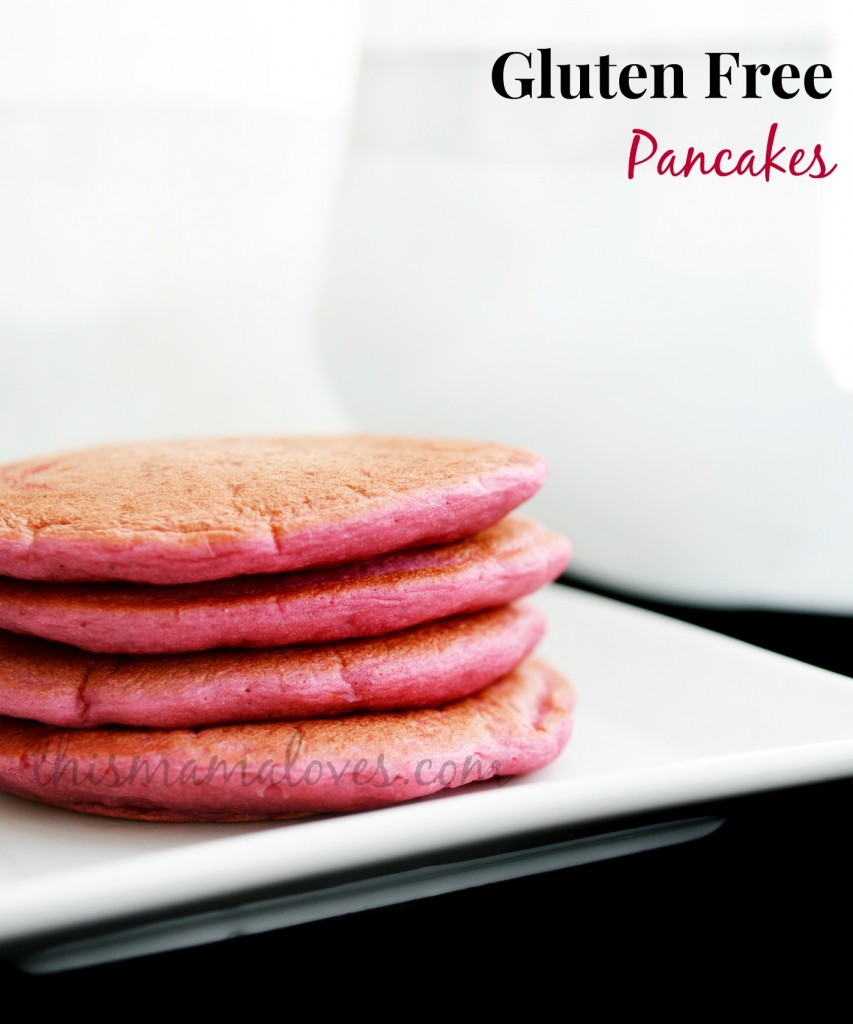 Ingredients:
2 cups rice flour
1/3 cup tapioca flour
2/3 cup potato starch
1/2 cup dry buttermilk powder
2 teaspoons sugar
1 tablespoon baking powder
1 teaspoon baking soda
1 teaspoon salt
1 teaspoon xanthan gum
4 eggs
1/4 coconut oil (plus coconut oil for greasing the pan or skillet).
3.5 cups water
Dash of quality food coloring
Directions:
Add all of the dry ingredients to a large mixing bowl and carefully dry whisk together.  Make sure all of the lumps are removed and the powders, sugar and flours are thoroughly combined. In a separate bowl whisk together the eggs until fluffy, add the rest of the wet ingredients to the eggs and mix until combined.  Slowly add the wet ingredients to the dry and whisk until the lumps are all gone.  Add in a dash of food coloring, we  prefer powdered food colorings, just double check the labels!
Heat the skillet or pan to medium, add a bit of coconut oil and pour batter onto the skillet.   When small bubbles have formed and then popped its time to flip (check before that by lifting with a spatula for a quick peek to ensure the coloring is right).   Serve immediately with fresh berries or pure maple syrup.  Makes about 15 pancakes depending on the size you make them.
Check out our other Gluten Free recipes!
Google+ Comments