How To Train Your Dragon 2 is a must see for anyone who loved the first installment. We were lucky enough to score some seats to the AMC Loews Plainville screening and the whole Fam went to check it out.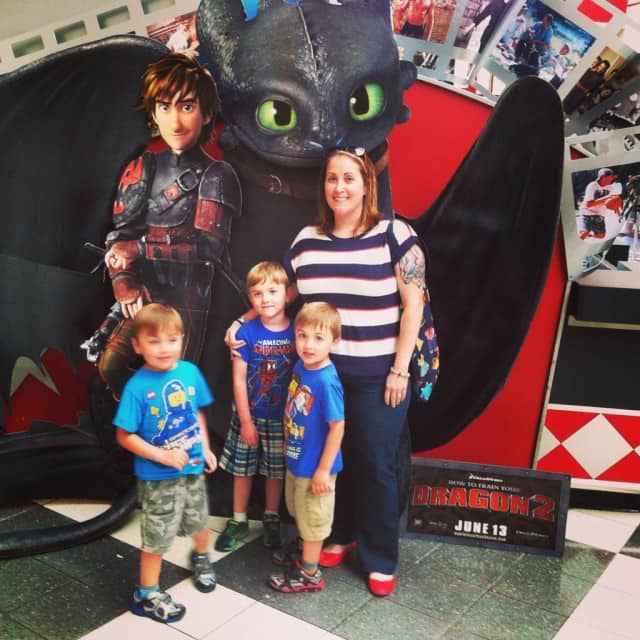 I'll be honest… Bringing my 3 boys.. Age 5 and 4 year old twins.. to the movies can be a daunting task if the movie falls flat. Plus we've never done the whole 3D thing either. Minus the setback of an entire HUGE bucket of popcorn getting knocked over (full disclosure- it was my Hubby's fault!) the boys were sold. The 3D was so well done and visually stunning they sat the entire time! Score! Finally… A sequel that lived up to (and possibly surpassed) the first!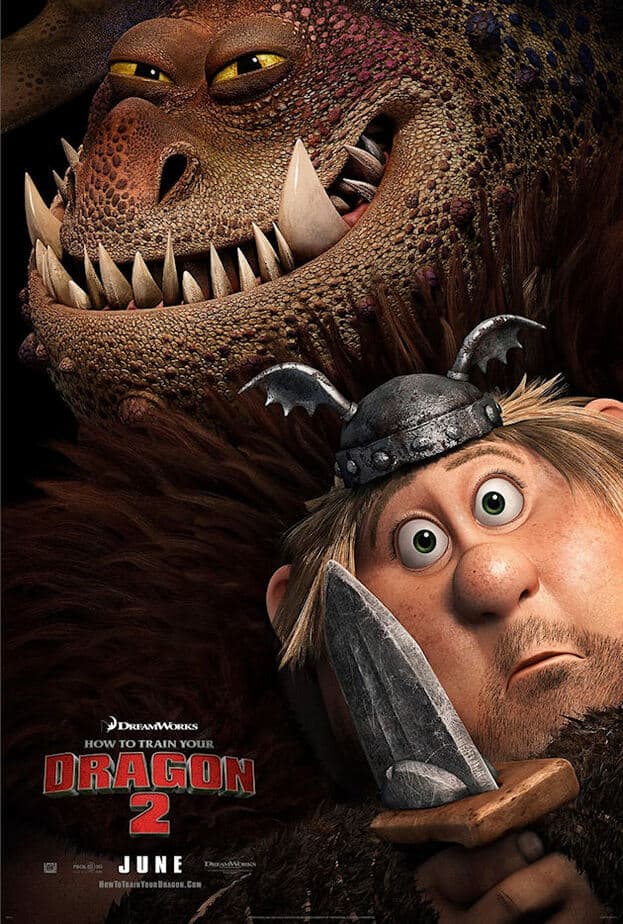 The story follows Hiccup 5 years after the first movie. Something you don't see very often- characters that have actually aged! Hiccup has turned into a young man and partnered with his trusty dragon Toothless, has been exploring and mapping the world around him.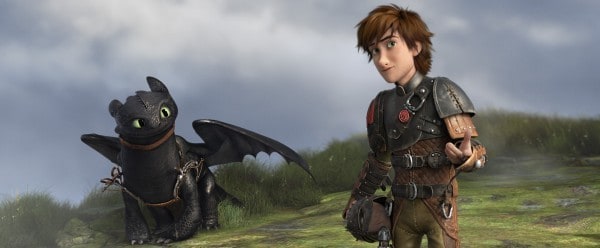 Without giving the movie's plot away there are old enemies, lost loves and lots of great action sequences. It is definitely a movie for all ages.. The humor was spot on too. We definitely caught ourselves laughing along with the kids a bunch.
While we thoroughly enjoyed the 3D aspect I can't help but to think it would be as equally entertaining without. But who doesn't want to wear somewhat fashionable 3D glasses?! How To Train Your Dragon 3 will be in movie theaters on June 13th.
Check out these FREE HTTYD2 printable connect-the-dot and coloring pages!  Click them to download each set!

I have always loved connect the dots pages!! Toothless is so fun  and now  we can color and connect the dots to make him with and without Hiccup!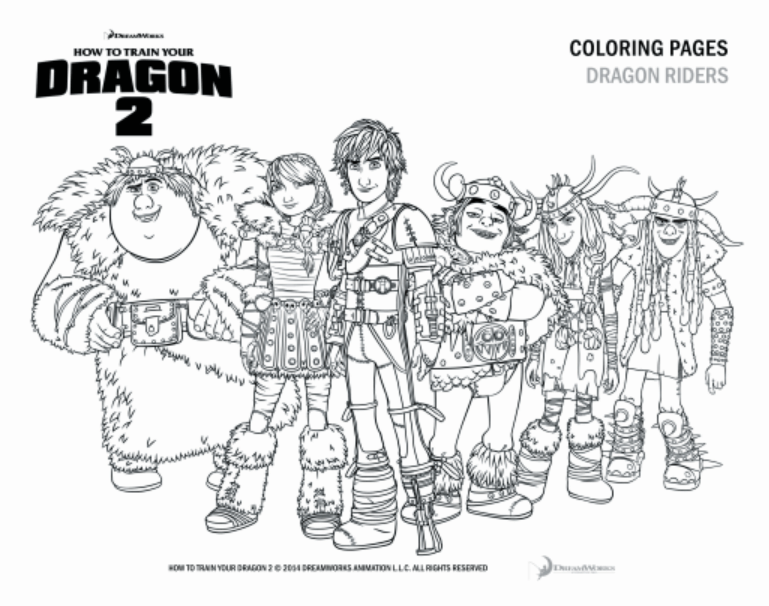 Who are you going to bring to see How to Train Your Dragon 2 with?
This is a guest post by Sarah, who is one half of the fabulous MatchingMummies.com.  She's a rockstar lady and mom to 3 little men.