This post brought to you by Walmart. All opinions are 100% mine.
Pre order your blu-ray copy of  Despicable Me 2 and buy two (8oz or more) bags of specially marked Cheetos® (below) and you will get  $3 off!  Those crazy minions are back and sillier than ever. Sillier, like even my husband laughed out loud throughout the movie- in the theater.  In 13 1/2 years of being together, I don't remember him EVER laughing like this in a movie theater.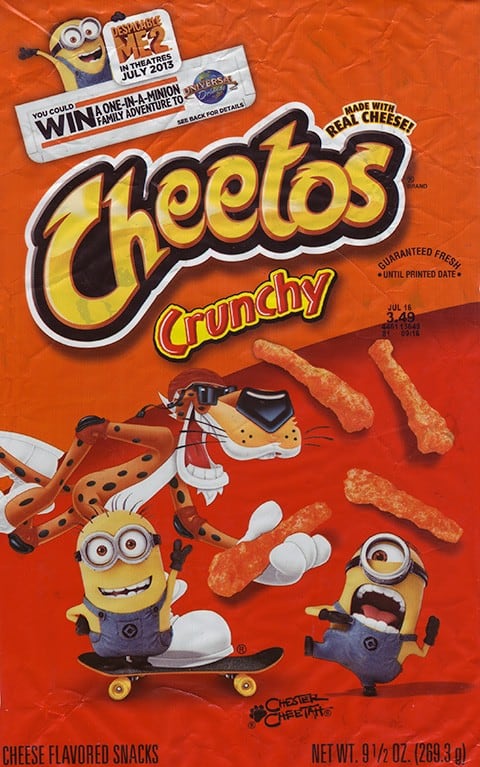 We have a hard time with deciding which of the Despicable Me characters we love most.  It's really the minions that steal the show (er, movie).  This little Minion my littlest is holding actually traveled all the way to Seattle with me a few weeks ago to visit Microsoft headquarters.  I brought him because the kids wanted to "be" with me on the trip, and this was what we all love the most. The minions are cute, and funny, and though they look so alike, many have distinct personalities.  All are hilarious.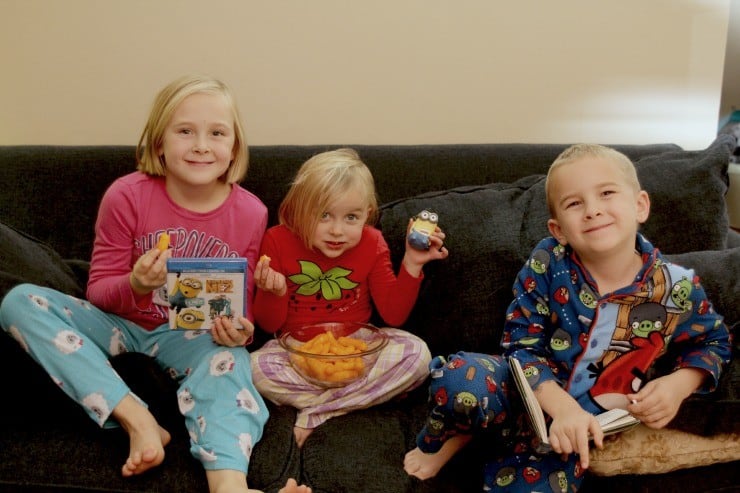 In Despicable Me 2, we see the fatherly side of Gru, and we also get a chance to see just how much love and compassion he's capable of.  Viewers also learn what a Fart Blaster gun is.  You will laugh and laugh and laugh some more!! We were so excited to be able to pre-order Despicable Me 2 on Blu-Ray for a holiday gift for the kids' cousins, while saving $3 since we got 2 bags of  Cheetos® to enjoy while we viewed it tonight!
Be sure to head to your local Walmart quickly, because this pre-order deal with Cheetos and Despicable Me 2 ends November 25th.