Snow Day Survival Guide For Parents
This snow day survival guide for parents is sponsored by our friends at Savory: Fast, fresh and easy. Opinions and ideas on actual snow days are my own.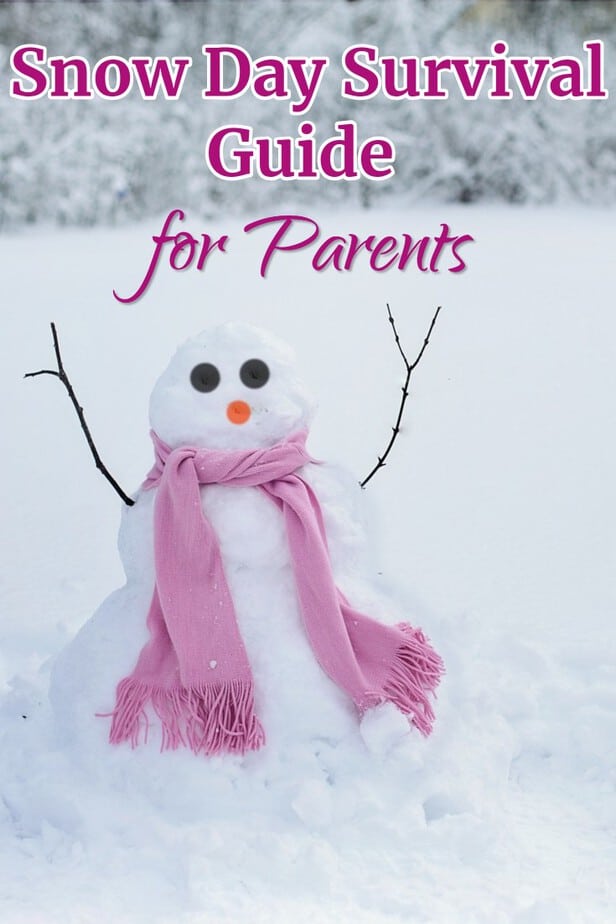 It's the call that makes a day magical for kids and often fills parents with a sense of dread. If you're like us, you get a text, a phone call and an email within 30 seconds of each other announcing (at 5 a.m.) that "the town public schools will be closed today with no afternoon or evening activities." It's THE BEST THING for the kids- a free day to play, play, play! But for parents, it can be a little stressful. Maybe you have to arrange child care, or to work from home. Working from home can present its own challenges when the kiddos are also home for a snow day. I know when my husband works from home, he often has to call in for meetings, and that means he needs quiet around him- hard when three kids, the dog and the cat are all home and playing.
The snow day call leaves most parents thinking " How am I going to keep these kids busy all day?"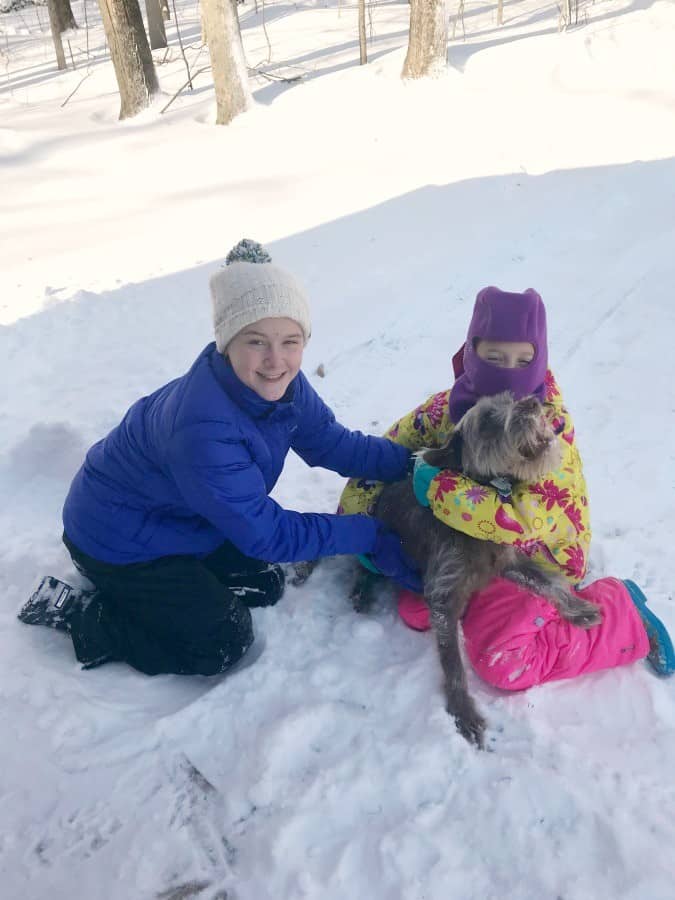 My kids are actually really good about going outside to play. In fact they usually want to venture out into the wintry landscape. That said, they can't stay outdoors all day, and sometimes, those snow days are due to ice, high winds, extreme temps, or a combination. Eventually their gear gets wet; they get cold, tired, hungry, etc. They also LOVE to have hot cocoa when they are done playing outside.
If you have kids, you know that snow days can be long and that it's good to have some ideas up your sleeve to keep them busy. Sure, you can do a movie marathon, but why not make a fun twist on movie day by making a sweet and savory popcorn to munch on? Or a popcorn bar where everyone can select their own flavors, toppings and mixins?
Our friends at Savory  have a great solution for all of us: A magazine chock full of ideas to help parents to survive the snow days. Fun ideas, delicious ideas, and perhaps best of all, boredom busters. Parents may just find (as I did, that there are some great ideas for non snow days, too, like all kinds of ways to make grilled cheese, dinner ideas and more…just because it's a snow day guide doesn't mean we can't use our snow day time to plan for other days!!)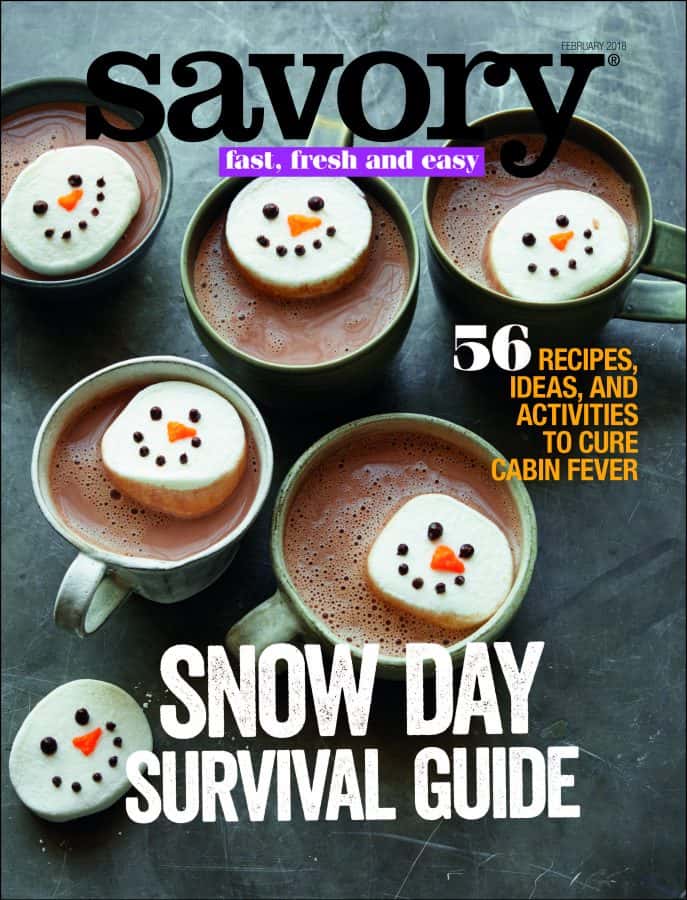 Stay in touch with Savory for more great tips, tricks and delicious recipes!
Website |Facebook | Instagram | Pinterest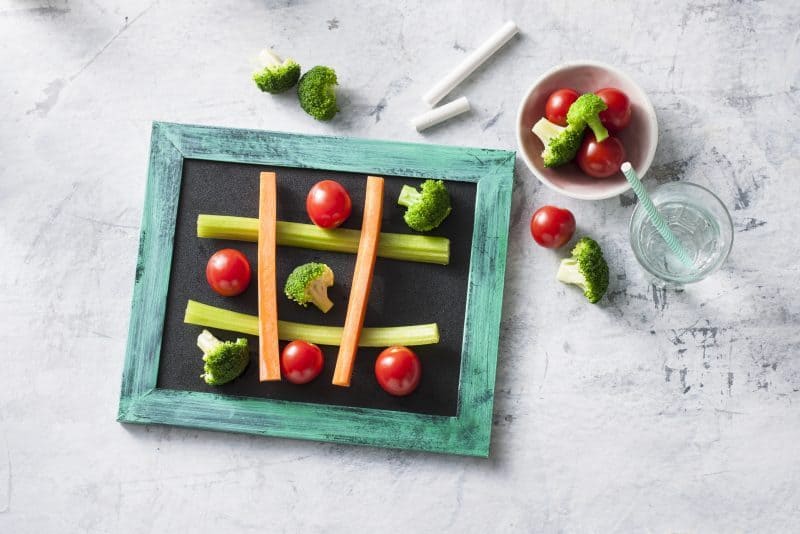 I'm okay with kids playing with their food, as long as they're ultimately eating what I'm offering. That said, I L O V E this idea for a cute veggie tic tac toe board. Kids play games AND eat some healthy grow food!
Now, I'm all about the healthy stuff, but these cute snowmen marshmallows I found in Savory's Snow Day Survival Guide were too cute to pass up. I knew the kids would love making them (and me, too, if we're being honest), so I grabbed some 'mallows and piping gel when I was at Stop and Shop. There's even a yummy cocoa recipe that uses canned coconut, cinnamon and a chocolate bar—a version of hot chocolate I've never heard of before, but it's oh-my-goodness yummy!
All you need to make these? Marshmallows, orange piping gel and black piping gel. Snip your 'mallows in half with kitchen shears, and make your snowman faces using the piping gel.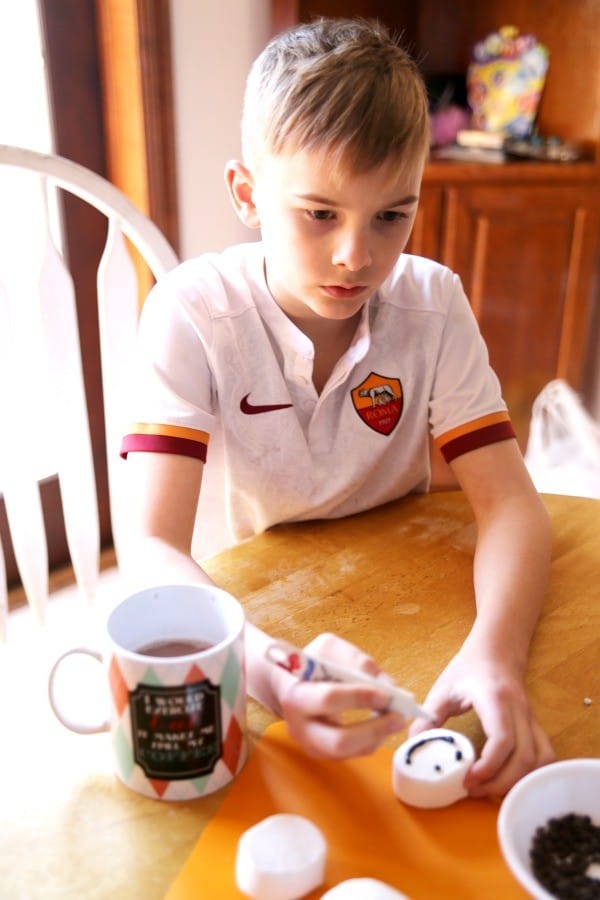 We used the jumbo marshmallows, and mini chocolate chips for the eyes.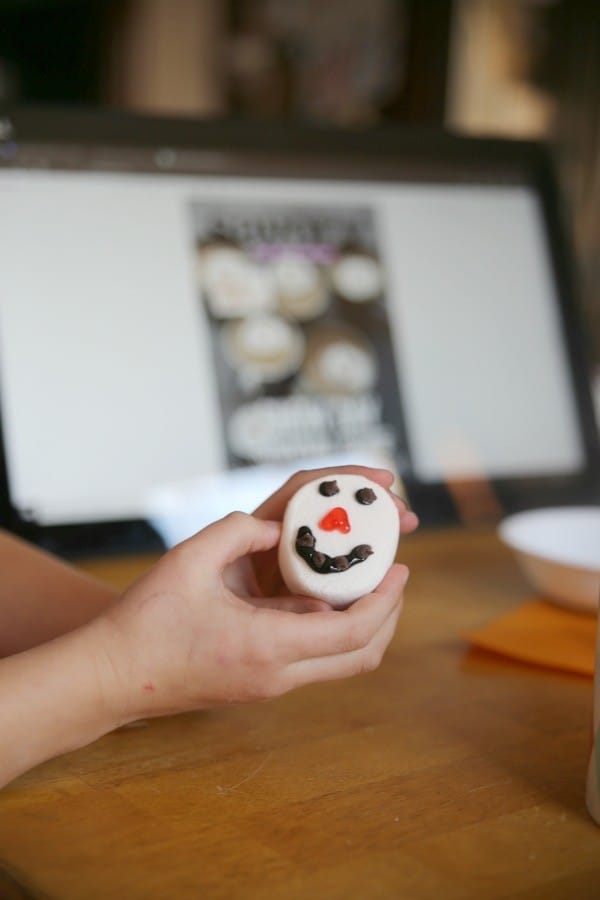 A little over the top? Yes, but that's what makes this a fun treat and not an everyday thing!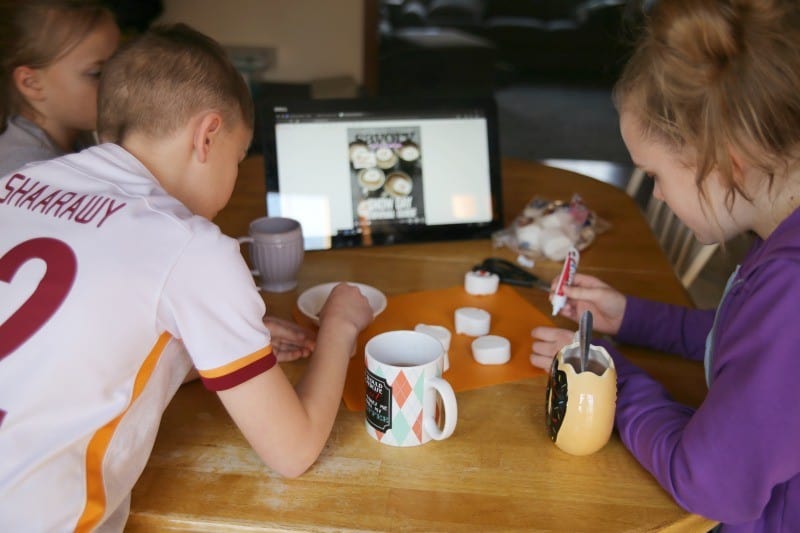 Simple, easy and so much fun. Or should I say, SNOW much fun!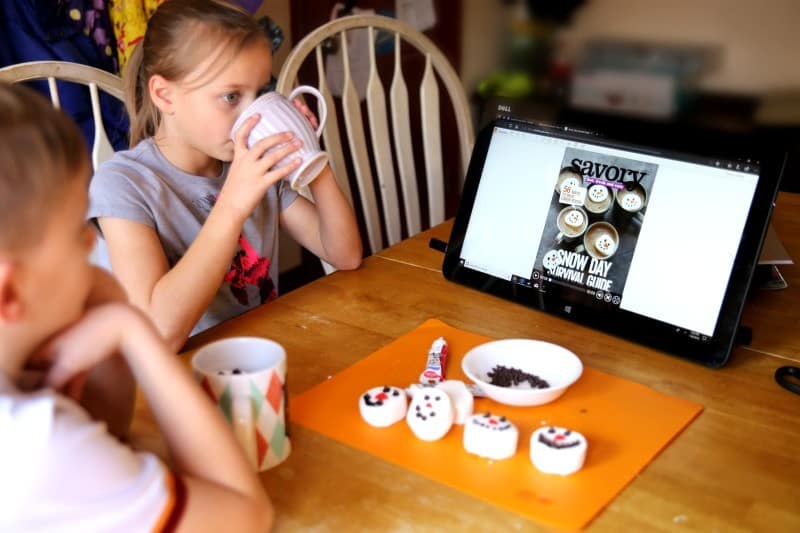 What is your favorite idea from the Snowday Survival Issue? What are your tricks to use as a snow day survival guide for parents? Share them in the comments here or on social using the #savorysnowday hashtag!
0