>You are all well aware by now of my love for The Bowtique but I've added another reason to my list. Jill emailed me last week to inquire if I was going to be doing any posts about September being Childhood Cancer Awareness Month- and that she'd decided she was going to use the proceeds from ALL sales of her Crayon Fuzzy throughout the month of September and donate them to Crayons for Cancer.
The Crayon Fuzzy comes in 20 colors. 20 color choices to benefit the families of children with Cancer. Especially with school being back in session, these crayon clips are absolutely adorable hair accessories and I'm ordering a few today, simply because I love The Bowtique and I am a huge fan of Crayons for Cancer, and I love that the 2 are connected now!!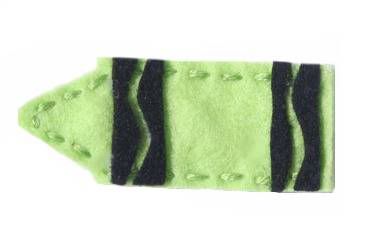 Want to order? Click here or just click the crayon fuzzy right here, it'll bring you right to the ordering page. Here's mine!!
Ordered items:
Code : Item : Qty : Price : Total
——————————————————-
249 : #247 Crayon Fuzzy | , purple : 1 : $7.00 : $7.00
249 : #247 Crayon Fuzzy | , pink : 1 : $7.00 : $7.00
437 : #435 Princess Streamer | : 1 : $7.00 : $7.00
——————————————————-
Sub Total: $21.00
Discount: $0.00
Coupon: : $0.00
Sales Tax: $0.00
Shipping: First Class : $3.50
Invoice Total: $24.50
Find the Bowtique on Facebook
Follow Bowtique on Twitter
Follow The Bowtique Blog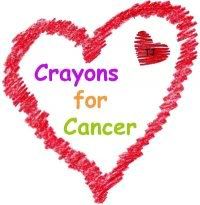 Find Crayons for Cancer on Facebook
Shop Crayons for Cancer
Please note, I'm not benefitting in any way, shape nor form from this post…except that I am supporting a mom-made business and a wonderful cause by buying some of these hair clips. You can, too!!