It's cold, winter's hanging on as long as it can, we've all been sick and I want comfort food.  Period.  This is me pouting and stomping my feet at frigid air from polar vortex and snow, snow snow.  I'm tired of winter meals and ready for some fun new stuff but the weather won't cooperate.  My friends at Lunchbox asked me if I'd share a Three Cheese Chicken Florentine Recipe with you as part of their Cooking Up Cozy campaign, and who am I to say no to someone else inspiring dinner ideas in this house?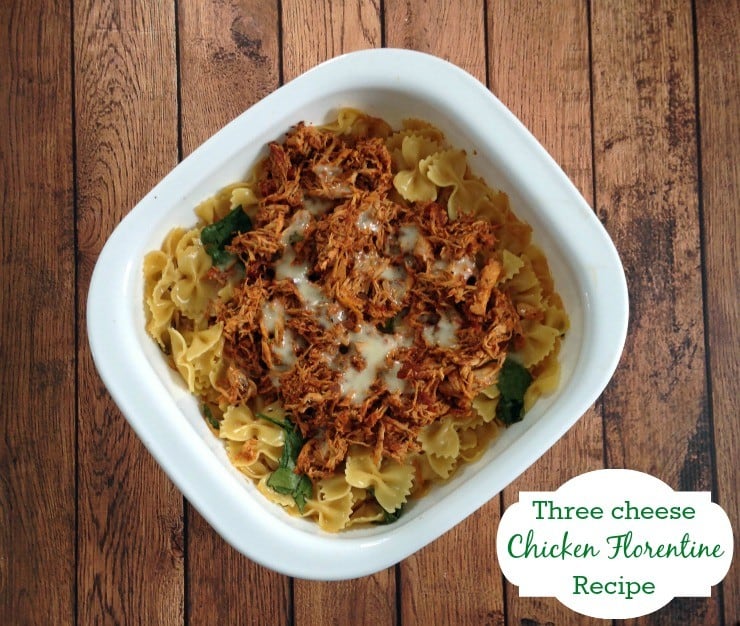 Three Cheese Chicken Florentine
*as adapted from the Kraft Cooking up Cozy site
Ingredients:
1 pkg.  (18 oz.) KRAFT RECIPE MAKERS Three Cheese Florentine
1-1/2 lb.  boneless skinless chicken breasts cut into 1 in cubes (you can do cut pieces, but I did a big batch of chicken cooked and forgot to cube some before I shredded. So we're shredded)
1 pkg.  (6 oz.) fresh baby spinach leaves (We did a mix of Kale and Baby Spinach Leaves, and added about 10oz.)
1/2cup Part-Skim Mozzarella Cheese (I shred my own, but you can totally buy the shredded in bags)
Directions:
HEAT oven to 375°F.  Spray 13×9-inch baking dish with cooking spray. Cook 3 cups pasta in large saucepan as directed on package, omitting salt.
MEANWHILE, cook and stir chicken in large skillet sprayed with cooking spray until done.  Stir in Simmer Sauce; cook and stir 2 to 3 min. or until heated through.
DRAIN pasta; return to pan.  Add spinach and Baking Sauce; mix lightly.  Pour into prepared baking dish.
TOP with chicken mixture and mozzarella.  Bake 10 to 15 min. or until heated through.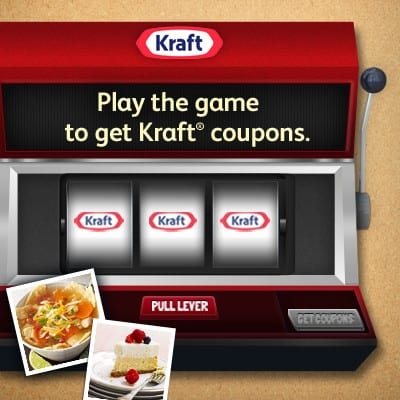 Spin To Win!
Play the Spin To Win Game, score a winning combination, and download the featured coupons so you can save money on all kinds of Kraft Foods to make
See more at Kraft Foods Cooking Up Cozy.
Enter to win a $25 Walmart Gift Card! 13 Gift Cards will be awarded in total… enter on the form below and GOOD LUCK!