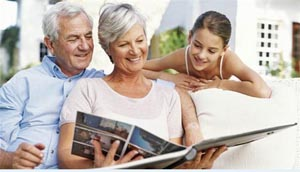 Today on Mamasource you can grab up to 5 Photobin books for $10 each- I LOVE photobooks!!
If I keep getting these so cheap maybe I'll catch up on getting the thousands of photos I have on discs into books…maybe…
HighlightsPublish your favorite snapshots in a professional hardcover photo book
Easy-to-use website guides you through the quick, simple process
Also great for preserving children's artwork
DetailsCannot be used towards shipping (flat $5 rate)
Cannot be combined with any other offer
Limit (5) vouchers per person, (1) per order
How to redeem: Online, voucher will not work on standard PhotoBin website
Expires February 17, 2012
The CompanyPhotoBin.com is a full-service photo processing company specializing in photo scanning, preservation and correction, photo books, calendars, and other photo gifts. Based in San Diego, the small, family-owned business strives to deliver the highest quality of digital and print imagery with friendly, responsive service.
0