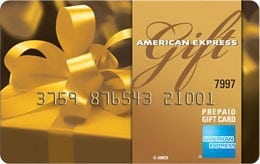 I have another fun flash giveaway tonight – a $100 American Express Gift Card, Amazon or Paypal!
What would YOU do with $100 to spend?  Would you buy what you need?  Treat yourself?  Splurge on someone else?  I hope you will use your prize monies on something more exciting!!
It's super easy to enter:
Use the easy Rafflecopter form below to enter. It's easier than you think! Just click on each green Do-It! button.
You will need to "like" 16 fantastic Facebook pages to get your chance at that $100 gift card. It sounds like a lot, but the Rafflecopter form makes it go really fast – its as easy as a click!
If you *really* want to win, a few additional tasks will appear after you have done the mandatory ones, so you can rack up even more entries.  These are totally optional though!
Have fun and good luck!  I love giving away free money to my fantastic readers!! Love you guys!!


a Rafflecopter giveaway

"Thanks to Deals4Dummies for organizing and hosting this giveaway!"
0