Chasing Fireflies and fell in love has an amazing selection of clothing for babies and children. They even have clothes for adults, too!This Halloween season Chasing Fireflies has you covered with their Wishcraft catalog filled with hundreds of unique costume ideas!
About Chasing Fireflies (from website)
We created chasing fireflies to yes, celebrate childhood but also to
celebrate parenthood. Do you remember the first time you ever rode a
bike? Swam across the pool? Chased fireflies? It's even more special the
second time around when you share your child's firsts. We've
taken great care in selecting magical children's products that, we hope,
will charm, surprise and delight. We love each and every one and
sincerely hope you will, too.
The What a Hoot costume is over the top cute.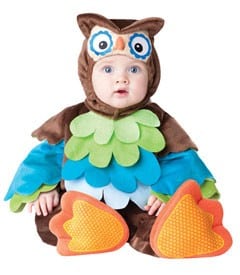 One Lucky Reader Will Win a $100 Gift Card To Use At Chasing Fireflies! 
To enter just use the Rafflecopter form below. This giveaway is open to US residents 18+ years of age and will end on Wednesday, October 17th at 11:59pm! (*Note: We will do our best to get your gift card to you in time for Halloween, but this is not guarantee due to my late posting).Good Luck!
0