Every day this month until December 20th, AT&T is doing their "Wish-A-Day" sweepstakes- giving away prizes- all of their employee's picks are up for grabs!! There's been smartphones and game controllers and oh so much more!   Today's prize is a Motorola Atrix HD with accessory kit (Thank you, AT&T, for including that accessory kit. I'm an accessory loving girl).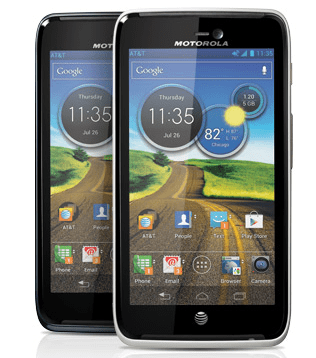 The MOTOROLA ATRIX™ HD is incredibly thin and made KEVLAR® strong and splash resistant*. Watch it all in HD, with a huge 4.5-inch ColorBoost™ display, an HD webcam, and an 8MP rear camera that records in 1080p high-definition video. Experience the power and speed of the 1.5GHz dual-core processor at 4G LTE speeds. Loaded with SMARTACTIONS™, your phone knows what to do when your battery's getting low, when you're driving, or when you're in meetings. Now that's smart.

Available in Titanium or Modern white, the MOTOROLA ATRIX HD is stylishly thin at 8.4mm. It's made with DuPont™ KEVLAR fiber for incredible strength and stability in any situation. Plus the MOTOROLA ATRIX HD has a high-tech, invisible nano-coating that acts as a splash guard and shields against the unexpected splash – not only on the outer shell, but on the electrical circuit boards inside, too.*
Not only is AT&T giving US prizes, but they are also partnering with Make-a-Wish Foundation to fulfill wishes of children who are sick or who have been gravely ill.  I have several friends who've had Make-a-Wish trips and they are nothing short of amazing.  Kudos to AT&T for supporting such a wonderful cause!
I received a promotional item in exchange for sharing this information.  Opinions are my own.
0