My little one, like most kids, is great at making messes. It's kind of a gift of little kids. Fortunately for us, we have a little one who also wants to help us keep the house clean. She's always the first to ask "Can I help?" and really, she's a great helper. She just needs the right tools and guidance. We've actually had all 3 of our kids doing chores since they were 18 months or so. My little one has been helping her daddy to keep the floors all clean with the new Swiffer Sweep & Trap while I've been in bed with strep throat all week and it got me to thinking I wanted to share some of our family ways for kids to help clean the house with you. Instead of cringing at life's little messes and messmakers, why don't we find ways to embrace the messes and teach the messmakers?!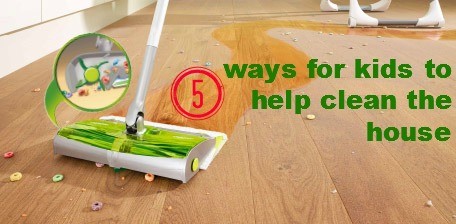 1. Clearing and setting the table
This one is easy- even an 18 month old can carry, say, spoons to the table. We used plastic IKEA dishes for the kids for a long time so our kids were able to do bowls and plates for themselves and one another from a young age. That also meant they could clear those from the table. I will say we ALWAYS have insisted and still do that the kids are on their feet before they try to carry any dishes or anything from the table. Lessons learned the hard way, friends.
2. Wiping the table, chairs, cabinets.
We use almost all natural cleaners in our house, so it's all pretty safe, but even a damp cloth is enough for your little one to be part of the team. Baby wipes can also work.
3. Loading and unloading dishwasher.
Most families I know keep kids' dishes and utensils where they can reach them. If not the kids' stuff then maybe storage containers. Those are the things even the littlest ones can help with. Our kids have helped to put their dishes into the kid drawer for as long as I can remember. We just make sure any sharp things are out of the dishwasher before they are having their turn. Now, as the kids are older, they are able to stack dishes that they aren't able to reach the cabinet for on the counter, sort utensils, etc.
4. Sorting laundry and putting it away.
Yep. Totally serious. Kids know what socks are vs. pants from a really young age. Why not make a game of it and teach them to help with laundry? My kids are pretty skilled with laundry sorting and putting away (this is also one chore that they can get paid for, because I HATE sorting folded laundry and worse? putting it all away. They know if they sort and put away a basket, they get $1.00).
5. Floor cleaning and care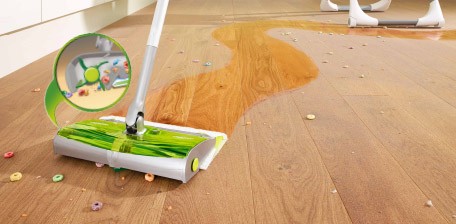 No, most kids can't handle a whole vacuum when they are little. That's ok. Full sized brooms also are hard to maneuver. But a small broom and dustpan? Yes. A Swiffer Sweep & Trap is a really cool new product from Swiffer that uses the same dry cloths as the Swiffer Sweeper, but also has rotating blades and dirt bin to pick up loose pieces like, you know, the cat food my 4 year old spills every single day when she feeds the animals. The Sweep & Trap has a nice compact size, is lightweight, and you can skip the middle piece of the handle to make this a kid-sized "vacuum" as my littlest calls it. Actually, she's decided it's HER vacuum… who am I to argue?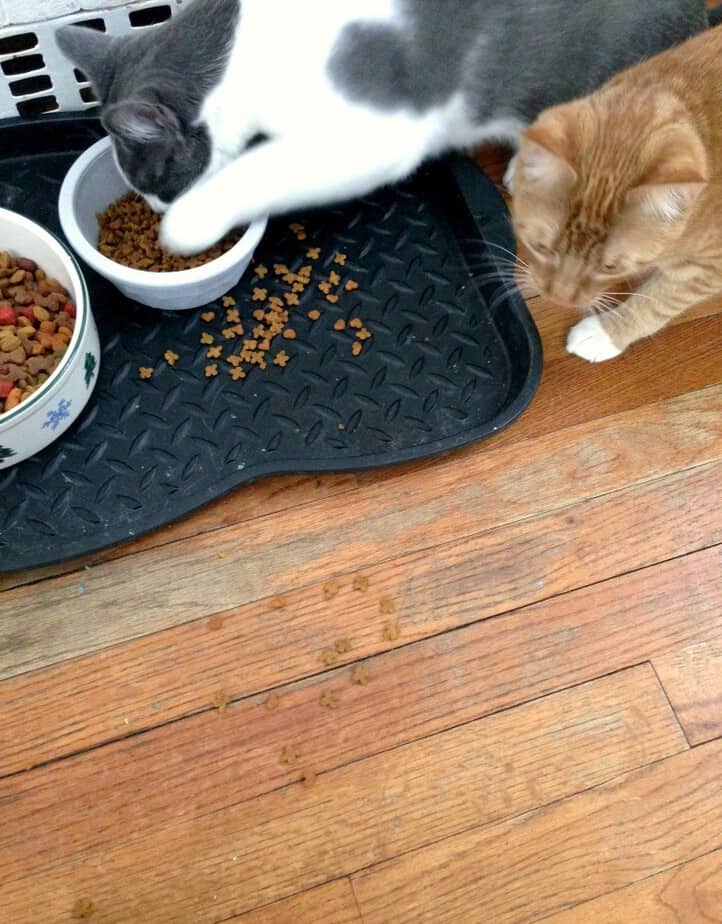 Uses rotating blades to pick up large particles and flicks them into a dirt bin while the attached Swiffer Sweeper dry cloth traps dirt, dust and hair that brooms can leave behind. This innovative combination cleans up big and small messes in a single swipe, so you can embrace life's little messes. And to embrace life's little mess makers helping to clean up those messes.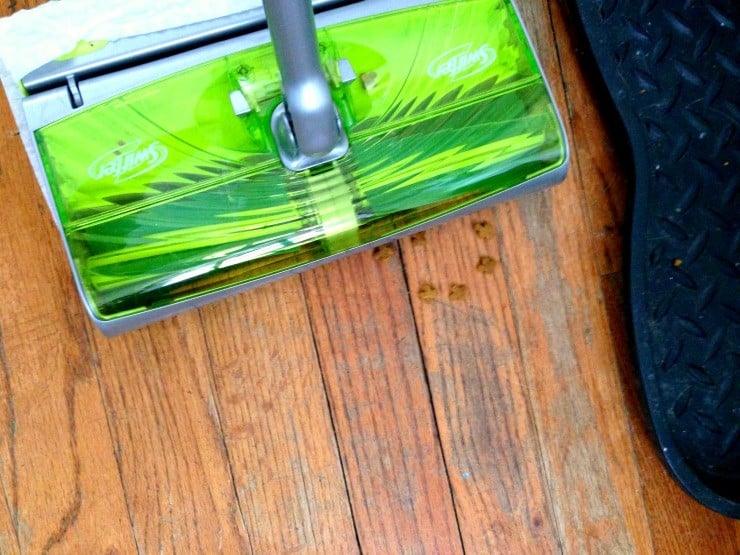 Only intended for dry pick-up on hard floor surfaces. As you can see, we did not use it on the mat under the pets' dishes, and we really really need to get our hardwood floors redone. That's another project for another day.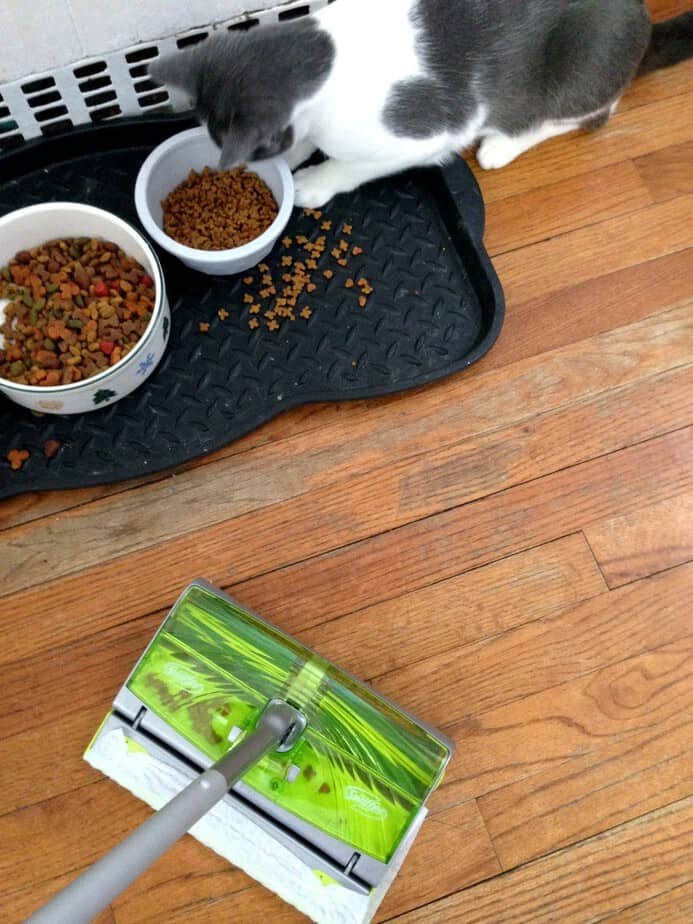 I LOVE this new Swiffer product. It's not perfect, but it's quick and easy to use, 100% chemical free which means the kids are safe to use it, and it lets the kids play an active role in cleaning the house. Something they SHOULD be learning!
Get $2 off of a Swiffer Sweep & Trap starter kit at Target.com and entering coupon code TGTBBAGU (thru 2/28/14)
What ways do your kids help clean the house?
I was selected for this opportunity as a member of Clever Girls Collective and the content and opinions expressed here are all my own.