Get more swimming in every Sam's® Club Pack of Huggies®
Summer's pretty much here (although today is definitely an exception in CT) and with summer comes lots and lots of water play for people of all ages, including babies.  Babies swimming need to have a diaper on, to contain any…um…messes they may produce while in the water.  No matter what kind of swim diaper you use, parents, PLEASE use one. They serve an important purpose.
Now, with that out of the way, let's discuss some important things.  I know that you probably have chosen a super cute bathing suit for your little one, and probably some cute shoes to protect their little piggies from hot sand, concrete, etc…
But there ARE actually other things to consider when preparing to take your baby swimming.  It's not just about looking adorable (they look adorable all of the time, I know. Trust me.  There's not much cuter than some babies in little tiny swimsuits squirming around.)  but it's also important to keep our little ones SAFE in the sun- both in and out of the water.
#1 SUNSCREEN.  Buy it, use it, use it again and then use it some more.  I can't emphasize this enough.  I grew up in the 70s and 80s.  I used sunTAN lotion.  The sun's rays didn't do so much damage to us as it will to our kids.  Protect their sensitive skin.  We only get one go with the skin thing, so let's do what we can to protect it. (My helpful tip is to get into the habit in late spring of putting sunscreen on your kids while you get them dressed for the day- reapply as necessary but at least you're off to a good start.  If you make it part of a routine, it may not bug them much).
#2 HATS Find a hat your baby will wear that keeps the sun out of their eyes.  We don't like having the sun in our eyes, why would they?  Hats are also an adorable accessory.  If your child won't keep a hat on like one of mine did…put the sunscreen right on their head (my kids were baldies).  Have you ever had a sunburn on your head?  It will drive you all kinds of crazy and be hot, itchy and painful.  No need to inflict that on the little ones.
#3 PRACTICE WHAT YOU PREACH and remember that #1 and #2 are just as important for mom and dad as they are for baby.  Modeling the right behaviors goes a very, very long way.  (Note to self- work on this).
#4 TOWELS Bring at least 2 towels for your little one.  Wet towels can be chilly and little ones don't warm up as fast as we do.  Even if you just keep a smaller towel to dry them with, and wrap them in the larger one.
#5 BABY SPOT- Make sure wherever you go- pool, lake, ocean, beach, etc…bring  a large blanket for baby to play on, or a pack n play for them to hang out in – try to provide some shade, too.  An umbrella, placing their area under a tree are both great ways to do this.
#6 BABY TOYS– Listen, if you are at the beach, your baby is almost, 100% certain, going to eat some sand.  It's kind of like a rite of passage.  But the sand may bore him or her after a few minutes, so be sure to grab some age-appropriate toys to keep your little one occupied.  A pail and some empty cups will occupy most kids for a very long time.
#7 BABY POWDER (and by powder I mean cornstarch) — this one is a BIG parenting secret.  (Look at me sharing these big secrets today!!)   Powder helps get wet sand off of your feet.  It makes the entire process of leaving the beach far easier.  I'm sure half of it will end up on the floor of your car, but I'll let you solve that problem on your own.
#8 WATER- Just because baby is playing in and around water doesn't mean s/he is getting enough hydration.  Be sure to keep those fluids coming all day long!! (this goes for parents, too)
Did you know that most pools and swimming facilities require the use of swim pants? If you plan on partaking in some swim time fun with your little one this spring & summer, pick up some Huggies® Little Swimmers at Sams® Club where you can get the lowest price.
Get more swimming in every Sams® Club Pack of Huggies® Little Swimmers: http://bit.ly/GQnBJT
Members saved up to 6.06 at Sams Club® [not on banners, email messaging, resource page] *Kimberly-Clark calculation based on a comparison of the average non-promoted price per unit of Huggies® Little Swimmers Disposable Swimpants vs. the average non-promoted retail price from a combination of Grocery, Drug & Mass outlets for 13 weeks ending 11/5/11.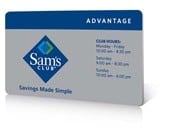 One reader will win a one-year Sam's®  Club Membership!


a Rafflecopter giveaway

0