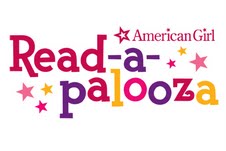 American Girl introduces "Read-a-palooza!" this summer!  This summer, American Girl is inviting girls and moms to discover the joy of reading while helping a great cause! Read-a-palooza provides girls with fun activities and incentives to inspire them to keep their reading skills sharp and encourage engagement in a variety of different literacy activities! In addition, Read-a-palooza will be contributing to Save the Children through a book purchase donation. Starting May 1 through September 3, $1 from every book purchased from American Girl will benefit Save's U.S. Literacy Program.
My daughter spends much of her awake time reading.  More often not, her tiny little nose is tucked into a book.  I frequently find her sleeping with an open book on her chest in bed, having fallen asleep mid-chapter.  It makes my heart happy to see she loves books as much as her mama does.  Some of her favorite books have been from the American Girl collection, and it's no surprise- each is well done, well written, and engaging and entertaining throughout.  Her current favorite books are the Innerstar University books that remind me so much of the "choose-your-own-adventure-books" from when I was little.  (You can unlock even more adventures online with codes at the end of each book!)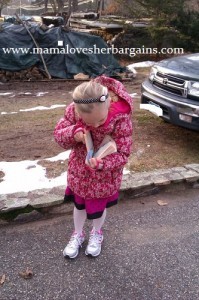 I have even noticed some of the "Advice" books from American Girl at our pediatrician office.  The advice books are still a bit "old" for my daughter but I know that probably in just a few months, I will be suggesting we look at them together.  While we work hard to have open dialogue with the kids, I know that sometimes it will be helpful to have books to help with our discussions.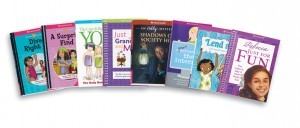 One lucky reader will win a Read-a-palooza Prize Pack from American Girl!  To enter, simply fill out the Rafflecopter form below!
Prize Pack will include
Our two 2012 Girl of the Year books:
McKenna and McKenna Ready to Fly
The nonfiction advice book, Take the Challenge
Nonfiction advice book, A Smart Girl's Guide to Liking Herself
The Innerstar University Book (these are "choose your own ending" books), Behind the Scenes
A Cecile Mystery, The Cameo Necklace
This giveaway is open to residents in US and Canada.
us/can
0