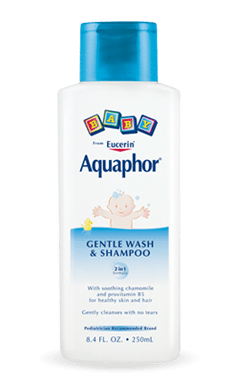 I'm sure you're familiar with the rhyme "April Showers Brings May Flowers." (In my house we say April showers bring MY birthday!) Well Aquaphor is hosting a Twitter Party on Thursday April 26 and spun the rhyme a bit to create the theme April "Baby" Showers. This hour long conversational chat will have moms with different aged kids talking about being a newbie mom and discussing tips and sharing stories. For all those who will be participating, there will of course will many different prizes available to win throughout the chat.
Here is more information on the Twitter Party:
Theme: April "Baby" Showers
Date: Thursday April 26 at 3PM ET
Prizes: Selected individuals will win product prize packs and a baby shower (approx. Value $250) and an Aquaphor Diaper Cake to a grand prize winner.
Hash Tag: #babyaqua 
Twitter: @AquaphorUS
Products Being Talked About: Aquaphor Gentle Wash & Shampoo – Help protect your baby's delicate skin with the 2 in 1 Aquaphor Gentle Wash & Shampoo. Soaps and even water can dry and irritate baby's skin, but this soap-free formula gently cleanses skin and hair. Enriched with soothing chamomile essence and provitamin B5, it is specially designed and clinically proven to be mild for baby's sensitive skin.
Aquaphor Healing Ointment – Dermatologists trust this product to protect and relieve dry, cracked skin. It is also used by athletes to help prevent friction burns, blisters and chafing that intense physical activity can often cause.

0