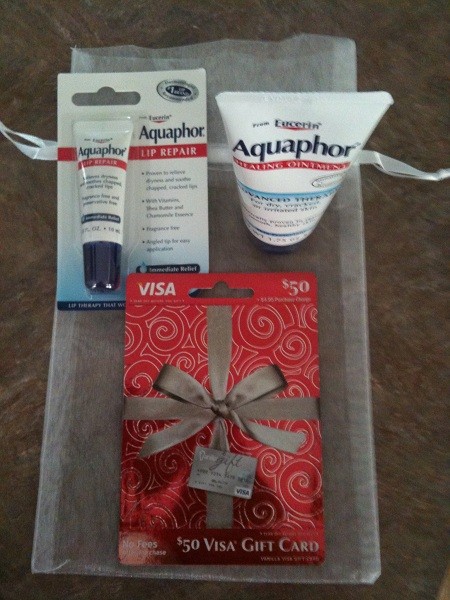 I have chapped lips in perpetuity.  (I've been wanting to use that phrase for a really long time, and look! I did it!)  It makes me crazy. I'm forever trying new lip products in hopes that THIS ONE will be the miracle worker.  None are.  It isn't just my lips- most of my body has pretty normal/regular skin, but I have some areas where my skin is always dry and rough.  Every season change aggravates these areas and they get drier and itchier. We have used Aquaphor products since my oldest was a baby- we used it on dry skin, for massaging tired babies, diaper rashes…cheeks to protect from cold winter winds, lips…even for my mom's nose when she had to start oxygen, to help soothe her sore, chapped skin.  I guess a lip product was a logical next step for the folks at Aquaphor.  I'm so glad they took that step and created Aquaphor Lip Repair!
Aquaphor offers great products to help you keep your skin soft and moisturized! Aquaphor's  Healing Ointment, recommended by pediatricians and dermatologists,  can help to care for your dry, chapped or irritated skin needs. It helps to both  protect and heal your skin without fragrances, dyes or preservatives.
Aquaphor Lip Repair helps to seal in moisture and prevent dryness thanks to its formula including Shea butter, Vitamins C and E and soothing Chamomile essence.  I love how easily it comes out of the tube, and how evenly it applies.  It is a bit thicker than most lip balms I have tried but honestly, I need that.
One reader will win an Aquaphor Prize Pack including a Healing Ointment, Lip Repair and $50 Visa Gift Card!
a Rafflecopter giveaway

I received a sample of this product to facilitate my review.  Opinions are my own.