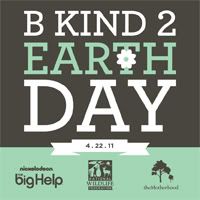 So, my beloved readers, will you help me with something?  I promise it will cost you nothing and the benefits will be reaped for – well, maybe forever.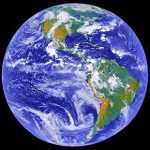 Maybe just for a day.  Either way, there will be a benefit at no cost to you.  I know I spend a lot of time bringing products to you in reviews and giveaways and stuff, and ways to save money, but I also sneak in a lot of my feelings about doing what I can to be as kind to our earth as I can be.  We ALL live here, on Earth (well, as far as I can tell, all of you do, but when the stat counters plot my readership across the globe I'm not sure it occurs to them to look outside of Earth).  Since we all live here together, no matter where we actually are physically, I figure, we should do what we can to make it a better place- for now, for tomorrow, and for all of the tomorrows that are yet to come. 
Being "green" is very cool right now.  Do you know that this is probably the first time in my life I am "cool"?  That's right.  Me. Cool.  Hip.  In with the "in" crowd.  But this isn't about being cool.  Its about respecting where we live and taking care of what sustains us- and it matters.  In just a few weeks we'll be celebrating Earth Day, which has become a bit of a holiday around here.  I'm totally serious.  We're going to plant some stuff, to help keep our air clean, and give the compost pile a nice once-over with the pitchfork, and end the day with a compost cake (idea courtesy of Family Fun magazine). 
What will we plant?  I think we'll be planting a baby tree.  My oldest daughter was given a baby tree when she wasn't quite 2 that we planted, and it sadly didn't survive long, but we planted a different baby tree in its place and that's been doing well- so its time to add another tree to the mix.  We'll be CELEBRATING our earth, by giving back and by taking care.  It'll be fun.  Its a fun holiday to celebrate, and who doesn't like to play in dirt? 
Here is what I am asking YOU to do: "Like" the B Kind 2 Earth Day page and, in so doing, let everyone know you are promising to do something kind for the earth on Earth Day.   That's not hard, right? 
The Goal is for 75 people in every State to "like" B Kind 2 Earth Day on Facebook and all our actions to love, respect and B Kind 2 Earth will add up! Here's where you can put in your State info: http://www.facebook.com/pages/B-Kind-2-Earth-Day/137316346340737?sk=app_212503458760499
Get the Word Out Tweets, blog posts, Facebook sharing – whatever works for you! The hashtag is #kind2earth.
B Kind 2 Earth Ideas Take your kids for a walk, ditch the disposable grocery bags, do a park cleanup or install a bird feeder – big or small, do whatever works for you! Post what you're planning to the Facebook page to inspire others!  (See?  It doesn't have to cost a cent, unless you want it to!!)
The Mission: To encourage people to promise to do at least one earth-friendly action on April 22, 2011 — and beyond.
So, my dear readers, will YOU help ME B Kind 2 Earth?  Please? 
Any blogger wanting to be a leader for their state for B Kind 2 Earth Day can fill out this form here.
If you have fun ideas of things to do I would LOVE LOVE LOVE if you share them.  :o)  I love finding new ways to be kinder to our world.
0