We received the Hallmark Pics 'n' Props School Days Activity Kit to review so that we can have our back to school memories preserved.  A few days ago, my kids went back to school.  Third grade, first grade and preschool. I usually try to get a pic outside on the first day, although this year I tried to get it in the same place as we did last year for continuity.  We also added in the chalkboard frame from the school days activity kit so that I can remember who was going into what grade when I finally get around to printing photos and adding them to albums. Also because it's cute.  But really, I don't always remember.  This is a help.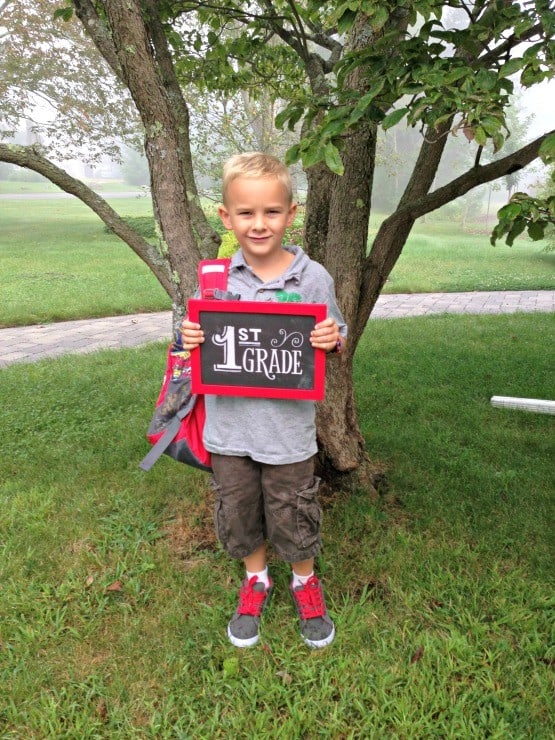 Changing the "grade" is as easy as sliding a poster board paper out and a new one in.  Voila.  One side has an even numbered year and the opposite has an odd numbered year.  All 12 grades, plus preschool, kindergarten and "I'ma  graduate" all come in the kit.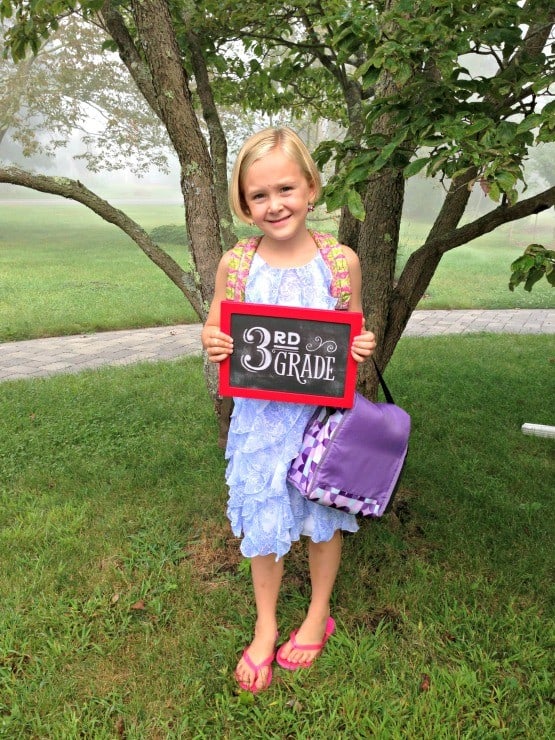 I have to move fast when I do these photos- the kids are antsy and, especially with my 8 year old, all she wants to do is cartwheels.  All.  day.  long.  So I try to get that photo ASAP before they start digging in mud, stomping on wet grass and doing whatever else kids do for fun.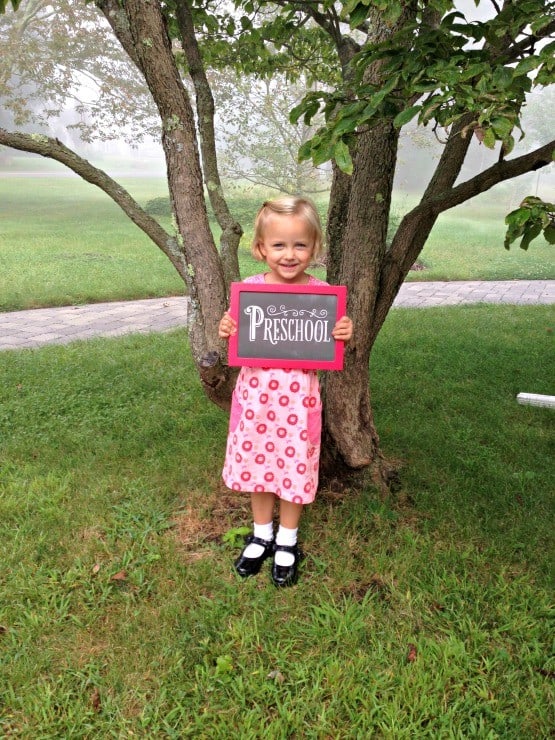 It's not just a fun frame for marking the grade in school that comes in the prop kit- it also has a little photo album with a card for each grade….you or your child can write a bit about what they liked and who their friends were on the card, and you can slip that on one side of the album with a photo from that year on the facing page.  Pretty nice way to remember things– I'd love to have that from my childhood- there's so much I've forgotten from my school days!!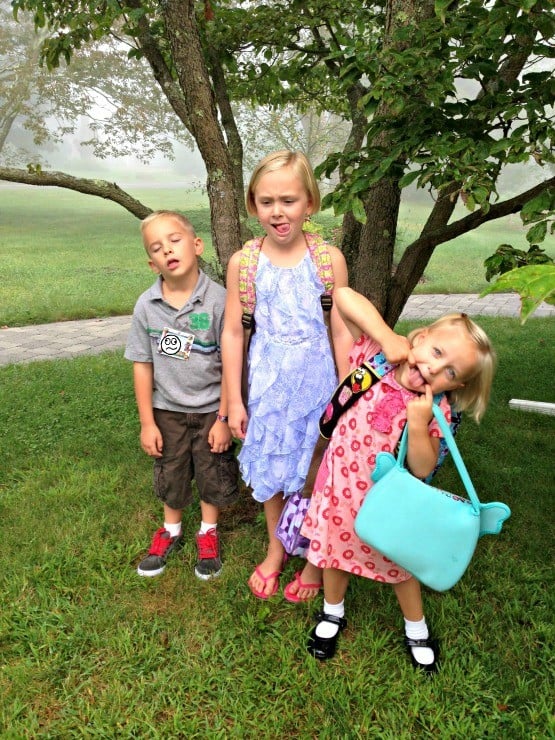 Of course, you want to be sure to make copies of photos like this one, because we all know that THIS kind of says more about the kids than the great shots we tend to share with others…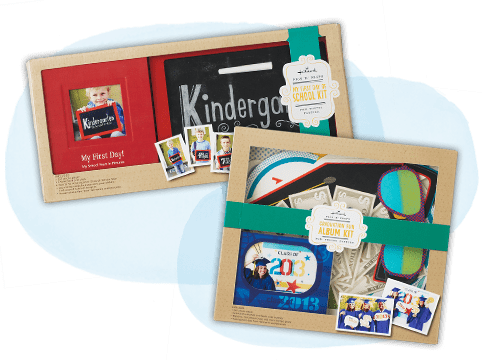 Creatively capture your kid's first day of school each year with our School Days Activity kit. It comes with a chalkboard prop with inserts for preschool through 12th grade, plus chalk, a photo album and journaling cards. And cap off all those years of education with our Graduation Celebration kit. Grad and friends will love posing with dollar signs, oversized scholarly glasses and more. The included album is perfect for capturing all of your creative handy work.
Hallmark also has a huge assortment of cards (which I'm sure you know), including a line just for kids relating to school- meant to encourage, just let them know you are thinking of them, proud of them, wishing good luck.  I love to tuck cards like this into their folders or lunchboxes to be found at school- so much fun to surprise them!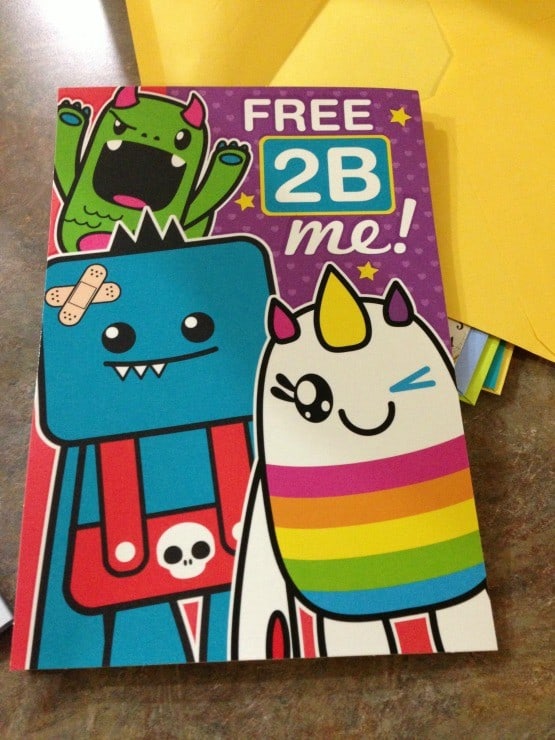 One reader will win a prize pack including the Pics 'n' Props School Days Kit plus an assortment of cards for kids.