It's here.  BACK TO SCHOOL!  Some celebrate, others are sad, but no matter which way you feel, you're probably going to need to do some back to school shopping.  It's one of my favorite things to do, shopping is.  I mean, back to school shopping.  (Or let's be really honest, I love shopping.  I said it).  I used to shop for me, and now that I have kids, I shop for them.  I like to find clothes that are well fitting, built to last, and comfortable for the kids.  I'm a big fan of matching thing, or coordinating, so they can mix and match.  The kids have so far been fairly agreeable to my suggestions. The Children's Place is always one of the first stops on the list.
This year, I've tried something new.  I let the kids just choose.  I didn't guide them, or only show them things I liked. I let them choose.  This was a big step for me and I wasn't sure what the results would be.  I assumed someone would be crying in the corner (me) that no one wanted matchy stuff.
My little guy loves the athletic pants, and would wear his beloved 'noisy pants' every day, if he was allowed.  Paired with a bright orange long sleeved tshirt, I think the outfit kind of works for him, don't you?  Please excuse his expression, there's not much he hates less than having to model clothes for pictures.  I love this outfit because he looks great, and he'll be comfortable in it- so no fidgeting (at least from clothes) during school!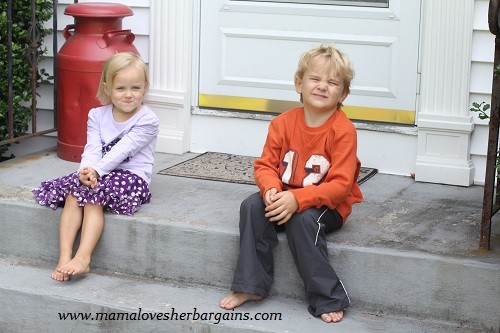 As you can see, my littlest one is all ready for preschool in her cute little top and skirt.  The ruffly purse applique on the top looks just darling with the ruffled skirt, and she's as happy as can be that it's all in shades of her beloved purple.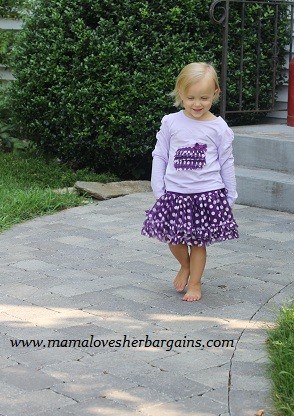 Big sister is starting to look like a "big kid" and not a little girl anymore, and is all about shiny things and apparently, any color BUT pink.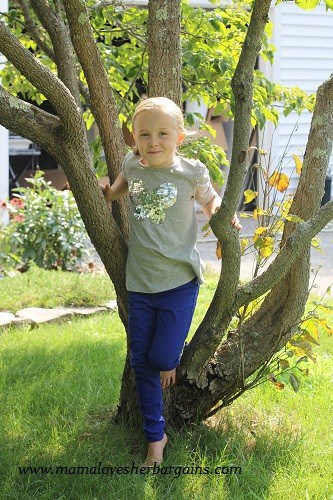 I think we have 4 pairs now of these brightly colored jeggings- all with these adorable elbow-length sleeves and a vibrant shiny design on the front.  Yes, we've hit big kid styles, but I think she works it, don't you?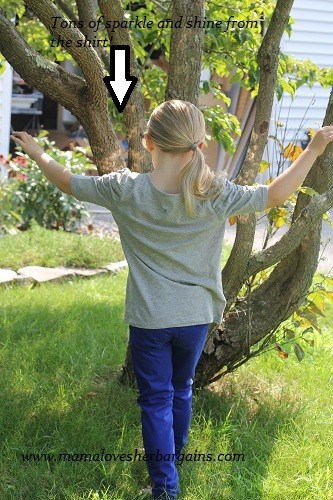 My girls can't wait to show off their new style at school!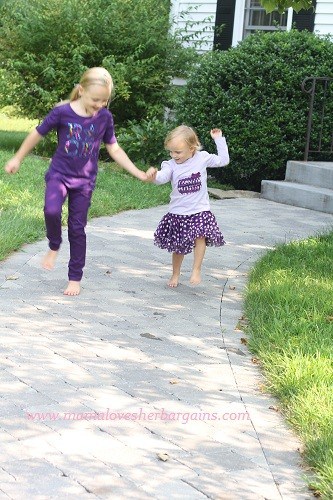 The Children's Place offers so many great styles, quality construction, and affordable prices.  I've been so happy with our purchases over the years!  The latest looks, the hottest styles, the basics…all affordable and can make parents AND kids happy.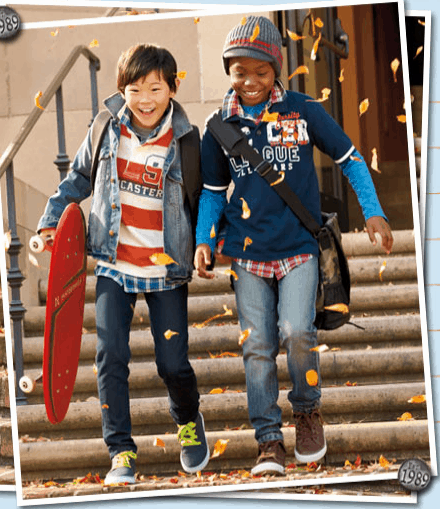 One reader will win a $50 gift card to The Children's Place!
Loading Entry-Form…
…
We received some fall fashion items in to facilitate the review.  Opinions are my own.
0