After waiting an entire year for the winter holiday season to roll around again, it's time to make your holiday to do's fun, easy, and most importantly… quick. Now, more than ever, your smartphone will help complete your once time-consuming and stressful activities all from the palm of your hand.  Hooray for timesavers!!  Saving time on these tasks means more time to spend with family and friends and enjoying ourselves. It also means less stress on us, and less stress is never a bad thing. I can tell you MY smartphone has saved my sanity simply thanks to my calendar altert function on my phone!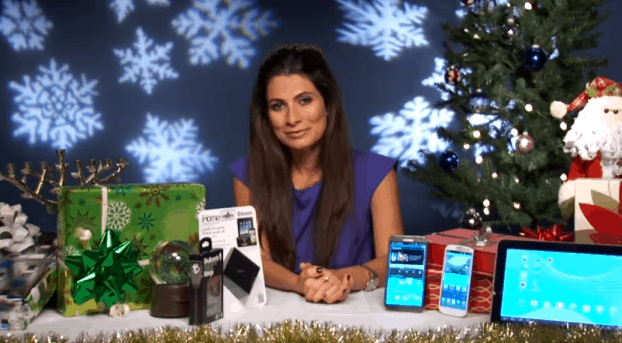 Lifestyle and technology expert to the world's brightest stars, Janna Robinson, who also serves as host of the popular Hollywood Hi-Tech show on the DIY Network, is helping us to beat holiday stress– with our smartphones. With her vast experience in the world of entertainment, technology, and design, Janna will introduce an easy way to navigate through the new world of applications, available in the Google Play store. Finding delicious recipes, creating shopping lists, and sending all your loved one's unique holiday cards are just some of the apps you can utilize to ensure your home stays stress free in this year's app-happy winter wonderland.
Get some help this year from Janna and U.S. Cellular doing some of your fun and important everyday tasks:
•             Don't let your holiday joy lessen your bank account – Track and save your money.
•             Get to every holiday party on time – Update your calendar.
•             Keep your family full – Find new recipes and have your favorites within reach.
•             Make sure everyone has something under the tree – Shop online till you drop.
Check USCellular.com for locations near you.

More About Janna Robinson
As the host of DIY Network's Hollywood Hi-Tech, Janna has become one of the country's most relied upon voice on all-things lifestyle and technology. Before bringing new technology into the homes of celebrities and non-celebrities alike, she began her success venture into the entertainment world while working as an assistant for a movie producer, where she honed her interior design and tech-savvy skills. She has transformed the homes of many beloved stars including Paris Hilton, Oliver Stone, Rob Lowe, Marcia Cross, Mario Lopez, Josh Duhamel and Fergie. She also appears as a tech expert and correspondent for various media outlets, including EXTRA, TODAY, TIME, Real Simple, Home, InStyle Home and Sound & Vision.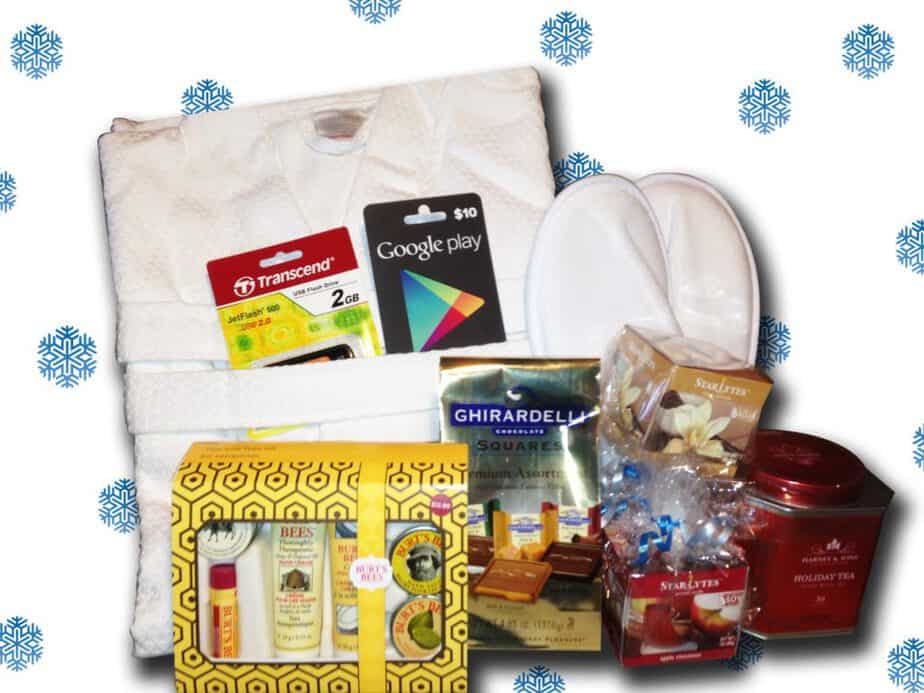 One reader will win a prize pack including a robe, slippers, StarLytes candles, Holiday Tea tin, Ghirardelli chocolates, a Burt's Bees skincare set, a 2GB flash drive and a $10 Google Play Card!
To Enter:
Leave a comment and tell me one of your tips to beat holiday stress
Leave a comment on this post
What states is US Cellular available to?
Share this givewaway on ANY social networking site (one share per network per day just leave a sep. comment for each)
Leave a comment on this post
This giveaway will end on December 20, 2011 at 11:59pm EST. US only. Winner to be chosen randomly.
I received a promotional item to thank me for taking the time to share this. Opinions are my own.
0