This shop for bedwetting supplies is part of a social shopper marketing insight campaign with Pollinate Media Group™ and GoodNites, but all my opinions are my own. #pmedia #BetterNights  http://cmp.ly/3/8vNxcO.
I was a bedwetter until the 4th grade. I've told you that before.  I remember my mom trying all kinds of things.  My body just wasn't ready.  With my kids, I wanted low expectations for night training because of this. I didn't want them feeling bad if they had accidents or just weren't able to sleep in underwear at night. I remember all too clearly how much I hated the bedwetting.  I can still remember dreaming that I was using the bathroom- only to wake up mid-dream to find I was using the bathroom in my bed.  It's not fun.
With my kids, they all day trained before they were 2, but night came much later for my girls.  My son was lucky and once things clicked, they clicked around the clock.  He's actually not ever had an accident at night.  Day, yes, but never night.  On my lap? Yes. But not at night! With the girls, my oldest was 5 3/4 before she was able to successfully go all night without wetting.  She hated it, but all of the things we tried didn't work.  With my littlest one, she's almost there, I'm happy to say.  She's turning 4 in about 6 weeks.
What was recommended to us:
1. No liquids after 3pm. (This just won't work for us. We all drink a lot of liquids all day, every day, and we tried it for 2 days- I felt so guilty and felt like it did nothing, except that we were depriving her of liquids).
2. Have your child go to the bathroom at least 2x between dinner and bedtime (we do that anyway)
3. Wake your child to use the bathroom before YOU go to sleep (I am OK with this one)
4. Limit your child's fluid intake with dinner and nothing after.  (This is kind of ok, we don't give the kids a lot to drink during meals anyway, mostly because it fills their bellies and I want them to fill up on food not drinks.  If it's not, I will give them drinks after dinner, but minimal amounts)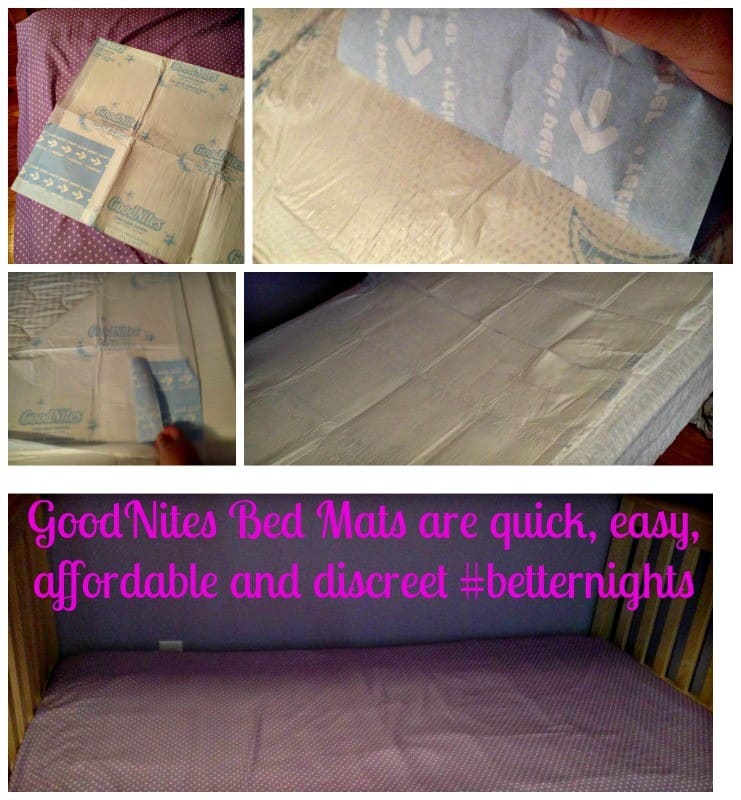 So what DO we do?
1. We stay positive.  The kids get frustrated at times and have shed tears many nights but we just keep talking with them about how our bodies do things when our bodies are ready.  NO pressure to be dry at night.
2. Limit fluids towards the end of the day when possible, and also when weather permits.  It's supposed to be 93+ here the next 3 days and very humid. I'd honestly rather they stay hydrated and deal with accidents and be sure they are well hydrated.
3. Bring them to the bathroom when we go to bed.  This is a big one.  If you have a kid who won't fall back asleep easily, this may backfire on you.  When they are little enough I just scoop them up and carry them into the bathroom.  Really, when kids are groggy and still half asleep, they are often at their cuddliest, so sneak in a snuggle.
4. No underwear to sleep- my mom always believed it was better to have some "air time" at night and never had us sleep in underwear- it also makes things a lot easier for a very sleepy kid to go to the bathroom, not having to worry about getting undies down in time.
5. Reassurance.  I guess this goes with #1 but I can't say it enough.  I don't know anyone who'd choose to sleep in a wet bed on wet sheets, and I can't say I'd believe a child would make their bed and sheets wet on purpose. So if they have an accident, don't make them feel worse about it.  Reassure them and don't make a big deal of it.  As frustrating and annoying as it is for us to wash the extra laundry, and spend the time changing sheets at 4 in the morning when we have a big day the next day, it's far more frustrating and upsetting to our kids.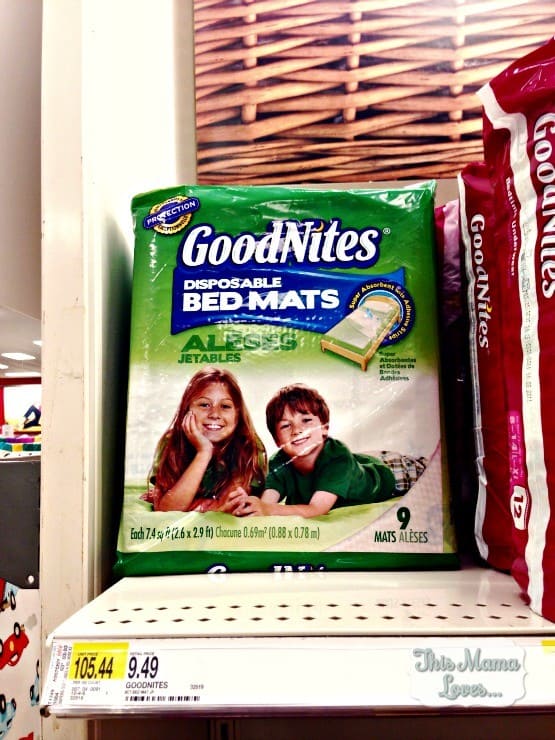 6. Find products like GoodNites Bed Mats or GoodNites Bedtime Underwear (find amoney saving coupon for GoodNites products !) and put them to use.  We are at the Bed Mats stage now, and since my daughter is an acrobatic sleeper, I have 2 bed mats under her sheets.  That way, no matter which was she ends up sleeping, things are covered.  We've also had a few sleepovers at our house at this point, and I've discreetly added the Bed Mats under the guests' sheets for "just in case."  That way if there IS ever an accident, the guest doesn't have to worry that they've ruined our bed and I know I can just change things out super fast.  The Bed Mats are great for sleepovers away from home- hotels, Grama's house, etc.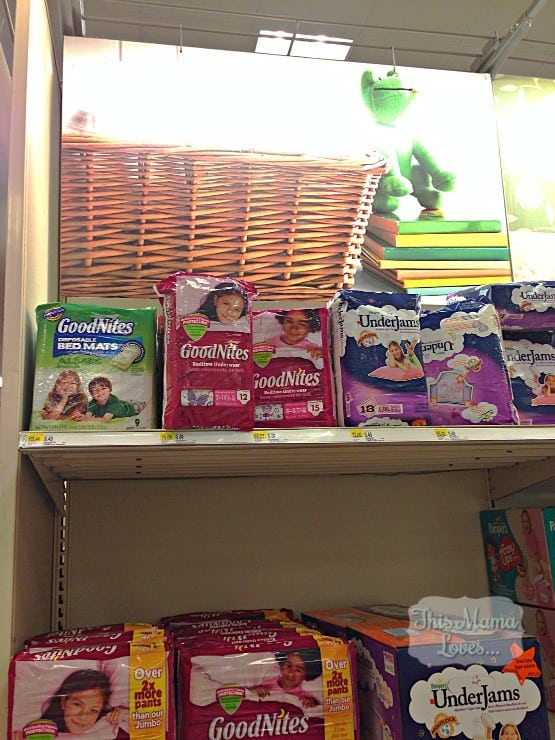 We have used the GoodNites Bedtime Underwear, and like the Bed Mats, I still have some for boys and for girls here at the house just in case we need some.  I'd hate for a friend to be here and have to call home for something like that or have an accident.  I just remember so very well how hard it was being a bedwetter and I don't want to make others feel that way.  When I was little, we had NOISY rubber sheets to sleep on top of  and/or plastic pants.  There weren't disposable products nor were there discreet products.  Things were bulky and obvious.  As if the wetting of the bed wasn't enough!
I'm usually grabbing the GoodNites products when I'm at Target. You know, if I happen to be there.  Or because I'm there at least once a week.  Either way.  But also, I like the pricing at Target, and combined with the coupon (see #6 above) they are an affordable option that helps kids to not feel quite as bad about needing some kind of absorbancy at bedtime. I don't know how long they will have this, but with each package of GoodNites Bed Mats I have purchased to date, there's been a coupon inside for your next purchase.
I do like shopping at Target for these because it's not a special trip, the price is good, and they are easy to find.  I've looked at 4 different Target stores for the GoodNites products and each store seems to have them in an upper corner of the diaper/pullups/bedwetting shelves. They are easy to find but not so out in the open that kids need to worry or be upset that "everyone" will know their parents are buying products like this.
How do you help your kids to have Better Nights? 
0