It isn't often that I go for a Girls' Night Out. No real reason, it just rarely happens. So when I heard that Bridget Jones's Baby was hitting theaters, and asked did I want to have a girls night and watch a funny movie that's based on one of my favorite funny book characters ever, I was delighted. And…we had a BLAST. Plan your Girls Night Out at the movies. See Bridget Jones's Baby in theaters September 16. Get tickets now: http://unvrs.al/BJBTix! Thank you to Universal for sponsoring our Bridget Jones's Baby themed Girls Night Out!
This movie was, hands down, the funniest thing I've seen in quite a few years. Like funny to the point where you wake up with sore ab muscles the next morning from laughing so hard funny. IT WAS FABULOUS. You can see it soon, too, because it's out in theaters on Friday, September 16th. Grab your girlfriends and GO! That's what I did- invited a few friends and gave them Bridget Jones goodies and took us all out to the movies!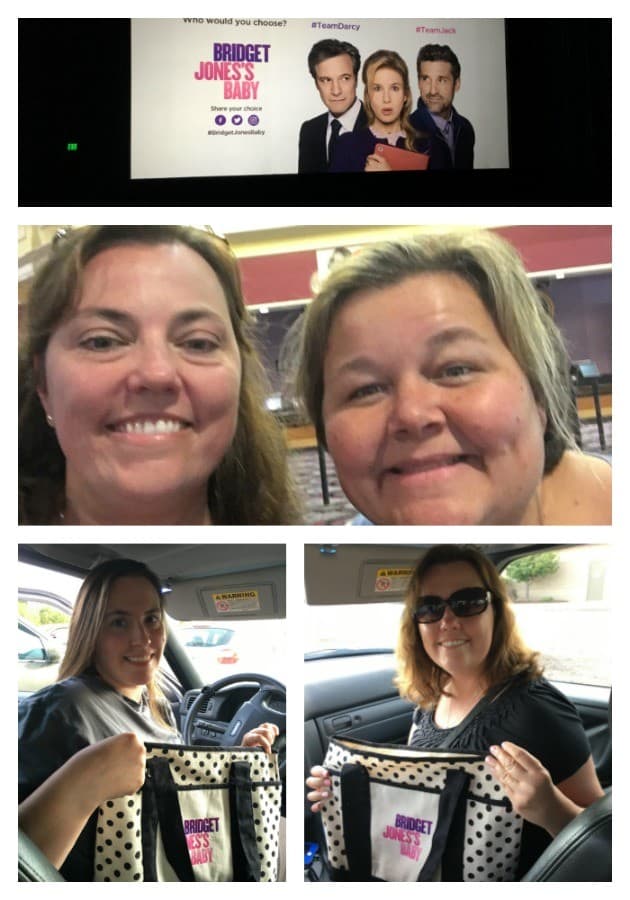 K's reaction to the movie:
You wake up one day and realize you are over 40, single, and living a somewhat boring & monotonous life. You decide to let it all go. The hell with it, you're gonna throw caution to the wind and have fun just this one weekend.  What could possibly go wrong? Well in Bridget Jones' case, you end up pregnant and left wondering which of two men is the father. Both of which are equally great, and also maybe just a little inadequate, in their appeal as ones potential baby daddy and possible mate. This was a great girls night movie that had me constantly hopping from team Jack to team Mark. I just couldn't decide and thankfully I didn't have to, it was left to a paternity test.
S's reaction to the movie: 
Bridget Jones's Baby…. A light hearted comedy about a middle aged woman's  career and personal life.  The movie starts with Bridget all alone in her apartment celebrating her birthday.   As she lets loose for a crazy weekend, the repercussions are great….pregnant and single.   Great movie for a  ladies night out,  as the laughs continued while you share the Bridget's journey through an unexpected pregnancy.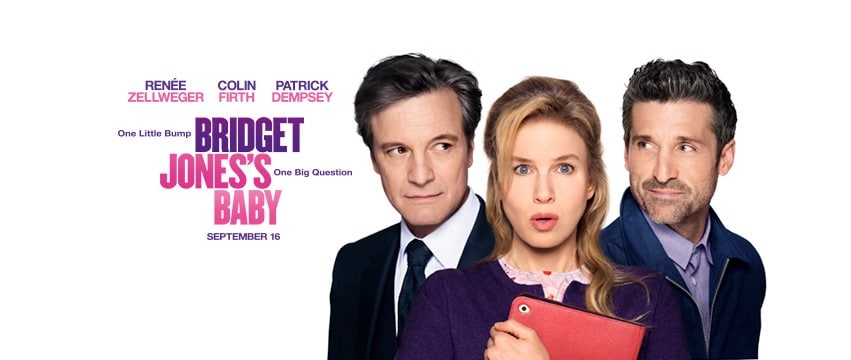 Bridget Jones has found herself in a bit of a pickle. She's had a wild one night at a music festival with Jack, who's hot (Patrick Dempsey) and American and who's claim to fame (and fortune) happen to be related directly to a 'formula' for love. But somehow, within a few days, one thing leads to another and she finds herself back in the arms of Mark Darcy once again- familiar, 10-years-of-Mark-Darcy Mark. Weeks later, she discovers she's gotten pregnant, and in doing the math… realizes she hasn't a clue which of the 2 men is the father.  The hilarity that ensues is just fun to watch.  (Lots of language in the movie, and lots of British humor- it's marvelous!)
I immediately jumped on #TeamJack, because, well, Patrick Dempsey, and Mark already had his go with Bridget. Then I was on #TeamDarcy.  Then back to Jack. You probably will be too. But it's ok. I think you'll be honestly delighted with the end result (and nope! No spoilers!) but you will have a whole lot of laughs and probably wish that Bridget was your friend too. Ultimately, you'll leave knowing who the father is, because a paternity test will tell everyone for sure…
Bridget Jones's Baby – In Theaters Friday
Oscar® winners Renée Zellweger and Colin Firth are joined by Patrick Dempsey for the next chapter of the world's favorite singleton in Bridget Jones's Baby.  Directed by Sharon Maguire (Bridget Jones's Diary), the new film in the beloved comedy series based on creator Helen Fielding's heroine finds Bridget unexpectedly expecting.
After breaking up with Mark Darcy (Firth), Bridget Jones's (Zellweger) "happily ever after" hasn't quite gone according to plan.  Fortysomething and single again, she decides to focus on her job as top news producer and surround herself with old friends and new.  For once, Bridget has everything completely under control.  What could possibly go wrong?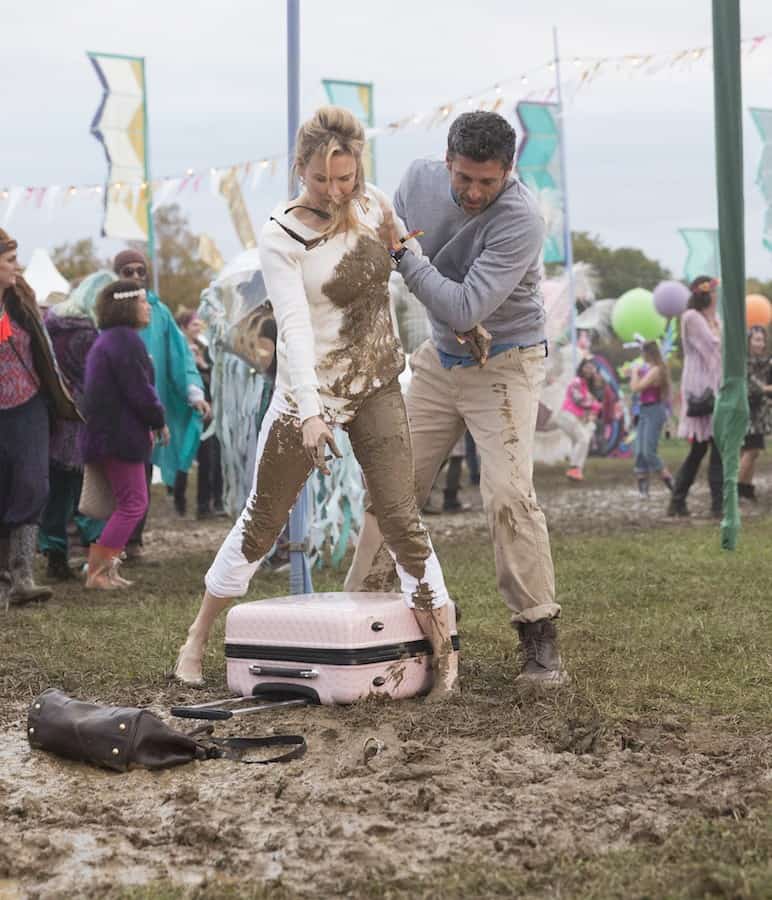 Then her love life takes a turn and Bridget meets a dashing American named Jack (Dempsey), the suitor who is everything Mr. Darcy is not.  In an unlikely twist she finds herself pregnant, but with one hitch…she can only be fifty percent sure of the identity of her baby's father.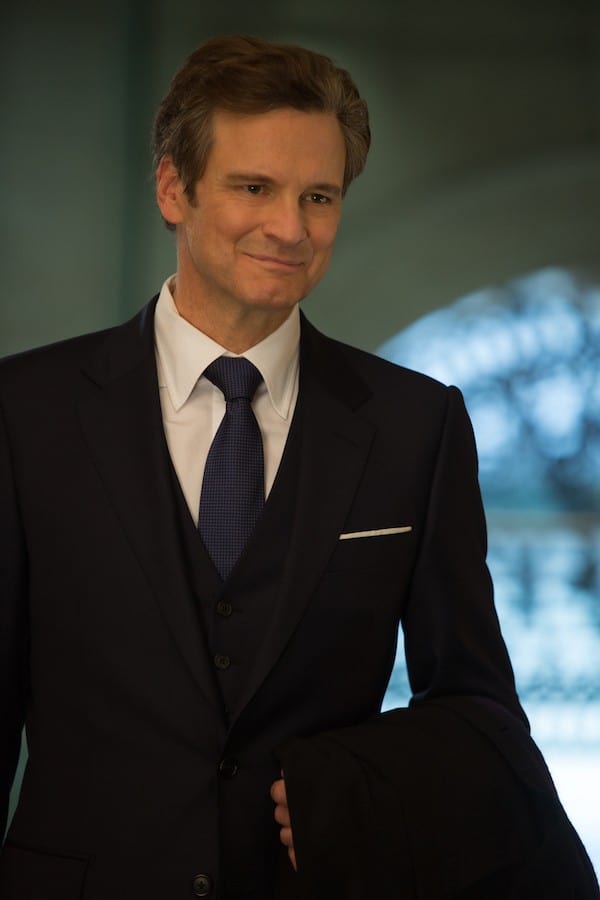 The much-anticipated third installment of the Bridget Jones's franchise welcomes fellow Academy Award® winner Emma Thompson to the cast.  Longtime collaborators Tim Bevan and Eric Fellner of Working Title Films produce alongside Debra Hayward.  Universal Pictures will distribute Bridget Jones's Baby in North America and select international territories.
Visit all the BRIDGET JONES'S BABY websites
Like on Facebook
Follow on Twitter and Instagram
Create your own #BridgetJonesMoment for a chance to win a $500 gift card and prize pack! Visit http://unvrs.al/BJBMoment to get started.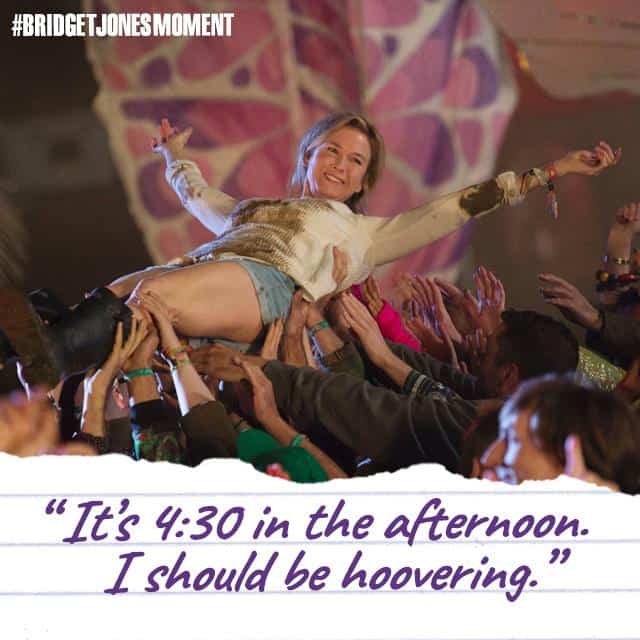 *Sweepstakes ends at 11:59 p.m. PT on Friday 9/16/16.