Since I upgraded my camera to a Canon 60D this summer, I needed to get a new flash for it.  The one I had previously isn't compatible with this camera.  I am not a fan of the built in flash so I had to find a solution for situations when natural light isn't an option.  I was excited to try out the Fully Loaded Pro Flash Kit for Canon Digital SLR Cameras.

This kit comes with just about anything you might need for your flash and more!!  The flash itself is very powerful, focuses fast and can be tilted and swiveled for maximum flexibility. (A bit of warning?  Be sure to not look directly into the flash when testing.  Just take my word for it).   The LCD display provides valuable exposure information.  The diffuser softens shadows and eliminates unpleasant red-eye. The Off-Camera Shoe Cord enables off-camera flash photographyI'm a big fan of rechargeable batteries, especially since so many things these days use batteries- I hate throwing them away!!  The charger fits nicely in my camera bag and I can feel confident wherever I go that I can get my batteries recharged quickly. Having a blower and cleaning kit with your camera (any camera!) and other related equipment is one of those things that is an absolute must.  I'd hate to be in the middle of some great photos only to realize I have dust on my lens filter and all my shots will be ruined.

Pro Flash Kit for Canon Digital SLR Cameras Includes:

Zeikos  Professional Digital SLR Camera Flash for Canon EOS w/LCD<image001.jpg>

BuyDig.com has several other Canon Flashes available as well.  I think that my new Zeikos flash performs as well as the comparable Canon flash at a fraction of the price- as an amateur photographer, I don't have the money to spend hundreds of dollars on a lens. I feel that kids like this offer an excellent option with good quality for those of us who aren't professionals but want to be able to use the full range of features our cameras offer.    I'm excited to continue checking "playing" with my new flash and accessories!

Buydig.com sells a huge range of products.  The variety of items they carry ranges  from Cameras and everything Photo & Video, to Housewares and Kitchen,  Audio,  Computers and accessories…and more.  The selection ranges from budget friendly to top of the line and many in between.  This appeals to  individual consumers as well as to large corporations and organizations.

Buydig.com is a family-owned pioneering retailer of consumer electronics located in Edison New Jersey.  They've been part of the digital imaging revolution since the 1990's and they continue to add new  shopping categories to their product offerings.  They are a four-time Platinum Winner of the Bizrate Circle of Excellence Award.  (Basic) Shipping within the US is free for most products!  Buydig.com has been around a long time and is very familiar with their customers and what they want. They provide excellent customer service and a huge selection of products.

Check out more Buydig.com reviews from the Shout! Media team! Each of us is reviewing an item from a different category from the site- a GPS unit, a printer, a popcorn machine, a sound bar and a tablet.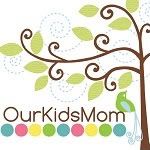 Want to get in on the fun? BuyDig.com is running a giveaway for Shout! Media fans, and will award prizes to FIVE lucky winners! Enter the sweepstakes and you can be the proud owner of one of the following products.

1) Samsung PL120 Dual-View Digital Camera Kit. $174.95 MSRP

This is a really innovative camera that features not only 14MP, a 5X optical zoom and 2.7" LCD but it also has a front-facing LCD .  Kit includes the camera, 4gb high-speed memory card, 3 piece cleaning kit and a clutch-style camera bag!
I received the aforementioned products to facilitate my review.  Opinions are my own.