Summer is coming really fast and many of us are planning the kids' activities for those many weeks off.  My kids are typically with me all day, but we do like to do some camp time for them just for a change of scenery and some different fun.  This year, the kids are super excited that they will be attending a local Camp Invention in a nearby town… all three love figuring out how things work and how to put things together, so this week of camp that focuses ON the inventive mind is going to be a week full of fun for each of them.  STEM activities and skills are very *hot* in the education world right now and I'm so excited that we have this opportunity for the kids to STEM their little hearts out for five full days at this invention summer camp as part of my Ambassadorship with Camp Invention.
Camp Invention is the only nationally recognized summer program focused on creativity, innovation, real-world problem solving and the spirit of invention. Through hands-on programming, Camp Invention encourages children in grades one through six to explore science, technology, engineering and mathematics curriculum inspired by some of the world's great inventors.

This year's program theme is  "Illuminate™;" which will encourage students to explore their inventiveness through an innovation laboratory, investigation of circuits and taking on a nature-inspired design challenge. As they build and make discoveries, they will have a chance to invent a prototype from scratch and explore math from a new angle when they create origami flight models during team-building exercises.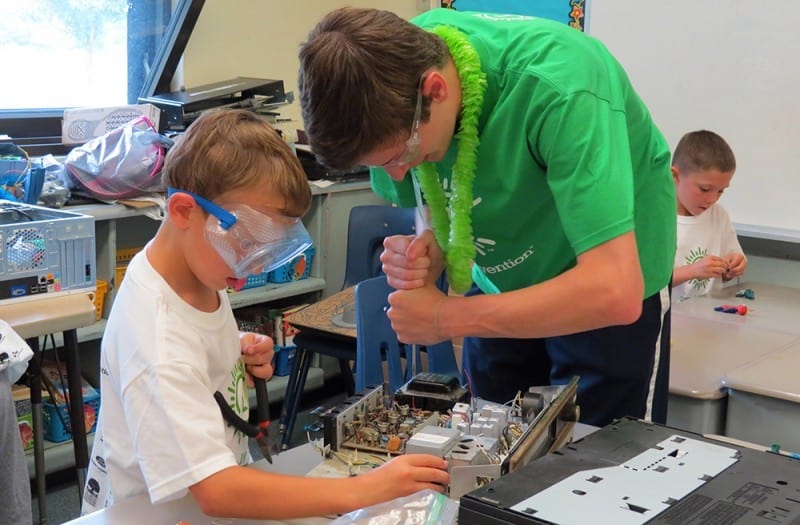 I cannot even imagine having the chance to go to a camp that focused on all kinds of cool ways to take apart- and put together- inventions of this level at any elementary age level.  I love that Camp Invention exists so that kids can spend time doing activities they love with other kids who share that passion. Kids who have an inventive mind- that is, kids who show an interest in learning how things work and who like to take things apart- those are the kids who will likely be into this awesome camp concept.  While at the camp, kids can get their geek on, while learning collaboration, persistence, communication and goal-setting skills… building their self-esteem and opening doors for them to explore.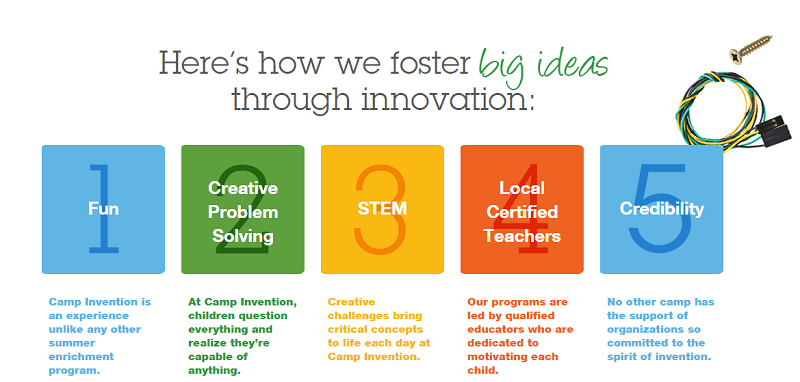 The Camp Invention program annually impacts more than 112,000 children at 1,200 plus sites across the nation. Local programs are facilitated and taught by educators who reside and teach in the community. To find a camp in your local community, visit our Camp Finder or for additional information, visit www.campinvention.org.

New in 2015, Camp Invention, National Inventors Hall of Fame, Collegiate Inventors Competition and the USPTO will establish a nationwide call to action to inspire innovation in America. This movement is called Innovation Echo and challenges everyone to join together and think creatively, offer ideas and solve problems so that we can continue to change the world for the better. Innovation Echo will be integrated into the 2015 Illuminate™ curriculum as a take home project for Camp Invention in 2015 that will keep Campers motivated to innovate throughout the summer. They will work closely with their parents to come up with ways to create solutions for the 2015 challenge, Tomorrow's Brightest Days – Solutions for Energy Conservation, and share their ideas on Camp Invention social media properties. The winning idea will be awarded a spot in the 2016 Innovation Echo showcase next May inWashington, D.C.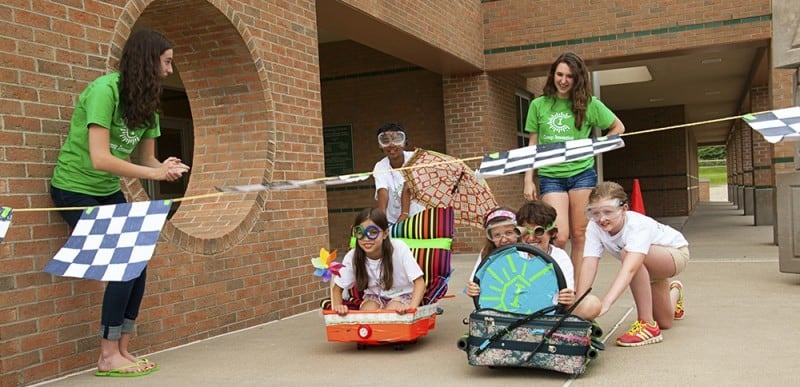 Got a STEM kid at your house?  Check out Camp Invention. If you register before May 12 using SPRING for a code, you'll save $15 off the registration rate (rates start at $220 for a week).
One lucky reader will win a week's tuition for a Camp Invention at the location of their choice (based on available spots)! Enter on the Giveaway Tools form below.
This is a sponsored post through my Ambassadorship with Camp Invention. Opinions are my own.