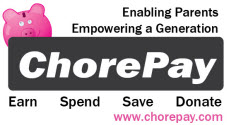 So here's something you probably don't know about me.  When I met my husband, I had credit card debt.  Lots and lots of it.  You know when credit card companies go to college campuses and give a tshirt or a frisbee for signing up for the card?  I think I signed up for all of them.  Sadly, I can't even say I had a ton of fun incurring my debt.  It paid for things like tuition, books, gas, food, clothing…not even one spring break trip.  It took me YEARS to get out of that mess. Years.  I was already working on it when I met my husband, but it took I think 3 years after meeting him to pay it off in full.  It isn't that my parents didn't teach us the value of a dollar- they did- or they tried anyway.  I just had no concept at all of what I was doing, and hey, that card has polka dots! How cute would that be in my wallet next to my confetti credit card?  (In retrospect, the confetti should have been from cutting the cards up, but I digress).  I will note that we DO live debt free (except for our mortgage) and we pay off our credit carD each month.  I would like to pass on my more recent financial habits than my previous ones to my children.  I have no doubt in my mind that my wonderfully patient husband agrees wholeheartedly.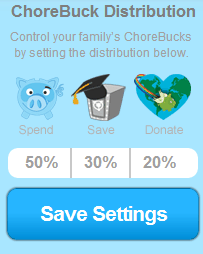 Thanks to sites like Chorepay, parents like me who would like to teach their children about the value of a dollar have tools to help us.  Sure, my kids may learn things the hard way like I did…but maybe given the right tools and ways to practice from a young age, the kids will be informed, educated and understand that even if they have the money for something, doesn't mean that they need to buy it- or maybe they'll realize if they save a little bit longer, they'll get an nicer/better quality item.  Choreplay lets you decide with percentages what children's earnings can go to- spending, saving and donating.
Chorepay is fun for kids- they can create their own avatar, and they can create a wishlist for what they want (which is great for holiday time for gifts…but also gives them goals to save for).  They can create their wishlist from the "mall" and see what an item will cost them and  how much they have to save in order to pay for it.  This alone can go a very long way in teaching kids the value of a dollar- they may save for something for 6 months and realize once they have all that money saved, that hey! I'm not sure I want to spend all that money on this one thing, what if I find something else I'd like more?  The life lessons and skills learned in saving for a goal are so important.  They give our kids the tools they need to be able to function in the "real world.

One thing that I really like about Chorepay is how much you can customize it to your own needs- yours, your childrens' and your family needs.  You don't even have to do monetary rewards– my children are younger, so offering them $1 for doing xyz isn't always going to mean a lot.  Taking them for an ice cream cone, or to the movies on a date with mom or dad, alone?  That's some serious incentive around here.  The customization features of this program make it a great fit for kids who need and thrive on routines and schedules.  Parents even have the ability to comment on chores completed.  Positive reinforcement can go a really long way with kids!
Chorepay is working toward making Chorepay.com  a community and not just a checklist for chores. They want it to be interactive, so that users can be able to  ask questions and give/receive  feedback to/from other parents, and not just the folks from Chorepay.
I'm finding that with the technology and gadgets in our daily lives, apps and programs like Choreplay are becoming front runners in organization of family matters.   I know that I will turn to tools like Choreplay more and more as my kids get older and their wants and needs become more complex and more expensive.  I find Choreplay to be a great match for how we value and reward chores in our family.
What ways do you teach your children about finances?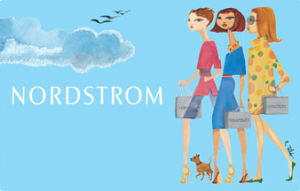 One reader will win a $50 Nordstrom Gift Card from Choreplay!
Javascript must be enabled to enter this giveaway. Learn how to activate Javascript by
clicking here.

Loading Entry-Form