I've been a stay at home mom going on 8 years now.  The time is coming when I'll re-enter the work force at a more "regular" part-time position.  Part of me is all "oh hey, I'll be fine, I'll just get a job at a school (my degree is in Early Childhood Studies with a minor in Child Development)…but then part of me is a tiny bit panicked like what if no one hires me? What if what I learned about kids is 100% changed now and they won't want me because I'm out of date and out of touch?!  So I've tossed the idea around about going back to school.  Maybe for educational courses, maybe not. It's really made me stop to think about the importance of continuing education online.  Have you thought about it?

With the internet being so prevalent in today's society it's no wonder there are colleges that offer courses online (or maybe most do, I'm honestly not sure).  I can tell you that as we are all so busy and on the go so much, being able to access course materials on our own schedules is great- I think it offers more people a way to continue their education who may never have been able to otherwise.  My niece in law is currently pursuing her Master's Degree and is completing many of her credits online.  It's hectic but it also means she can do her coursework and check in when it's convenient for her schedule, from the comfort of her home, instead of needing that time to commute to class at a set day and time.
My sister just finished her Associate's Degree this past spring.  She's 52.  She enrolled in a local 4 year program and is pursuing her Bachelor's Degree.  She's been considering doing some online work as well.  She's busy, she volunteers, and has a lot of commitments, so for her to be able to take courses online is a benefit.
All of my siblings are each at least 11 years older than I am, save one who's 22 months older.  That's 7 siblings I've watched grow up, graduate high school, and pursue their lives.  Most did go to college on the "traditional plan" but some didn't.  One brother went into the Air Force, finished his service and returned home to live with us while he was attending college.  He couldn't attend classes and work in his field to support himself due to the time constraints of when and where courses were held.  I know my mom went back to school, at some point, before I was born- she actually started her labor with me while she was taking the Bar Exam!  But she'd gone to college after high school to pursue a nursing degree- then the Air Force- and then law school.  I think it would have been a lot easier for my mom and that brother to be able to take classes online to further their studies! It's amazing to me how many people I know who have re-visited the school thing  and gone back to school to pursue more training or an additional degree.
Having a degree in higher education can make a huge difference for an individual or a family.  For me, it may well mean I'm able to get my foot in the door even to be a classroom aide in our school- simply because I do have a Bachelor's Degree.  For some of my brothers, degrees in higher education meant substantial pay increases, and opportunities to advance in their company they may not have otherwise been offered.  For some, it's just achieving a dream of obtaining that degree.  For others, it's a way to better their life.  In any case, being able to pursue courses towards a degree in today's society through an  online college offers a huge benefit for so many- it saves time- no commuting, no parking, no walking from said parking to your class, accessing course content and discussion at times that work for you.  It may mean for many families not having to incur the cost of childcare while you attend school.  That alone can be the difference between able to make the degree happen or not making it happen.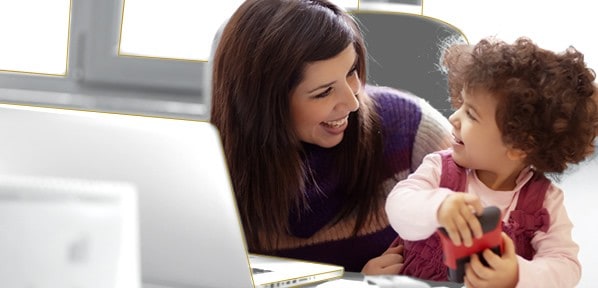 Ivy Bridge College (IBC) is a great option for Moms seeking a college degree because of our unique support services such as Success Coaching, our private online student community exclusively for Moms, flexible scheduling, the ability to earn an associate's degree in as little as 17 months, and the ability to seamlessly transfer to "name brand" 4-year schools to earn a bachelor's. Find out more: 855-300-7106
I'm excited to offer TWO of my readers a $1000 tuition discount on classes at Ivy Bridge College! 
To be eligible for the $1,000 discount off tuition at Ivy Bridge College (IBC), the qualifying individuals will need to be degree seeking, enrolled in IBC a minimum of part-time, and new to IBC (specifically, not someone who has already applied to, enrolled in, or requested information from IBC before February 11, 2013). Limit one per person. Offer expires September 1, 2013."
a Rafflecopter giveaway

"I participated in a campaign on behalf of Ivy Bridge College. I will receive a promotional item as a thank-you for participating."
0