Today is the 11th anniversary of our "I do" and the beginning of our marriage. We have a BUSY day today.  Soccer x 3 kids, a birthday party, my husband coaches 2 of the kids' teams. Our big, exciting romantic plans include a big, bold, juicy steak at  Outback Steakhouse tonight.  With the kids.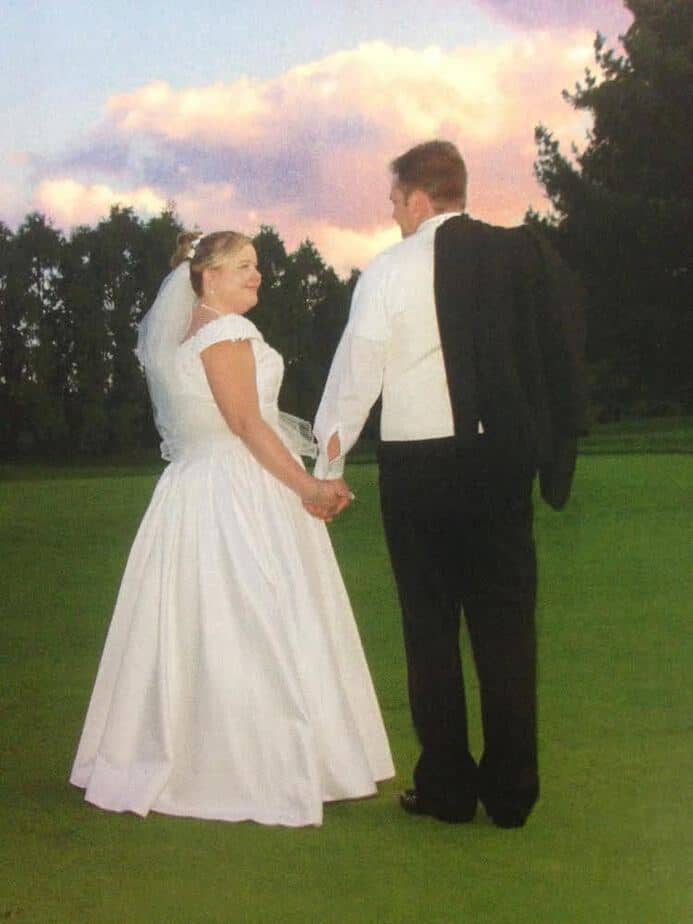 Hey, I'm easy to please.  Really it'll just be nice to not cook, not clean up and have something we ALL love  The kids are super excited for some Seared Ahi Tuna (all 3 of them love it, and the bigger 2 LOVE the Wasabi sauce! The bonus for us tonight? We can save 10% off our entire check with this coupon, now through September 30: http://www.outback.com/BestMates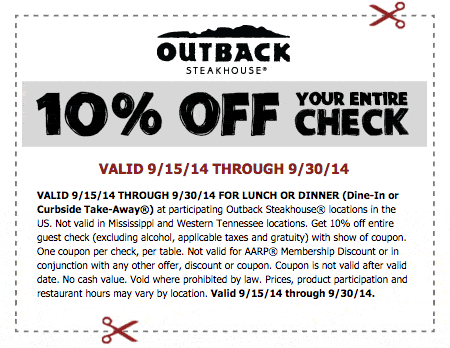 I'll be having Moonshine BBQ. I will every time I can because I LOVE IT.
What's YOUR fave menu item from Outback?

This post is brought to you as part of my Ambassadorship with Outback Steakhouse.
*Certain restrictions may apply, see coupon for details.