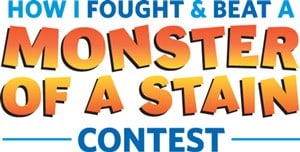 The How I Fought And Beat a Monster of a Stain Contest ends April 20!  Have you entered yet?  Remember, it isn't just a prize that goes to the three winners- the winners' schools will also receive $2000 in athletic equipment.  I just left a Board of Finance meeting and if the towns you are all living in have a situation like ours, a $2000 gift of equipment would go a very, very long way and be oh so much appreciated!!
To enter, you must write  your own personal story describing the worst stain you have ever  encountered from the best time you have ever had.  Get the family involved- something tells me you may have more stories and stains to share than you think!
Don't forget to head over to enter BEFORE April 20 at midnight or you won't be eliglible to win!  Entrants do receive a FREE Scholastic book just for entering so everyone wins!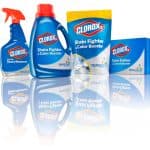 I hope one of my readers is one of the lucky three!