As we celebrate mothers around the world this weekend, it seems to me that we should be doing what we can to celebrate women around the world in general- yes, mothers, but when we're looking to get something for a mother in our lives to show a token of our appreciation for all they do, it would be wonderful if we could shop things made by other women, to empower women. This post is brought to you by Walmart's Empowering Women Together campaign, and will highlight some beautifully crafted items made by women around the globe.  Some are mothers, some are not. I love the idea of celebrating Mother's Day by helping to empower other women.  It just feels right, you know?
Walmart's goal in this program is to offer a destination for consumers to support small businesses own and run by women around the world where they can find unique and handcrated items.  Each purchase supports the women who own the businesses, as well as their communities, empowering them to do more.  There are over 200 items from over 19 countries available on Empowering Women Together, and thanks to the size and reach of Walmart as a corporation, these women are reaching customers globally who may otherwise have never heard of them. 
Click to view Empowering Women Together Mother's Day Look Book on GLOSSI.COM
Check out this video about the Empowering Women Together program


If you are on Pinterest (and I hope you are, because I have much love for Pinterest), be sure to follow the Empowering Women Together board!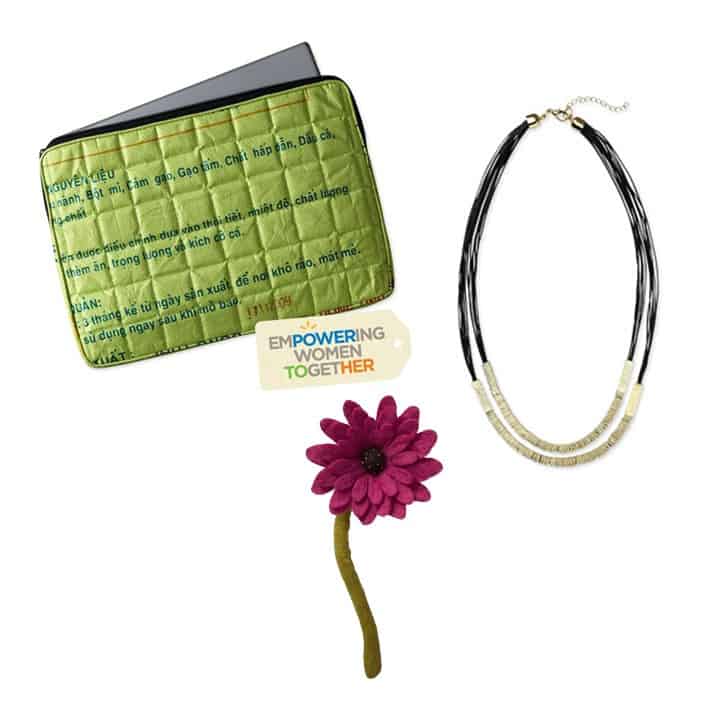 One reader will win $75 worth of Empowering Together merchandise! 
This is a sponsored conversation with Mom It Forward. Opinions are my own.