It's the last few days of AT&T's "Wish-a-Day" Sweepstakes- remember there are TWO winners each day, winning fabulous prizes selected and suggested by AT&T employees (and who knows their products better than employees?)
Check this Smart PC out! I think it's awesome!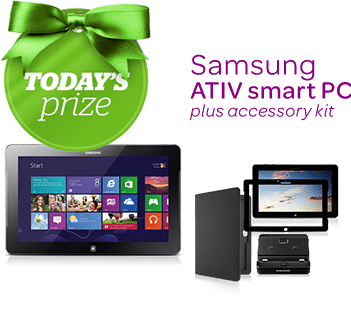 This is a $799 value.  How COOL is it?  I would like one, so if you enter, and win, and don't want it? Just let me know, mmmkay?
Have YOU entered?  Remember, 2 people win each day!
I received a promotional item to thank me for taking the time to share this.  Opinions are my own.
0