Show Caress  your Fabulista style for a chance to win an all-expenses paid trip to LA for 2!
And listen, I've been to LA.  It's full of fabulous.  You want to go. Or go back.
 I know this and even if Lunchbox didn't ask me to tell you about this challenge I'd still think it was fabulous.  That's where folks go to walk the red carpet.  I did that.  Of course, the red carpet was black. But still.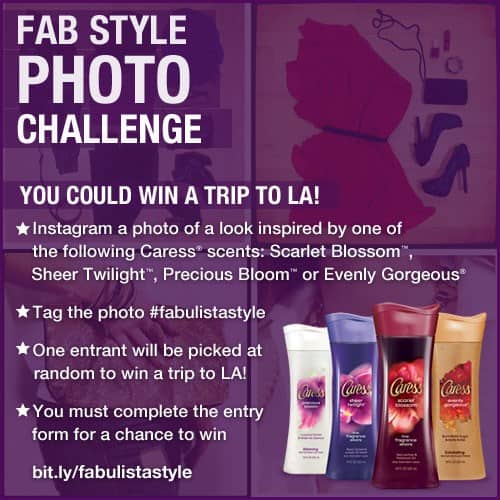 How do you enter this fabulousness? Easy peasy! Just Instagram a photo of a look you've created that's inspired by one of these  Caress® scents: Scarlet Blossom™, Sheer Twilight™, Precious Bloom™, or Evenly Gorgeous® and tag it with #fabulistastyle.
After uploading your photo, be sure to visit bit.ly/fabulistastyle to fill out the entry form.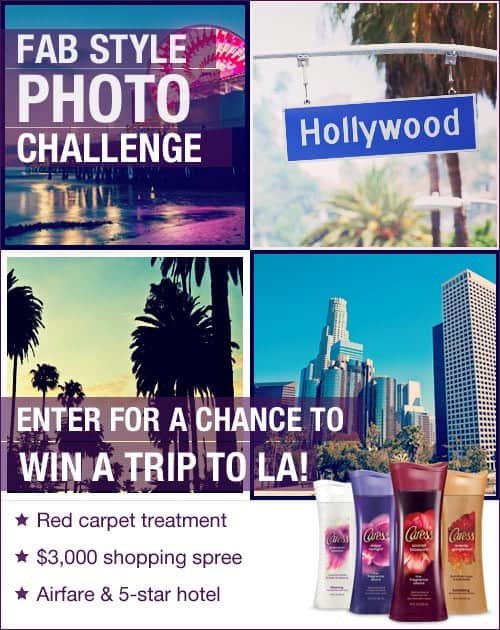 The contest ends December 15, so be sure to submit your fab style today! They're accepting daily entries, so have fun and create multiple looks for more chances to win!
The'winner will be chosen at random from the qualifying entries and will win:
3 days, 2 nights trip to LA for you and a friend
Luxe accommodations in a 5-star hotel
$3,000 shopping spree
Red carpet treatment
Good luck! Get your #FabulistaStyle on!
0