We recently had a big gymnastics meet for our older daughter down in Providence, Rhode Island. It's not a super long distance, but it's long enough that it's exhausting for me to drive there and back in a day, and when you add in the time spent getting ready for, attending/competing at an Invitational Meet, and then waiting on awards, plus getting a meal, it's a very long day and staying at a hotel for a night is much preferred to driving both ways in a day.
The folks at Extended Stay America actually reached out for us to come on down to visit them at the recently renovated and redesigned hotel in Providence just when the schedules for which levels were competing on which days, and all of the stars aligned, so we Martin girls had ourselves a mini weekend getaway. Thank you to Extended Stay America for sponsoring our stay and this post!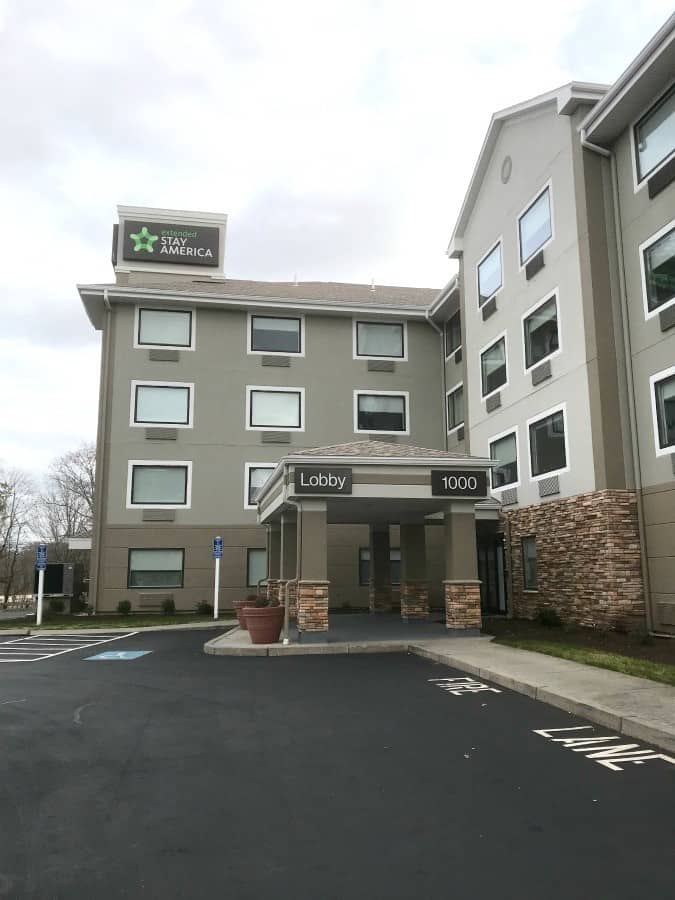 One of my favorite things about this particular location is that it just about a 10 minute ride to the Convention Center, where this meet is held each year (and my younger daughter will likely be competing along with her big sister next year), and I will definitely be staying here again for that. It's got an easy in and out parking lot, and so many things right around in terms of food, stores to pick up anything we maybe forgot, movie theaters, the highway, and more. Awesome location just a few minutes ride from downtown Providence- we can go enjoy the busy city and go just a short ride away for a little quieter place to visit.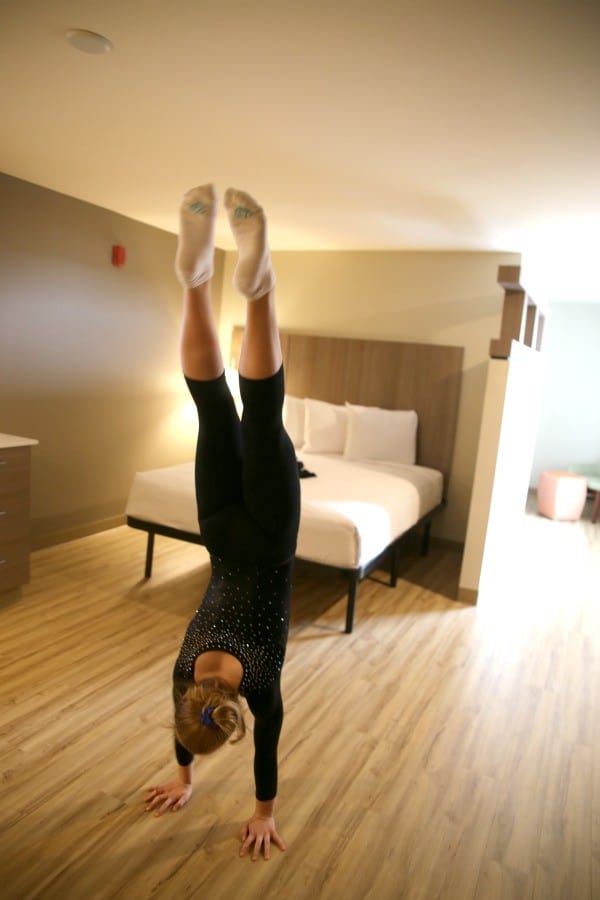 The folks at Extended Stay America have decided to make some updates to their design and we LOVE it. Simple, clean, streamlined, but with comfort in mind. The Providence location is the new test design for a new branch of Extended Stay America hotels to come in 2018. Scroll down for a video tour of one of the newly redone rooms.  Pretty sweet, right? Lots of space, and with a tucked away bed at the back, feels more like a bedroom and gives a bit of privacy.
Front bed area: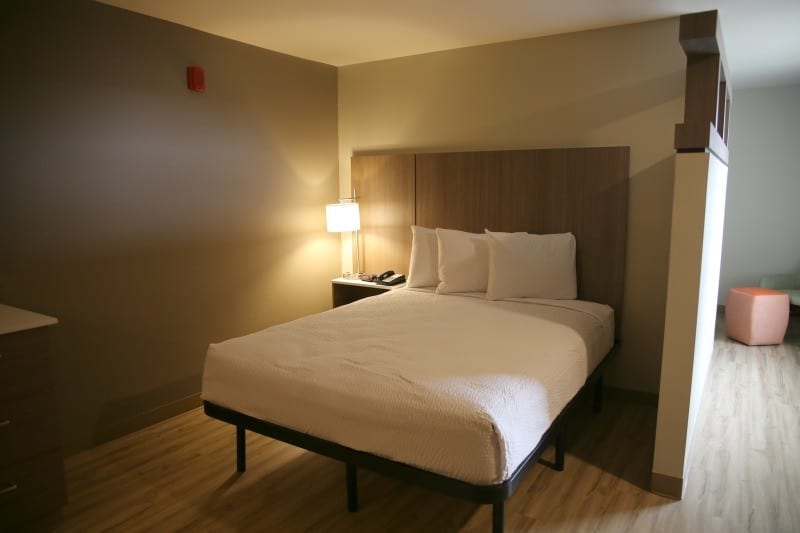 The rear bedroom area: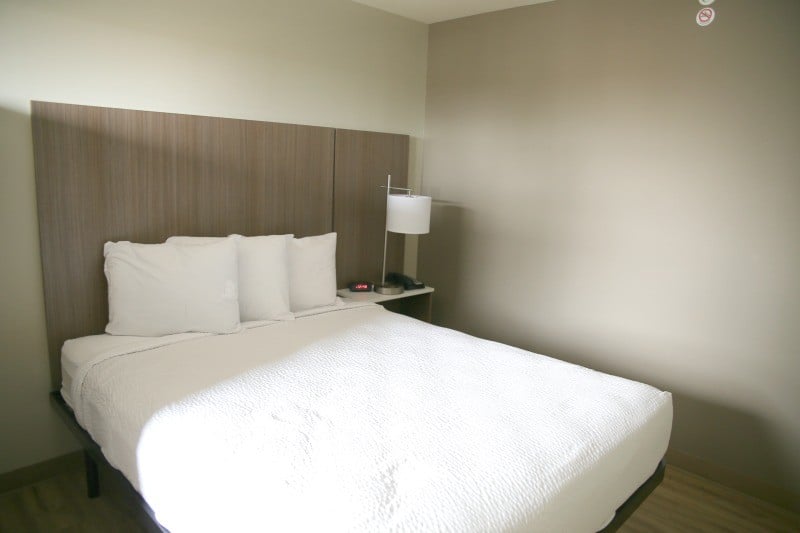 The hallway between the beds- you can see the nice divider partition for some privacy. This was awesome so the kids could get to bed and I could be up working as needed. We could also easily reverse beds and the kids could have access to the main room and fridge, kitchenette, but I like to be closer to the door than they are. Just in case- especially when I'm traveling with any or all of the kids solo.
AMENITIES
Fully equipped kitchen with refrigerator, stovetop, microwave, coffee maker, cooking utensils, dishes, and cutlery
All suites at this property are non-smoking"
Wireless internet access available in all rooms.
On-premise coin-operated laundry facility open 24 hours a day, 7 days a week.
Free grab-and-go breakfasts
Pet-friendly rooms available.
They even have a small cookbook so you can cook for yourself if you'd like!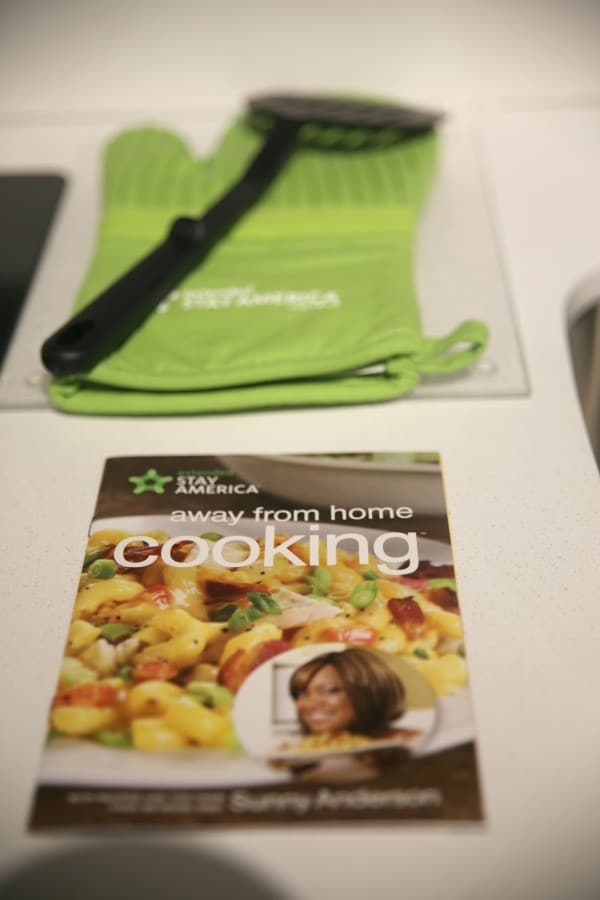 The sitting area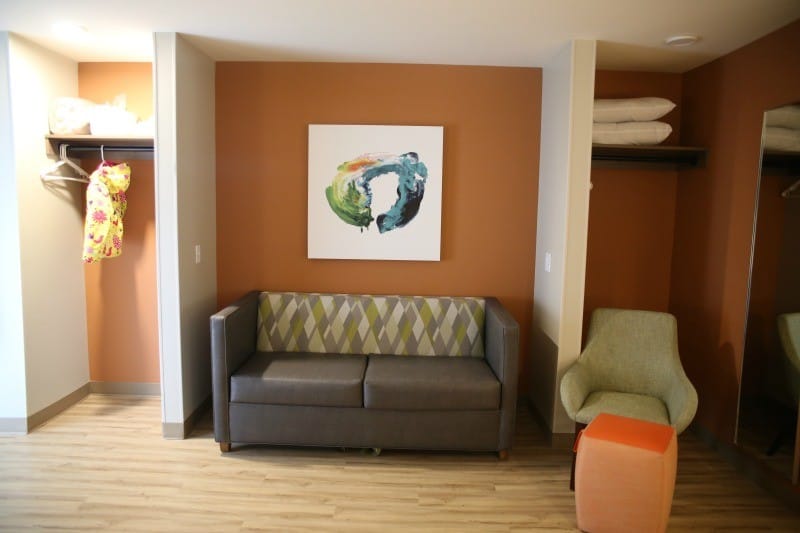 Bathroom – surprisingly roomy and some great upgrades!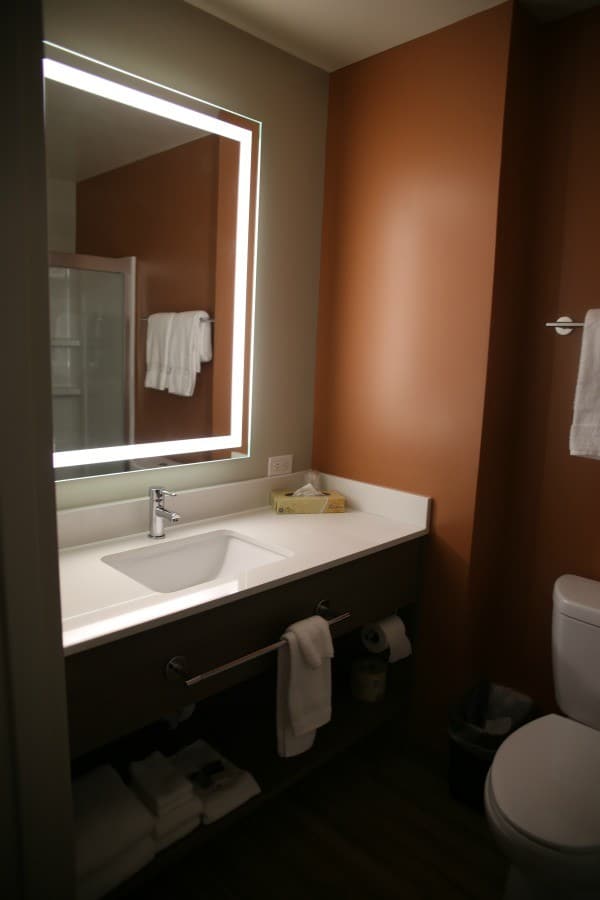 Spacious shower with wonderful water pressure, temp gets where you want it quickly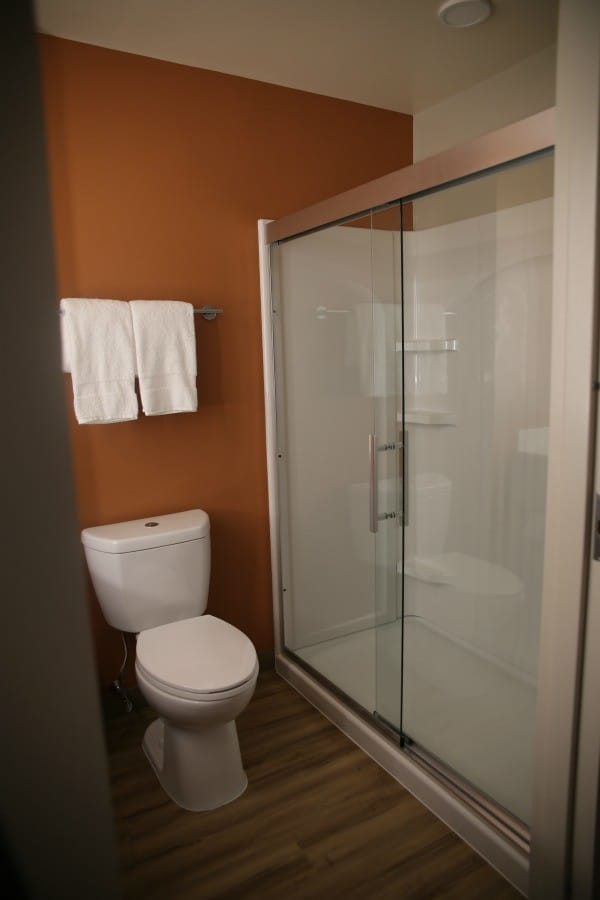 There's a grab-n-go breakfast offered which I somehow forgot to snap a single photo of, but we were up and out the door super early and had decided we'd stop partway home to eat. Grab-n-go is a great option for when you can't plan to stop or just don't want to!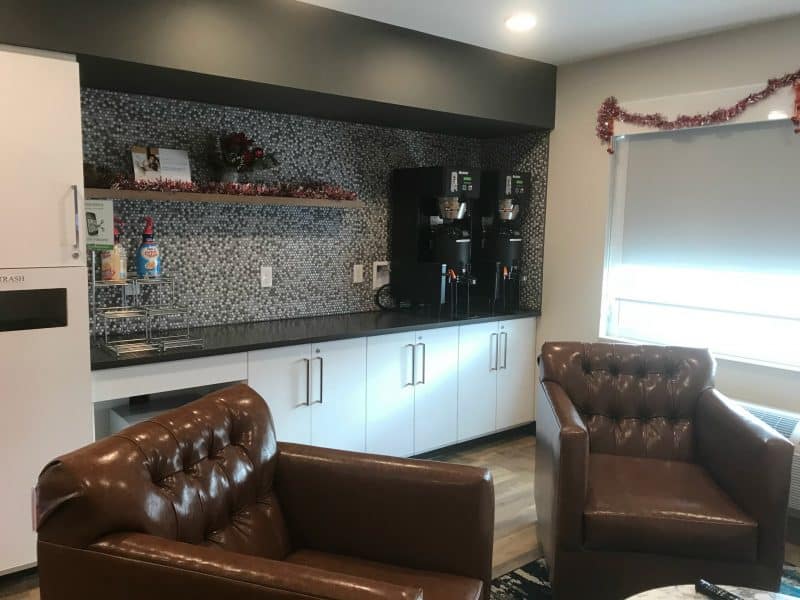 Here's a video tour of our room- isn't it great?

BOOK NOW AND SAVE!!!
CALLING ALL TRAVELERS!! Save up to 40% off any length of stay at Extended Stay America hotels with promo code ML7TM. Book now through 1/31/18. 40% off Extended Stay America coupon!