Do you know what's fun?  Going to the eye doctor and choosing frames that fit you, your style, AND your budget.  So many times I've felt so frustrated because I need new glasses, but what I like and what suits my face is NOT what I can afford.  That's just no fun.  Eyeglasses are quite often one of the things people notice first- and can be a really fun way to express your style, taste and individuality.  Eyewear is the only fashion item that you *can* get insurance for. Complete your outfit and "insure" your look with affordable vision care insurance from VSP Direct. With VSP Direct, you can fabulous and trendy glasses that fit your look and style at affordable prices. This is a sponsored post about affordable vision care written by me on behalf of VSP Direct.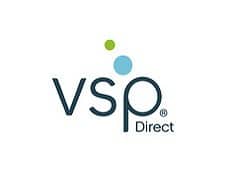 Not familiar with VSP Direct? It's a premium individual vision insurance at a seriously affordable cost, offered by VSP Vision Care, and it gives you access to a large selection of frames from classic styles to trendy (including dozens of top brand names like bebe), so you can find one that fits your personality and your sense of style.

I fell in love with these specs for my peepers from bebe. Aren't they just fun, funky and fabulous all around? I could totally get them with the VSP Direct plan.  Score, right?  I'm always glad to see that companies are offering affordable insurance options- affordable vision care isn't a myth, it is accessible for under $200 a year. VSP has a huge network of doctors (30,000+), so chances are, you'll be able to find a provider in your area. You'll get an eye exam at a low co-payment and lens enhancements or glasses allowances with your plan.  Don't need a vision plan?  Perhaps you have a loved one who could use it.  It would make a nice gift for someone without vision care insurance.

Glasses are the think I'm most likely to go funky with.  I'm pretty conservative in my clothes.  But you know what? As I was poking around looking at the fun frames available from bebe I fell in love with this outfit and had to share! What do you think?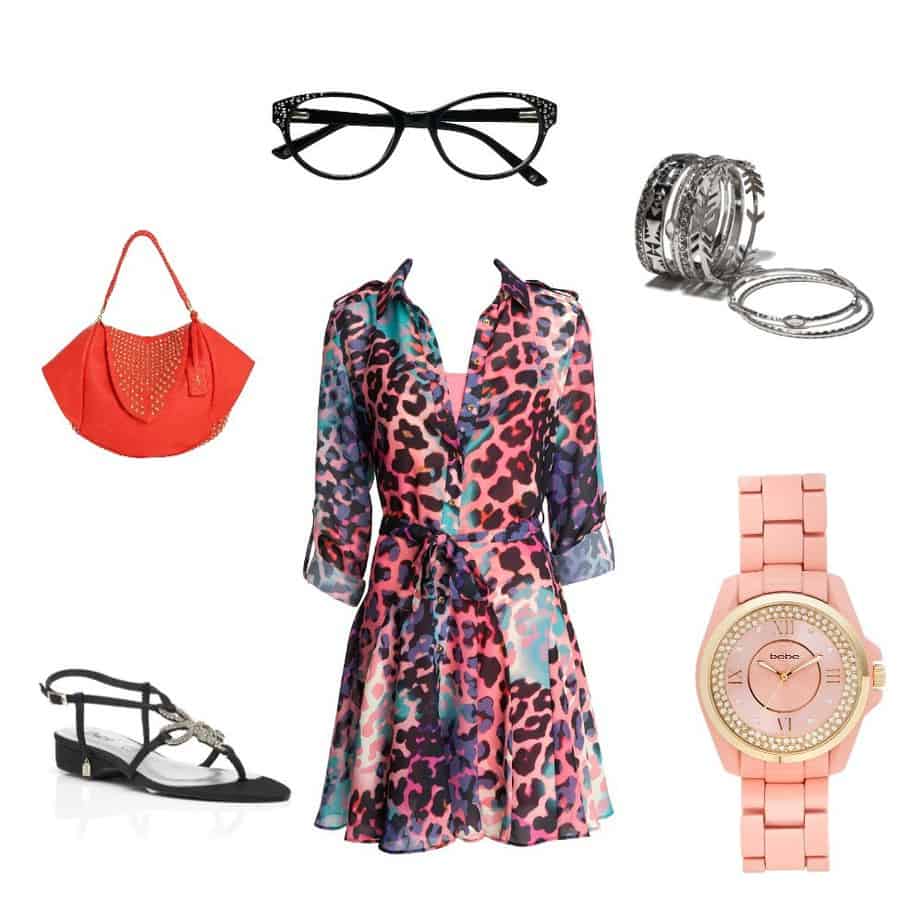 So totally not my normal look but I adore it.  The glasses and watch were the first things to catch my eye, and then I found the dress.  It's totally not me but I love it (and would really like to fit it for my niece's bridal shower later in the year…)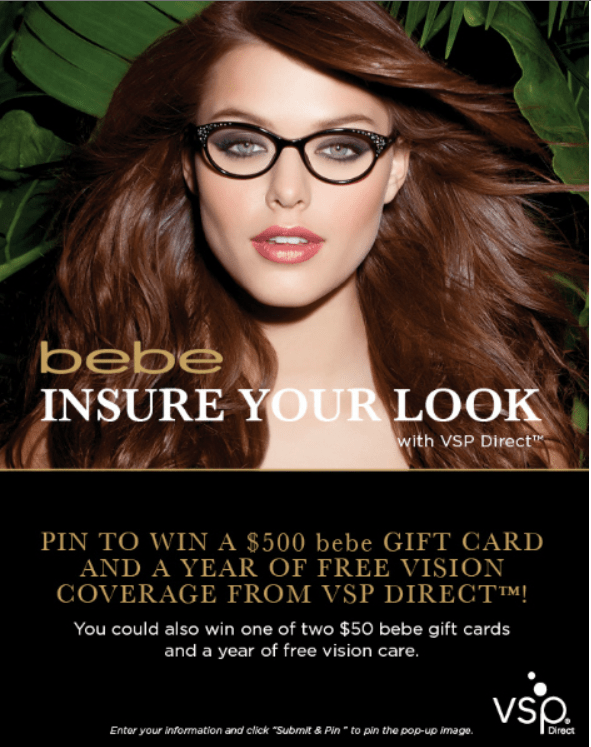 Be sure to enter the Insure Your Look Sweepstakes– you could win a year of VSP Insurance AND a $500 bebe gift card!
What would YOU do with a $500 bebe gift card? Do you have vision insurance?
This is a sponsored post written by me on behalf of VSP Direct.
0