I am so excited to welcome you to OUR FAVORITE THINGS GIVEAWAY!!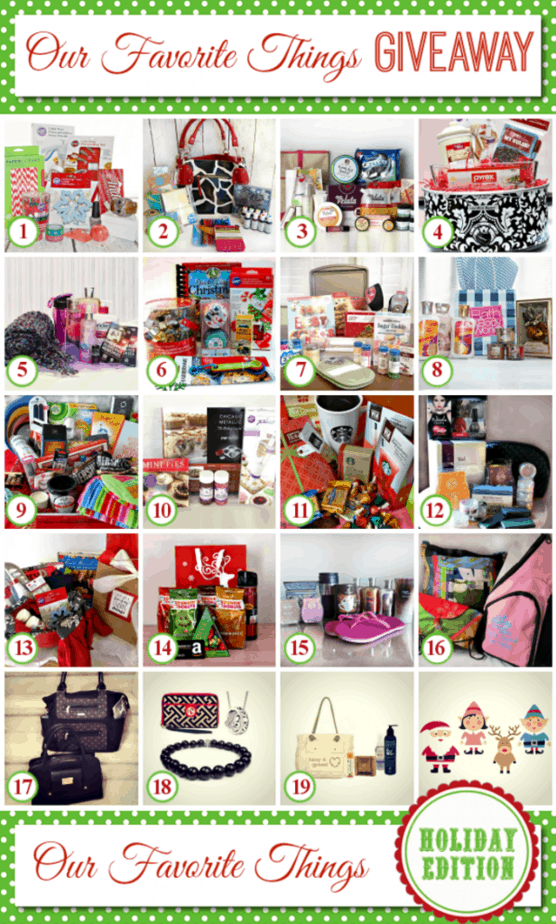 There are 19 of us who have collaborated and each of us has created a wonderful prize pack of OUR favorite things- for YOU, our readers!
Here's what to do:
Check out the gorgeous collage of awesome above
Scroll down to see my prize up close and personal
Enter to win MY favorite things using the giveaway widget at the end of this post
Hope on over to all of the other sites to enter to win their gorgeous prize packs!
Check out the sites of the 19 creative bloggers–they will not disappoint!
Enter to win ONE or ninteen, what ever looks fun to you.  There's such a great variety from all the bloggers.  There's something for everyone!

Coffee is one of my FAVORITE things in the world.  I love it.  So for my favorite things giveaway prize pack, I chose 4 lbs of holiday flavored coffees, my favorite Thermos travel mug (it keeps your warms WARM and your hots HOT), some Godiva chocolates because who doesn't love chocolate? AND an Amazon Gift Card because gift cards are marvelous.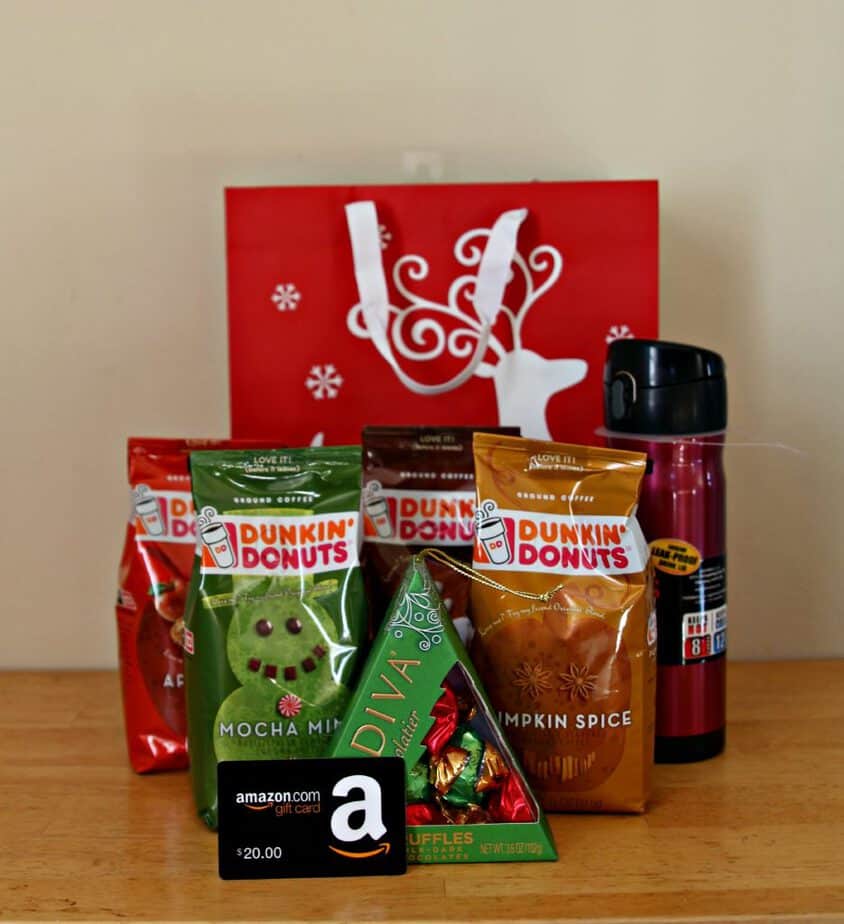 1. About a Mom | 2. A Helicopter Mom | 3. Moscato Mom | 4. Homemaking Hacks | 5. Better in Bulk | 6. The Rebel Chick | 7. Around My Family Table | 8. Mom Luck | 9. A Nut in a Nutshell | 10. Kids Fun Reviewed | 11. Just Stop Screaming | 12. Moody Mama Says | 13. Sunshine and Sippy Cups | 14. This Mama Loves | 15. The Adventures of J-Man and MillerBug | 16. Our Family World | 17. The Mommy Insider | 18. The Divine Miss Mommy | 19. MiscFinds4U