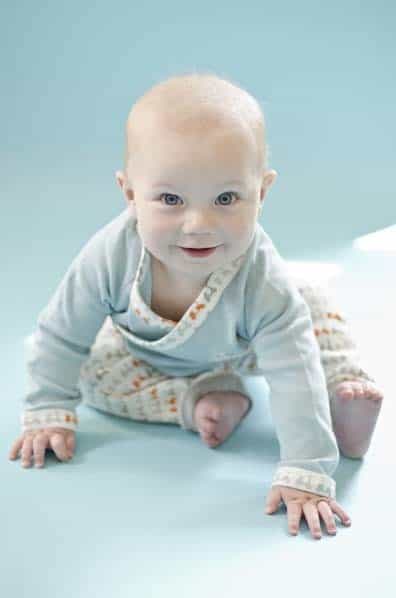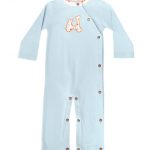 Looking for some organically grown, fresh, hip baby clothing? I have the PERFECT place for you. I LOVE, LOVE, LOVE Finn and Emma baby clothing.  This site is my new obsession. When I recently ran across their site, I just HAD to try out their scooter pattern on my little guy. These pieces are so gorgeous in a pattern of baby blue, white and orange. The applique on the top and pattern on the pants is a scooter.  How cool is that?  Such a fun, hip style, but classic with the coloring and design.  I love it.   This clothing is absolutely gorgeous in person. In fact, now I want ALL the items!!! They offer boy and girl clothing up to 18 months. I found the sizing to be right on. They even offer that hard to find 9-12 month size. Love that!
I have been so pleased with the scooter pant and blue scooter kimono top that I am now dying to try their onepiece scooter outfit for the spring. I love anything applique, and this definitely fits the bill! I have gotten so many compliments on this clothing. You can just look at it and tell that these are boutique quality items.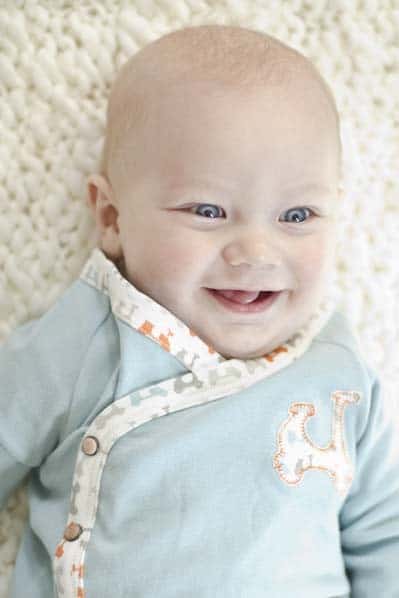 Check out the adorable girl styles they offer as well. To die for! Purple with flowers. How can you go wrong? Do you think my husband would be mad if I put my little guy in this? (just kidding…. kind of). Anyway, Finn and Emma offer bodysuits, tops, pants, onepieces, accessories, bedding, toys, gowns, jackets and gift sets.  All of their items are made with 100% organic cotton and eco friendly dyes.  Bonus!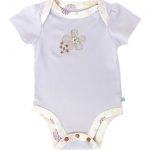 Believe me, you WANT to check out this great site. Perfect for a baby shower gift, or just because. I will be shopping here frequently!
One LUCKY reader will win a $50 e gift certificate to Finn and Emma!!!!!!!

a Rafflecopter giveaway
"A sample of these products were provided to facilitate my review. All opinions expressed are my own."
0