This post brought to you by Fisher-Price. All opinions are 100% mine.
Recently I received a Fisher-Price Smart Stages Laugh & Learn Chair for my boys to try out.  One thing I can say for sure is that there has been a lot of laughing and learning in our house these last few days!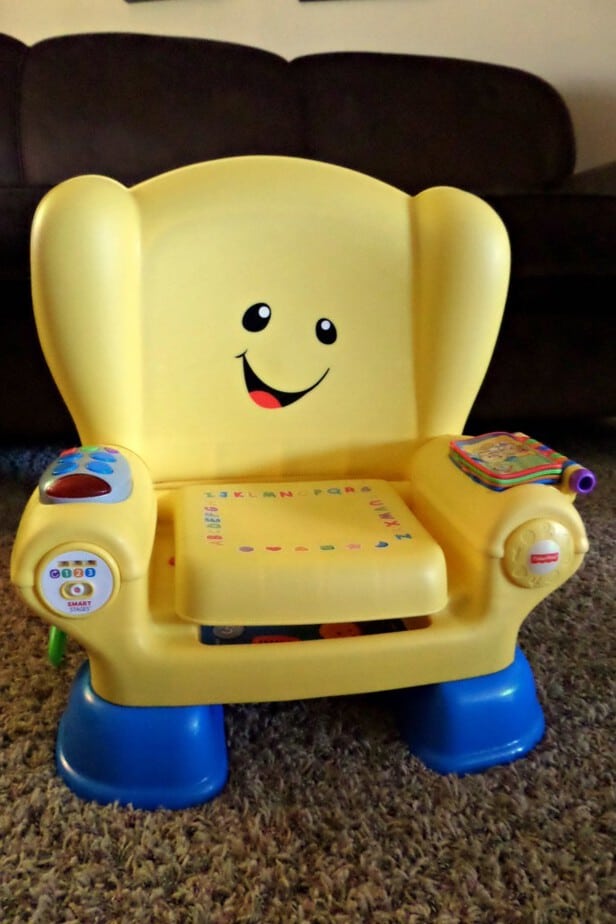 Fisher-Price Laugh & Learn products reward curiosity and encourage experiential learning through play. Your baby develops dramatically in the first two years of life, so this fall Fisher-Price is introducing Smart Stages, the first line of toys that evolves with age-appropriate learning con-tent as your baby grows. The Fisher-Price Smart Stages technology enables you to easily in-put your child's age for automatic content updates in certain toys or you can manually change the learning stage with a switch. Smart Stages keeps your baby engaged as they develop, and offers longevity of play value.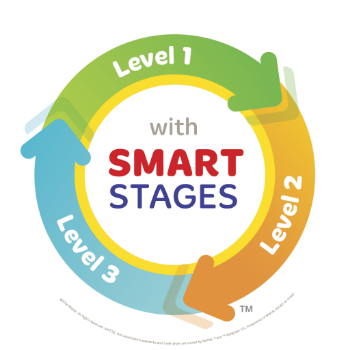 Setting up the chair for my child's age was easy!  Just a few simple buttons to push and we had it ready to go.  We were able to easily determine the right level of play for Orin using the cards that come with the chair.  He's a pretty sharp little guy and knows his alphabet and numbers and is all about pretend play.  It's such a fun stage!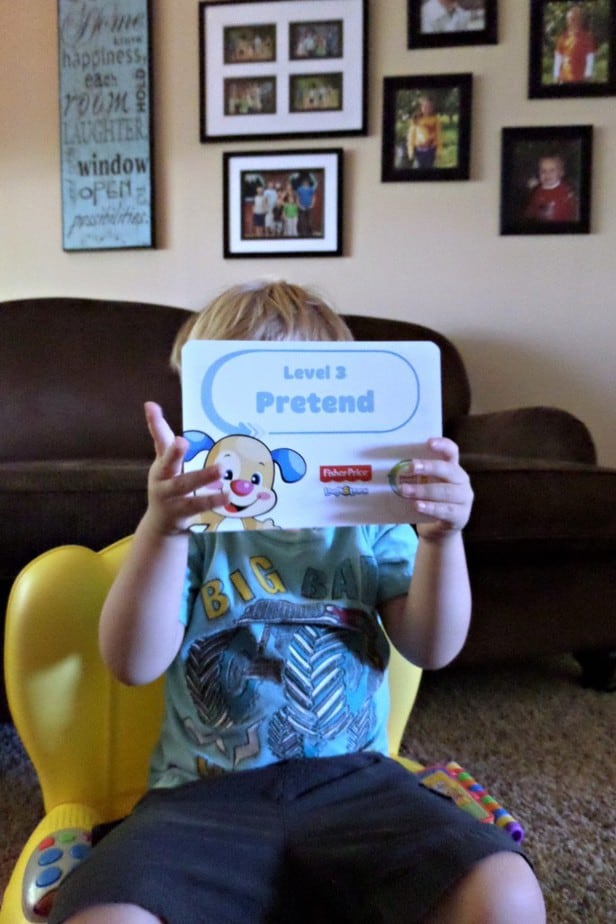 Once we determined his level, it was simple to set the chair to the level that is appropriate.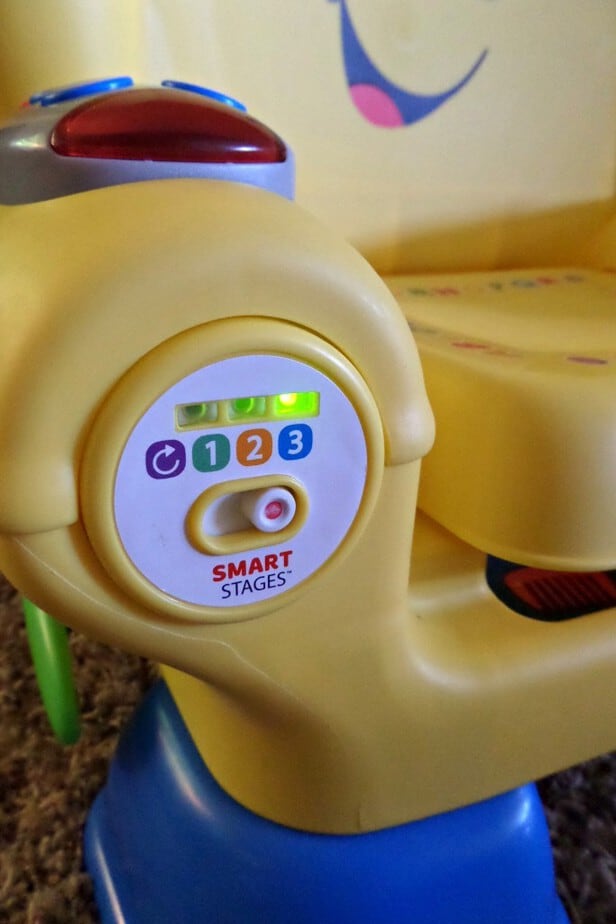 With so much to explore on the Smart Stages chair, it keeps Orin engaged for long periods of time.  In just a short time I have seen him develop more and he's learning new things as he plays.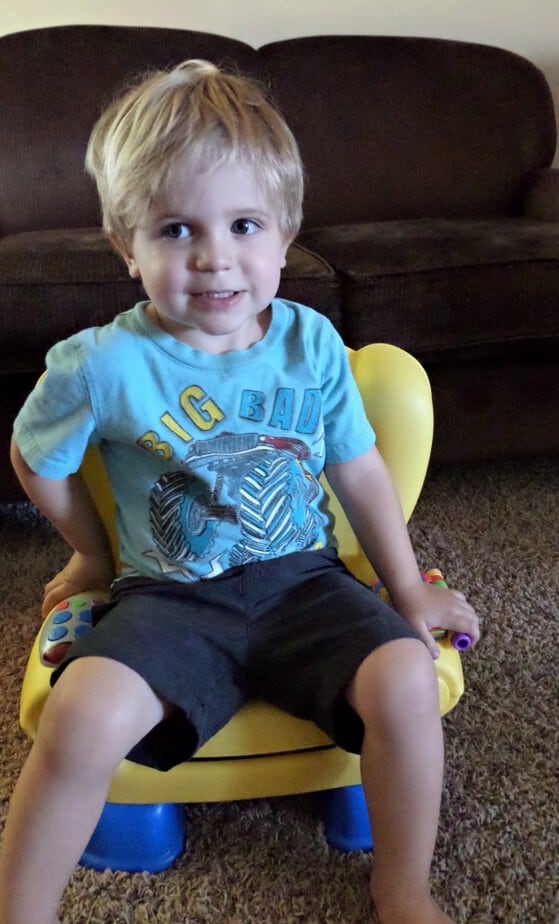 You can set up the chair for different children when more than one might be playing and learning.  Essian is Orin's brother and is a year younger.  He isn't quite at level 3 but plays and learns more at level 2.  Setting it for him is easy to do!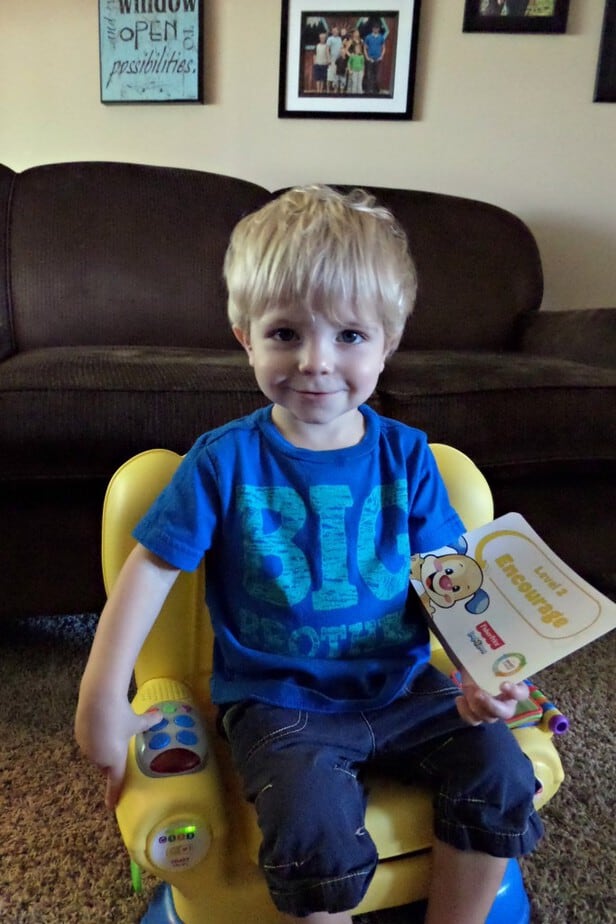 I love that there is as much for little Essian to learn as there is his big brother.  They take turns (not always so willingly) playing and learning and Orin loves to show his brother new things as they continue to explore.  I can tell there is a long life for this toy.  With our little guys all at different stages they are getting a lot of play out of it now but I can see it will grow with them for some time.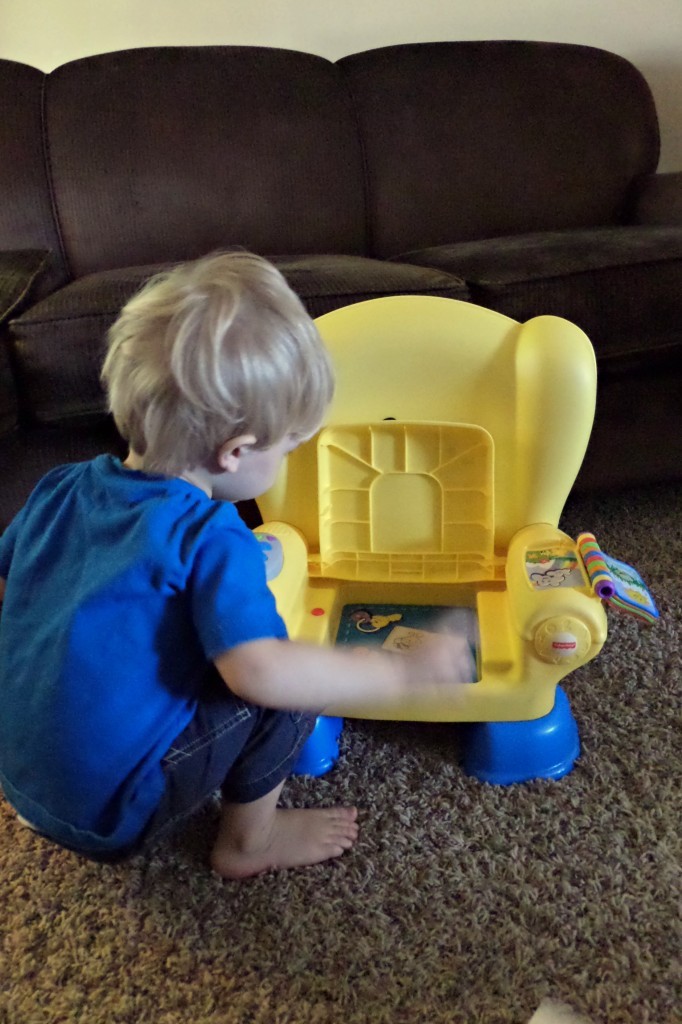 Our older kids are back in school all day now and while they are learning so much at school, it's easy to underestimate the importance of the toddlers needing to learn at home.  Your baby develops dramatically within the first two years of life, and while older kids are back in school, it's never too early to introduce your younger kid(s) to learning content during these key years of development.
Fisher-Price Laugh & Learn Smart Stages products can be purchased from major retailers like Walmart, Amazon, Target and Toys R Us. Visit Coupons.com to print a money saving coupon for the Smart Stages products!