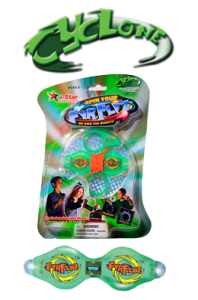 FyrFlyz is a really simple and cool toy.  My 7 year old opened the package and got straight to having fun.  Then I got my hands on it and we all had a good laugh.  It reminds me of the spinners I played with as a kid…I even would make my own with sting and a button but, the FyrFlys light up and make for  a great evening activity.
FyrFlyz is the revolutionary new spinning toy that puts the power to create a spectacular light show in kids' very own hands.  Simply by swinging the connected two strings and applying tension or allowing slack, kids create a continuous movement (figure eights, rings, etc.).  The fun begins when the lights go out and the FyrFlyz multi-color LED lights turn the movement into an amazing light show that kids can play themselves or show their friends.  Kids can spin their FyrFlyz to create a wide array of tricks: they can turn them sideways to create slick Sydwynders, pull tight to create whizzing Black Holes or loosen the strings to make Shooting Stars – the more they spin, the more unique their tricks.  As kids develop their skills, there are no boundaries to what their imaginations can create.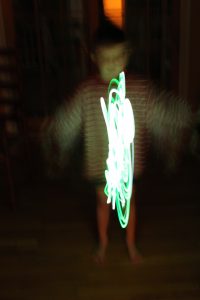 Here's how FyrFlyz work: grab one small plastic handle in each hand and spin the FyrFlyz in large loops so the string gets twisted. Next, using the handles, pull the strings apart to spin the FyrFlyz in the opposite direction. Now, bring the handles closer and pull apart to spin large loops and create different tricks and shapes like Shooting Stars, Saturn Rings, Sun Blasts and Flywheels. Kids can check out all the different FyrFlyz moves on the FyrFlyz YouTube page at: http://www.youtube.com/TheFyrflyz.  FyrFlyz can be found at most major retailers and $8.99.  Great stocking stuffer!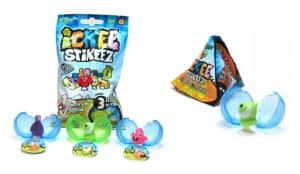 ICKEE Stikeez are so much fun.  Each one comes in a round case much like other small collectible characters but what makes these different is they have suction cups in the bottom of them.  You would be amazed at how many surfaces they stick to, including foreheads!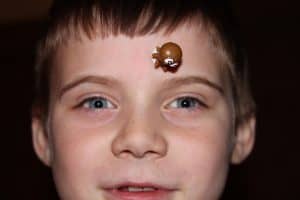 The ICKEE Stikeez® invasion is here! The squishy, squeezy, sticky, collectible figures known as ICKEE Stikeez from Zing® Toys are now available at select specialty toy stores nationwide.
The first collection of ICKEE Stikeez (#IckeeStikeez) has 24 whimsical, wacky and hilariously disgusting characters. Each of the characters sit on a suction cup that enables the ICKEEZ to stick to any flat surface, such as lockers, lunchboxes, windows and cell phones. When pulled-off, the ICKEEZ make a cool, loud "pop"! Characters come in PODZ that are reminiscent of vending machine capsules, which also have built-in play. Kids can connect them to create various structures and environments for their ICKEE Stikeez characters.
ICKEE Stikeez retail at $1.25 for a single-pack and $2.99 for a triple-pack. The triple-pack assortments include three collectors Koinz™ that feature a number, which can be entered on www.ickeez.com for additional content, back story, and other cool ICKEE swag such as wallpaper and cool videos.
For more information, consumers can visit www.ickeez.com.
One reader will win a fun prize pack including 2 FyrFlyz and $20 worth of ICKEE Stikeez®


These product were provided to facilitate my review.  Opinions are my own.
0