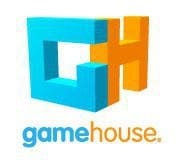 Now here is something I never thought I'd see- or rather, never really thought much about?  Don't worry, this is a family friendly site and will continue to be so.  This is just sharing the information from the study which I think is not only interesting but am very intrigued by.  I'm kind of wondering if word games count as "gaming" online?  :o)  Now, with that said, read on- then I want to know- are YOU a gamer?  Are you a woman?  Do you agree with what the study says?  Do you think I'm going to ask you to go further into detail (hahaha.  I'm not).    Besides, you want to read to the end.  Woman or not.  There's a fun giveaway for FIVE readers!
Women Who Play Online Games are More Social and Have More Sex Than Those Who Don't

New study gets into the minds of women who game online

SEATTLE – November 18, 2011 – The typical picture of an average online gamer, once seen as a teenage boy or an introverted, overweight, and depressed adult who spent most of their time indoors playing computer or console games, is no longer true. According to a new survey conducted online in October 2011 by Harris Interactive on behalf of GameHouse® among over 2,000 U.S. adults, more than half (55%) of online gamers (people who play online games on their computer, social networking sites, or mobile devices) are women. Furthermore, these women are more social and were found to have more sex than females who do not play online games.

Here are a few  surprising facts about today's females who play online games:

• More than half are in a serious relationship. Sixty four percent are married or living with a partner, 22% have never been married, and 14% are divorced, separated, or widowed.

• 7 out of 10 are happy with their relationship status. When asked how satisfied they are in their relationship on a scale of 1-10 (with 10 being "completely satisfied" and 1 being "not at all satisfied"), 71% of female online gamers rated their current relationship status with a 6 or above.

• She is just as active as those who don't play online games. As it relates to working out or playing sports, there was no significant difference found between those who play online games and those who don't. Forty nine percent of both females who play online games and females who do not play online games work out or play sports at least once per week or more.

• She doesn't play online games to connect with people. Only 16% of the women who play online games say that connecting with people is why they play. More popular reasons are relieving stress (61%), alleviating boredom (58%), and providing a mental break (58%).

• Games make her happy and feel smarter. Fifty five percent of women who play online games indicated that they are happier in their life because they play online games and 50% feel that online games make them feel smarter.

• Mommy gamers are likely playing after their kids go to bed. With 38% of women gamers saying they have children under the age of 18 vs. 28% of females who do not play online games, 61% of female online gamers play in the evening between 8:00 pm – 11:59 pm.

• She's older and most live in the South. Sixty four percent of female online gamers are over 35 years old with an average age of 42. Thirty five percent of female online gamers live in the South, compared to 21% in the Northeast, 22% in the Midwest and 22% in the West.
Interesting study, don't you think?  So I ask you again: do you agree?  Are you a gamer?  Woman gamer?  Male gamer? 
Do YOU want to win a 9 month FunPass to GameHouse?  FIVE winners will each win a 9-month subscription to the GameHouse FunPass! $62.91 value!  This giveaway has just 2 entry options.  Feel free to share away with gaming pals, but there's just 2 entry options.  Giveaway ends on December 11, 2011 at midnight, EST.  Open worldwide !
To enter: 
Leave a comment here and tell me what your favorite online gaming game is (online game)!
Extra Entry : Like GameHouse on Facebook
That's it.  This giveaway is open to anyone 18+ who is able to sign up for Gamehouse. 
I received a gift card in exchange for the time to post.  Opinions are my own.
0