This Walgreens giveaway is sponsored by our friends at Lunchbox. Walgreens and Unilever have paired up to create the BeautyFully Connected site, which includes helpful beauty tips from brands like Caress, Vaseline, Motions, and Dove. We consumers can visit the site and gain helpful beauty tips- from other women just like us!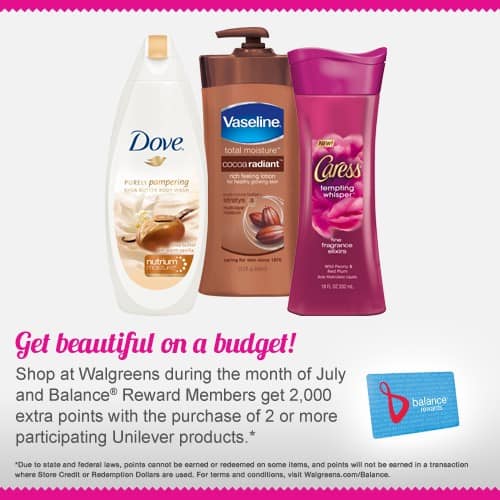 From June 30-July 27, Walgreens Balance® Rewards members get 2,000 points with purchase of 2 or more participating Unilever products! Brands include:
Caress®
Vaseline®
Dove®
Motions®
How do you keep your hair from being dry & brittle? How do you get beautiful, glowing skin? What's your secret to helping keep hair straight, frizz-free and smooth?
Want the answers to all this and more? I know I do!
Visit BeautyFully Connected  to get advice from different women on how to look and feel fabulous from head to toe.
Two readers will each win a $50 Walgreens Gift Card to help you stay BeautyFully Connected!
0