Being a stay home mom, I am frequently in a hair rut. Or, rather, once in a blue moon I actually DO something with my hair.  Now that my kids are getting older, we're able to go out on date nights a little more frequently.
Which also means I'm needing to DO my hair so I have "date night" hair and not the mom hair I sport most of the time. But I need help. In part because I spent 39 years and 7 months with stick straight hair (unless I got a spiral perm, and I think we can all agree that wasn't ever a good idea so let's just forget about those times) and suddenly, when I cut 8 inches off this winter, my hair went all curly and stuff.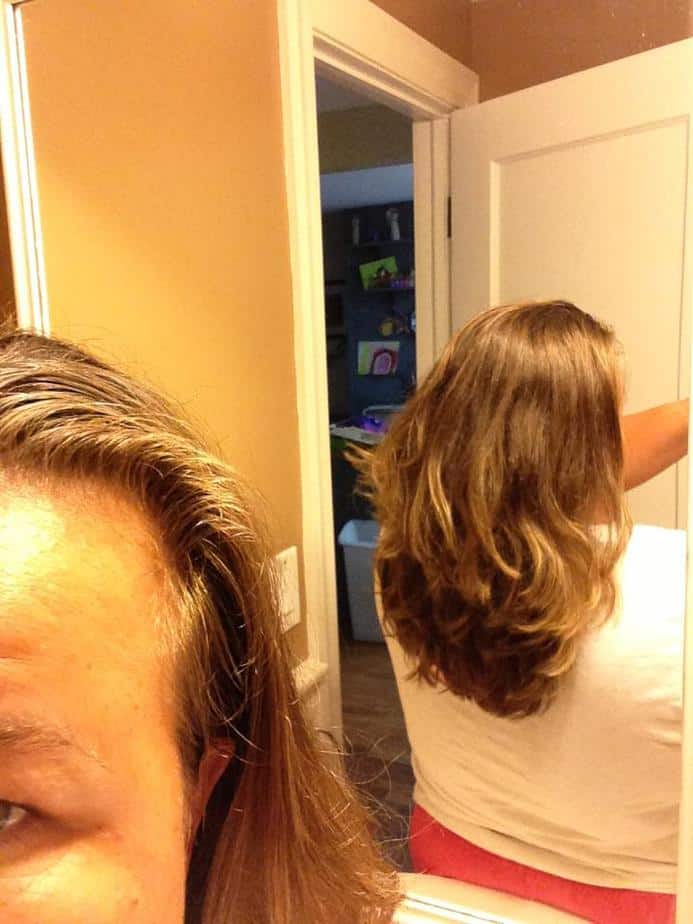 I thought maybe I'd be styling my hair and do things with it curly but more often than not, it's in a pony.  Later in the day it ends up in a sloppy bun.  Guilty of the mom hair.
I am better than I was pre-curly hair about at least adding a little gel to keep the curls spunky but I have hair shame.
Or, I did. I decided I'm going to start trying something new with my hair even just ONE day a week.  I'm also going to try some new products- I've been using mine for too long.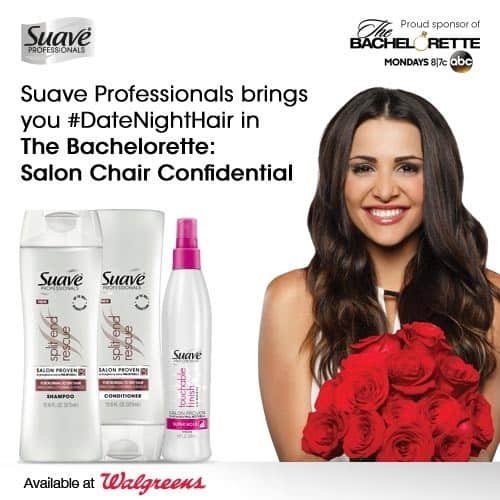 Get your date night hair on with Suave Professionals! Watch The Bachelorette Mondays at 8|7c on ABC to see tips on how to get the date night hair you desire from Suave. From naturally-infused moisture, to cleansed and conditioned hair, Suave Professional products work just as well as top salon brands. So head into Walgreens and look ready for that special night, every day.
Listen, I'll take hair tips anywhere I can get them. If they come from TV, then so be it. At least I know that by buying Suave Professionals, I am not breaking the bank and spending top dollar on a product I may or may not want to keep using long term for styling. I'm especially intrigued by the Touchable Finish product, and will be looking for it later in the week when I'm at Walgreens.
One reader will win a $100 Walgreens gift card so you can try Suave Professionals and have date night hair every day.
Sponsored post by Lunchbox all opinions are my own.