One of my favorite things about Walgreens is the Balance Rewards program.  I'm going in to spend money anyway, so why not benefit from doing so? We have one credit card we use on anything and everything we are able to each month, and pay it off in full each month, and get a percentage of purchases back on our account, so why not try to double up on rewards at Walgreens and maximize our hard-earned dollars?!  Seems like a no-brainer to me.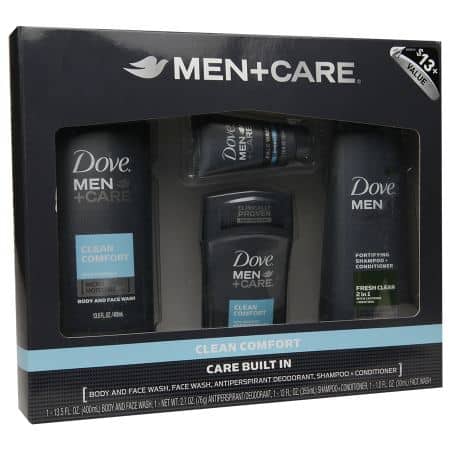 I like being able to find brands we use at great prices. I really like being able to find those products at a great price AND getting some kind of reward for purchasing it…. maybe it's money I'll get later, but it's still a benefit to me and a smarter way to shop.  Dove Men+Care is a brand my husband uses- love how the products smell, and I do love how HE smells… so I'm glad to pick some up when I'm at the store.  I'll totally be going to stock up on some of the Dove Men+Care before August 31 so we can enjoy 2000 bonus balance rewards points with purchase.  Sweet deal, don't you think? I do!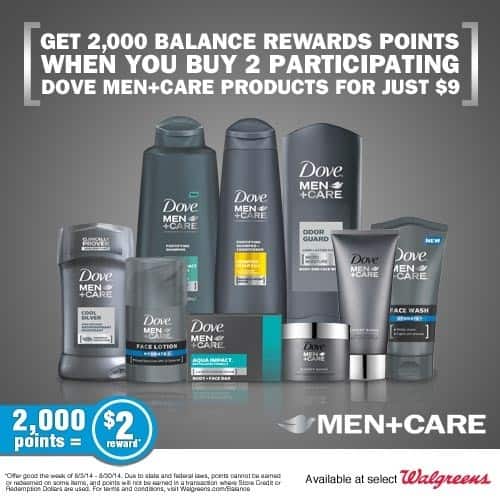 Buy any 2 participating Dove Men+Care® products for just $9 at your local Walgreens between 8/1/14–8/31/14. As an added bonus, you'll earn 2,000 balance rewards points!
One of my readers will win a $50 Walgreens gift card! You can get the Dove Men+Care products at a great price, earn the bonus points AND have money left to get other things you need!
*Sponsored post by Lunchbox, all opinions are 100% my own.
0