What's a Philanthr0-Party, you ask?  I hadn't heard this word before, either, but when I was asked to share this promotion with you, I thought it sounded like a fun idea and I'm always up for supporting kids who want to help others.  And Monster High wants to help your "Ghoul" to help others with a $1000 Skullership (donation to her charity of choice) and a Monster High Prize pack for her! 
Philanthro-party (n.) —
A party with a purpose! Take any clawesome party and give it a philanthropic twist, turning it into an opportunity to give back or help others. Help raise funds, goods or awareness or assistance for a cause you're passionate about!  (Visit GhoulsHelpingGhouls to find out all the awesome ways you can make your philanthro-party a smashing success!)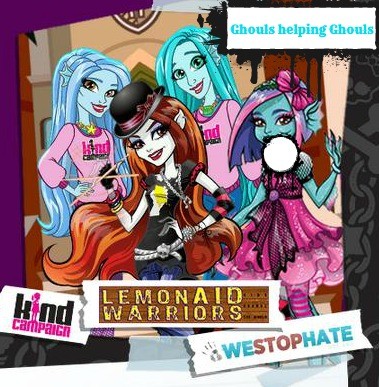 What a fun thing to do- throw a party to get people interested in and excited about helping others!  Monster High loved one girl's philanthropic ways so much they've introduced a new ghoul in school- Boo-Lu Cerone!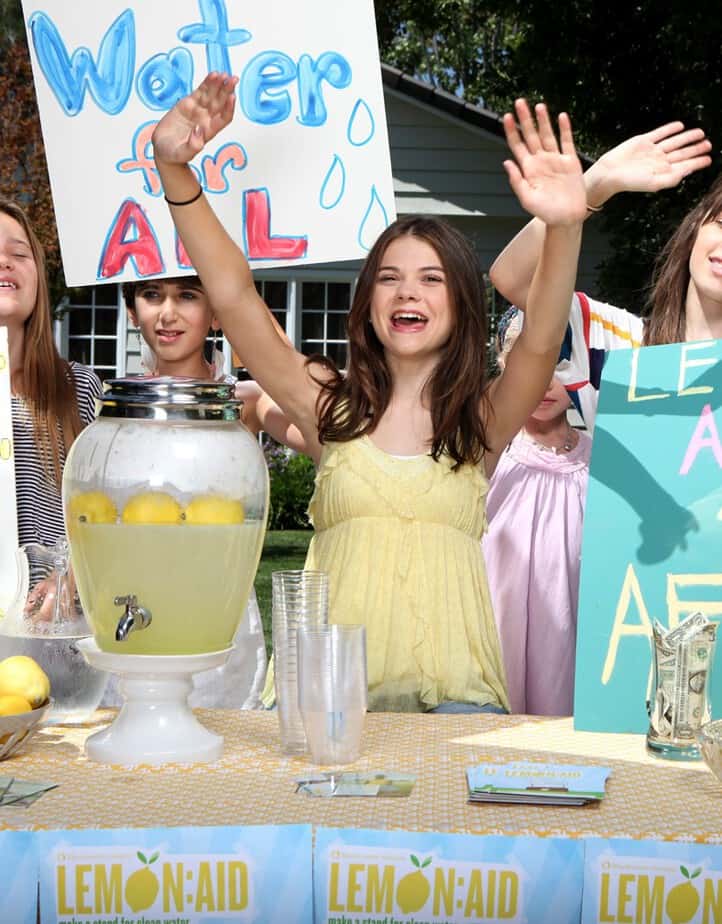 Boo-Lu Cerone, known to most as Lulu Cerone, is the founder of LemonAID Warriors, a non-profit grass-roots organization that helps kids turn their passions into actions, 14 year old Lulu is helping change the way her generation "parties," by turning each clawesome celebration into an opportunity to give back through fangtastic Philanthro-parties! Monster High has partnered with Lulu and her LemonAID Warriors creeptastic community to spread the message that when ghouls come together to activate their passions into something positive for others, they are helping to create tween-esteem, acceptance and kindness within themselves.
I love seeing stories like Lulu's because it is a reminder of the potential of good in EVERYONE, and it warms my heart when kids want to help others.  Lulu's parents should be- and are rightfully so- very, very proud of their daughter.  Look at what she's accomplished at 14- and now she's got her own Monster High character!
The "Ghouls Helping Ghouls™" Skullership:
·      Fans are asked to submit video, essay or photo around how they most represent the spirit of "Ghouls Helping Ghouls," through Philanthro-parties- submissions could win a $1,000 cash donation to their cause of choice!
·      Fans may enter the contest by visiting Ghouls Helping Ghouls and following the rules for submission. Entries must be submitted by June 9, 2013. 
Monster High would like to give you a chance to win a Ghouls Helping Ghouls package to inspire your favorite ghoul to turn her passion into action.
I will receive a promotional item as a thank you for sharing this post.  Opinions are my own.
0