Happy Earth Month, my friends. We try to make all months Earth Month, but especially in April, it's good to raise awareness and see what's going on in the world to protect this beautiful planet we live on.This post is part of the HEALTHY ESSENTIALS® 2014 program by Johnson & Johnson Consumer Companies, Inc. and The Motherhood, who sent me a box of products and compensated me for my time. Opinions, experiences and photos shared here are all my own, and I hope you enjoy them.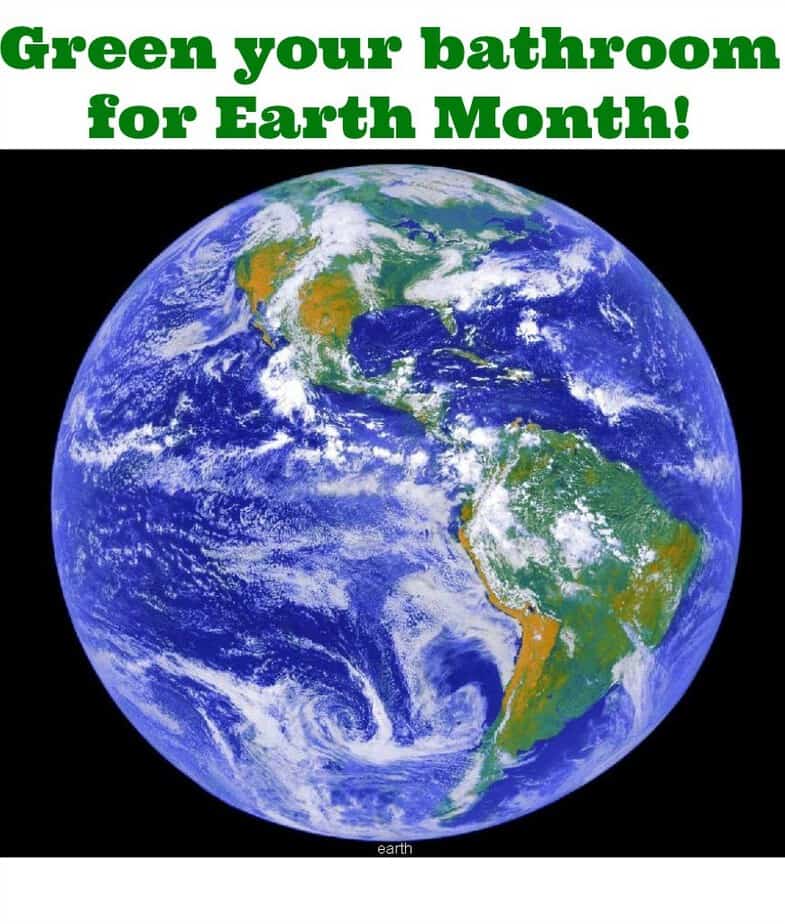 Ideas for going green in the bathroom:
Recycled toilet tissue and facial tissue
With or without recycled paper products, it's nice to at least recycle the tissue boxes and toilet paper rolls.
Low flow showerheads and faucets
We've had a low flow showerhead for several years now.  I thought I'd hate it.  I  was crabby when my husband installed ours.  But then I realized, we still have pressure.  There's just less extra water being wasted for a shower or bath.  That's good for our planet, and good for water bills.
Low flow toilets-
Use less water when you flush.  There aren't that many times a day when you need that extra water. Love your planet.  Bonus?  If you are on city water, you'll save on your water bills!
Reuse product containers.
 If you can't think of a way to re-purpose that shower gel container, recycle it! BUT…. My kids actually love using product containers to squirt water on the (back) wall of the shower area while they are in the tub.  Containers without the caps make it easy for them to rinse their hair, and it's fun to fill them up over and over again. The containers that have a pump on them?  Tons of fun in the tub (or washing cars, Barbies, action figures).
Buy what you need!
This is one I'm working on. I used to buy things like Tylenol and Motrin in bulk- with a coupon, a great savings.  But we haven't once come close to using it up anywhere near the expiration date.  That's just a waste all around.  We stay stocked, but in smaller amounts.
Recycling made easy
Keep a second bin for recyclables in your bathroom.  Even if it's tucked under the sink.  It's a lot easier to get others on board with recycling when there's a visual reminder to do so.
Before you recycle medicine bottles and containers, please contact your town or city to find out where to safely dispose of unused medications. Those shouldn't just go into the trash.
HEALTHY ESSENTIALS® Products Have You Covered for Earth Day – Remember to Recycle Packaging in the Bathroom,

HEALTHY ESSENTIALS® is offering amazing printable coupons, tips & tools and so much more for all the products you and your family love. You can save over $55 by visiting http://www.HealthyEssentials.com in April and signing up for HEALTHY ESSENTIALS® program coupons and offers.
You can do things to support Earth Month in so many ways.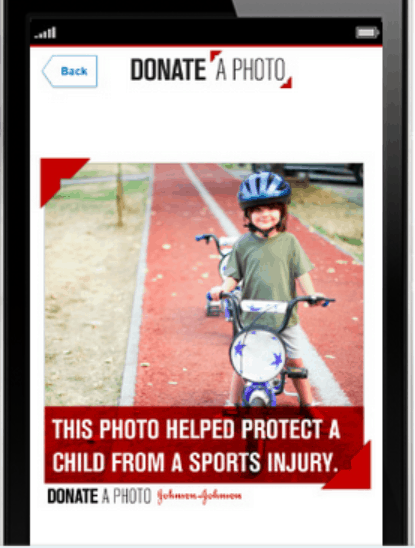 Donate A Photo. The free Donate A Photo (DAP) app allows consumers to make a difference by raising money and awareness for causes that they care about through one simple act – taking a photo. For every photo shared through Donate A Photo, Johnson & Johnson will donate one dollar to one of its non-profit partners, which each consumer can choose from a rotating list.
Earth Day. You can help support and protect a clean environment. It doesn't have to be complicated or Visit this website to find recycling solutions near you: Earth911
For additional tips and facts on what and where to recycle: Care to Recycle
We hope you will join us for the #Moms4JNJConsumer  Twitter party on April 17th from 1-2 pm EST. There will be prizes- 15 of them!  Follow along with the

#Moms4JNJConsumer

Hashtag!