There's a phase for many kids between being potty trained and being dry at night.  For some kids, it's a short time, for others, a really long time.  The older kids get, the less they want to have to wear absorbent pants of any kind- and I can't say I blame them.  My littlest one has bedwetting accidents at night- and I'd be fine with her in pullups for a while but she wants to be a "big kid" and be in underwear at night. I can either let her sleep in pullups and have a battle of wills every.single.night or I can find a solution that works for both of us.  I don't know about you but this isn't a battle I want to choose- so I've found a solution that offers a compromise.  GoodNites Bed Mats let HER be a "big kid" and me not have a dirty load of bedding to wash several mornings per week. The Bed Mats are sized to fit under where your child sleeps- a generous size but not so big it covers the whole mattress.  There are 4 large sticky tabs that peel off and give a really good grip on your mattress or sheet to keep the bed nice and dry.  They offer a nice solution for sleepovers, travel, and more.  It's easy to quickly get one of these mats on, and they don't make a noticeable sound when you move on top of them so your child won't have to worry that others may "hear" and "know" that they have a mat underneath.  I didn't do a lot of sleepovers as a kid because I had so many accidents and I would hate for my kid or others to miss out just for that reason.  This way, everyone wins.
Helpful for parents- less laundry.  My little one just wants to be a big kid, and does not want to sleep in pullups or any kind of absorant pant at night.  The Bed Mats allow her to sleep in undies and me to not have to wash her bed sheets every day of the week. With the Bed Mats, it isn't a battle of wills.  She can do her undies, I can save my laundry sanity.  When we went to Boston last week, I just tucked a few Bed Mats in my bag for nights, and didn't have to worry about her having an accident in a hotel bed.  I love these mats. There's no laundry, they are easy to use, easy to clean up, and with a coupon, they don't cost a ton.  Very convenient, very easy- and a very good compromise.
Helpful for kids-  They have the confidence of the mat just in case, but aren't stuck wearing asborbant pants or having a rubber sheet.  It's not fun to be "older" and still having accidents- this I know, because *I* was still having accidents well into 4th grade. My little one is 100% fine with the bed mat on her sheet, as long as she doesn't have to wear "baby" diapers to bed.  She doesn't have accidents daily, and if this saves from a huge battle at bedtime each night, I'm all for it.
GoodNites Bed Mats have been so popular that over 50,000 American Shoppers voted and chose these at the 2013 Product of the Year in the Children's Products Category! That's saying a lot! I can see why- easy to use, discreet for kids, and a great way for kids to have a little more confidence at bedtime.  You can read more about the award in this Parade article that was released recently and also download a $1.00 coupon for GoodNites.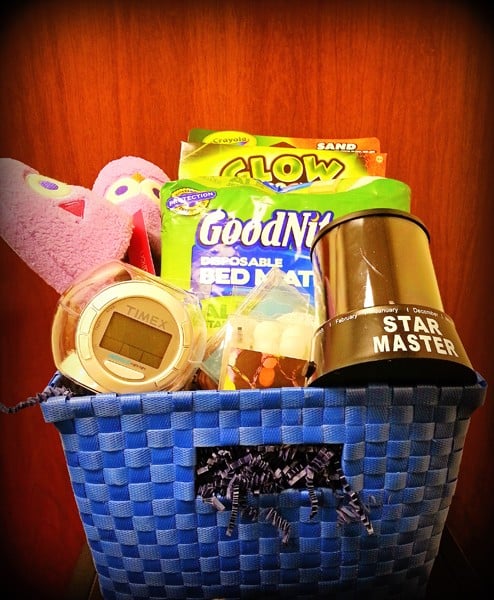 I received a prize pack in exchange for my post. Opinions are my own. 
0