Great STEM apps for Girls plus a new book about a girl who codes
This post is brought to you by Disney-Hyperion. Opinions are my own.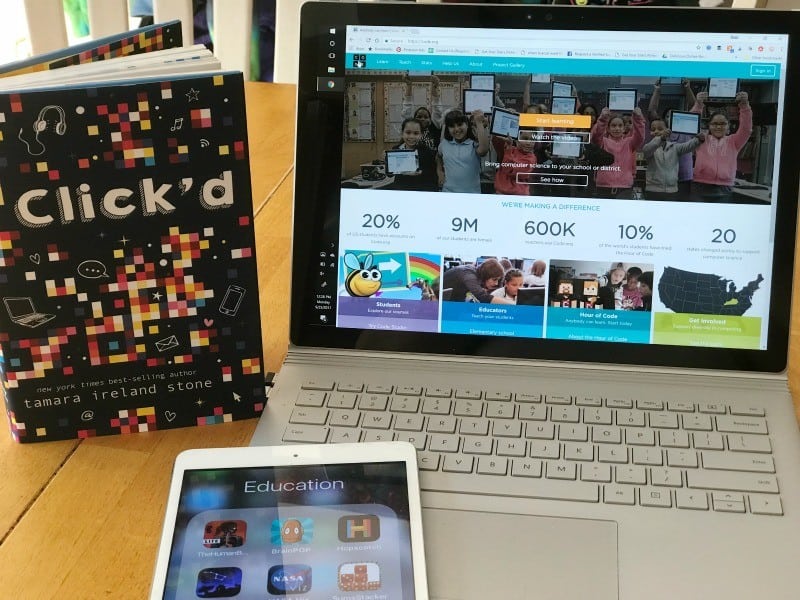 As a mom of daughters, a Girl Scout leader, and woman, I'm all too aware as many are that the STEM world is generally lacking in ways to encourage females to pursue STEM knowledge and professions. In recent years, there's been a noticeable increase in brands who are trying to encourage girls to get into STEM – GoldieBlox, Project MC2, and others, which is wonderful,  but we need to do more!
There's a definite movement in entertainment to talk more about girls and STEM interests, careers, professions- look at the Hidden Figures movie, for example. NASA Langley's Katherine Johnson Computational Research Facility officially opened 9/22/17. Books, television shows and movies are sharing the stories (fiction and non fiction versions) of woman in STEM careers and professions. The Girl Scouts have created STEM related patches and programs for girls. We're getting there. We have a ways to go.
Below you'll find some great STEM apps for girls, but be sure to head over to EngineerGirl.com and Code.Org. Both offer a huge resource for stem related education, learning, some inspiration and a whole lot of fun.
Great STEM apps for Girls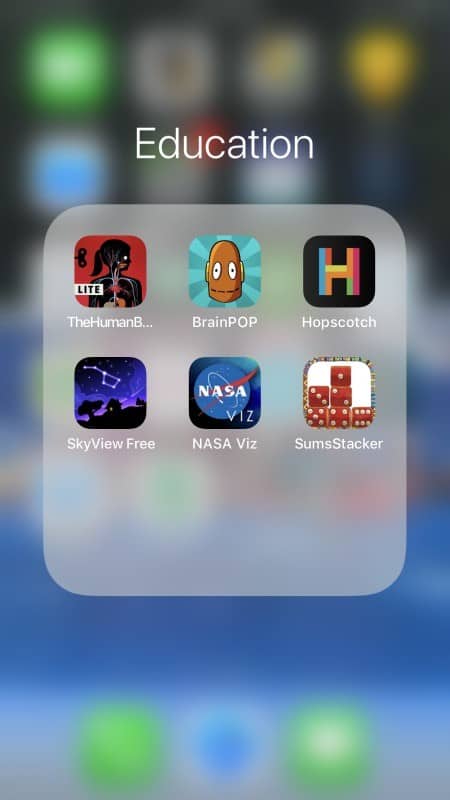 BrainPOP
– this is a good one to keep on hand for a plethora of cool stuff for kids to delve into, but it's fabulous for STEM loving kids. ALL kinds of great content, for all kinds of STEM interests (and more)
How Stuff Works
My whole family loves finding out how things work. Now it's in app form. How Stuff Works is just fun and offers great trivia info and fun facts many don't know!
NASAviz
learn all about our earth sun, moon and planets
Science 360 this one's got videos and news for all things science
Hopscotch
– Code your own games AND publish them for anyone to play! This one's drag and drop and simple language, so it's a good one to start with.
Frog Dissection
All the experience and knowledge of a dissection, but without the smell of formaldehyde and having to dissect an animal. There are other apps that have different dissection experiences.
Tinkercad–
3D design and 3D printing app for all ages
MathDoodles
– Unknown Square is our favorite iPhone app, but Symmetry Shuffle is our FAVORITE MathDoodles app- it's just for the iPad, though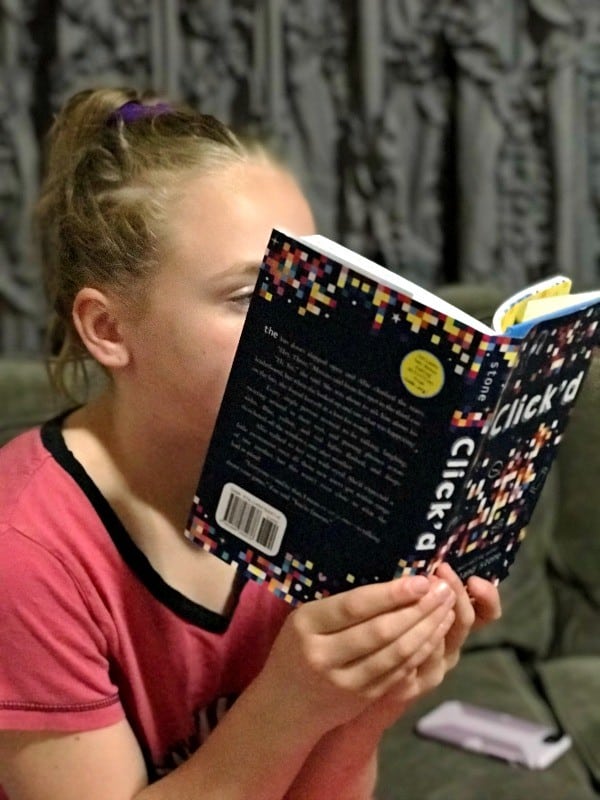 So now you've got some app ideas, but I want to share something else with you. A new middle grade book, Click'd, by Tamera Ireland Stone. Both my 12 year old daughter and 10 year old son read this book and really enjoyed it. Stone weaves a tale of friendship, coding, and lots of popcorn in her fun and empowering middle-grade debut.
I think the whole Click'd story line is awesome. Empowering for girls, but also speaks to today's modern girls- talking about an app that goes viral, etc.- it's just that this app was written by a female- and a kid, to boot! But really, Ms. Stone is taking totally relevant and popular topics that kids WANT to read about and weaving in messages about empowerment and girls who code…and it's brilliant, in my opinion. It's refreshing to read about kids doing something positive and a little bit more "nerdy" and less focused on aesthetics and appearances. There's a struggle, of course, and a journey for Allie to get through with some lessons along the way, but in the end… it's a good message and a great story.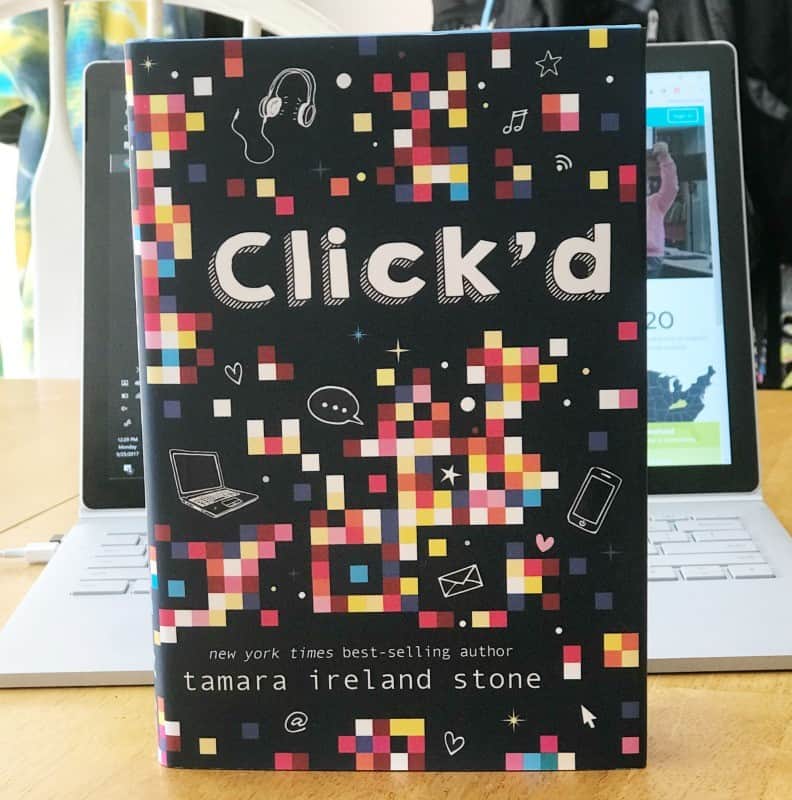 Allie Navarro can't wait to show her best friends the app she built at CodeGirls summer camp. Click'd pairs users based on common interests and sends them on a fun (and occasionally rule-breaking) scavenger hunt to find each other. And it's a hit. By the second day of school, everyone is talking about Click'd.

Watching her app go viral is amazing. Leaderboards are filling up! Everyone's making new friends. And with all the data Allie is collecting, she has an even better shot at beating her archenemy, Nathan, at the upcoming youth coding competition. But when Allie discovers a glitch that threatens to expose everyone's secrets, she has to figure out how to make things right, even if that means sharing the computer lab with Nathan. Can Allie fix her app, stop it from doing any more damage, and win back the friends it hurt—all before she steps on stage to present Click'd to the judges?

Read an excerpt from 

Click'd

 

here
Keep reading below to enter for a chance to win a Click'd Book Prize Pack!