I just discovered the GREATEST item from i play/greensprouts.  If you haven't checked them out yet, you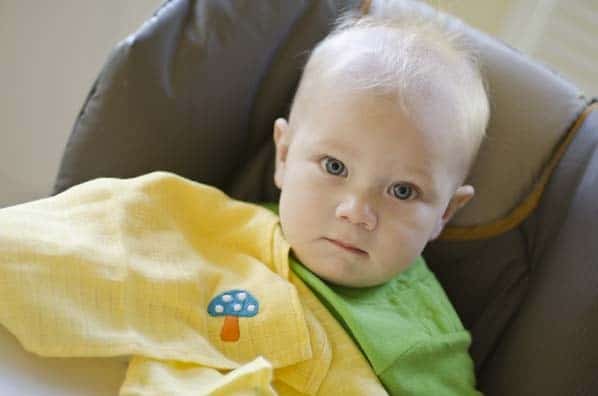 must!  They have a really great, and unique product line for babies and kids.
I most recently tried out these Muslin Squares:
Green Sprouts Muslin Square 3 pack
"New! A mother's best friend! Soft and absorbent multi-purpose cloth protects clothes from all sorts of drips, drools and messes, and can be used as nursing cover, changing pad, stroller sunshade and more. Cotton muslin with cute embroidery designs. Size: 26″ x 26″ 3pks per set"
These awesome muslin squares come in three styles:  Girls set (strawberries, flower, butterfly embroidery); Unisex (dragonfly, owl, mushroom embroidery); Boys' set (turtle, snail, bumblebee embroidery)
I tried out the unisex set and was really pleased with the quality and versatility of this product.  The muslin is soft and absorbant, and also nice and light for the summer.  These squares are much larger than I anticipated, measuring at 26″x26″.  The large size is fabulous because it makes the square much more versatile.  I have used these squares as a cover over my little one's strollers, as a napkin for my older kids, for wiping up messes and impromptu peek a boo's.  They work great, look adorable and are very reasonably priced at $15.99 for 3.  I have one of these squares tucked away in my diaper bag and it has come in really handy as a changing pad and nursing cover.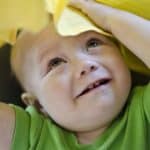 One of our readers swill with their own Green Sprouts Muslin Square 3 Pack!!! (Winner chooses style:  girl, boy or unisex)
Javascript must be enabled to enter this giveaway. Learn how to activate Javascript by
clicking here.

Loading Entry-Form

<
"A sample of this product was provided to facilitate my review.  All opinions expressed are my own."