This is a sponsored post written by me on behalf of Bestway for IZEA. All opinions are 100% mine.
With summer on the horizon and two kids at home to keep busy I have learned one  of the best ways to keep them out of trouble is to spend lots of time outdoors. But, oh the heat in Florida!! It can get miserable pretty quick outside in our humid climate and we have a loooong hot season, often it lasts from March to October.  My kids love to be around water, and will find any excuse to get wet outdoors so I was thrilled when I was asked to check out the new  H2OGO! Waterslide!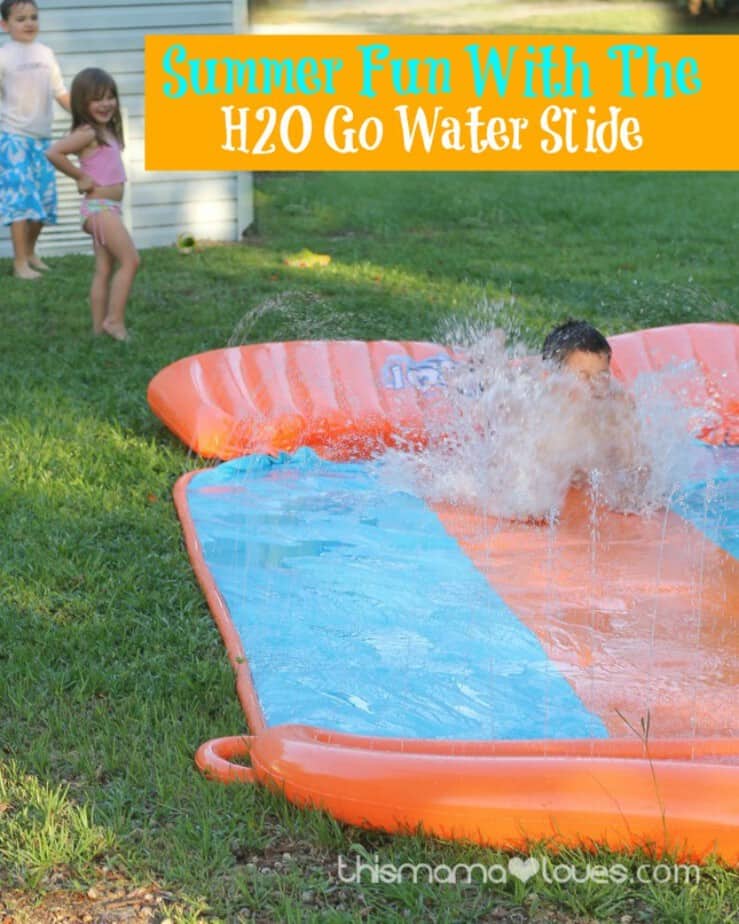 Setup was super easy- all we had to do was remove the slide from the box, air up the Speed Ramp™, hook up the hose (it comes with a special adaptor), and in just a few minutes water was splashing all around! This awesomely fun slide is not like the water slides of our childhood where you threw yourself towards it only to first hit the hard ground with a big belly flop. The H2OGO! Slide has an inflatable ramp that not only provides a soft land but it launches you even quicker down the 18 foot slide. The entire length of the slide and the end has tubes running down with small holes that create a gentle water tunnel keeping the slide wet and the fun! Once you launch and slide you end up in a drench pool at the end before you get up and do it all over again!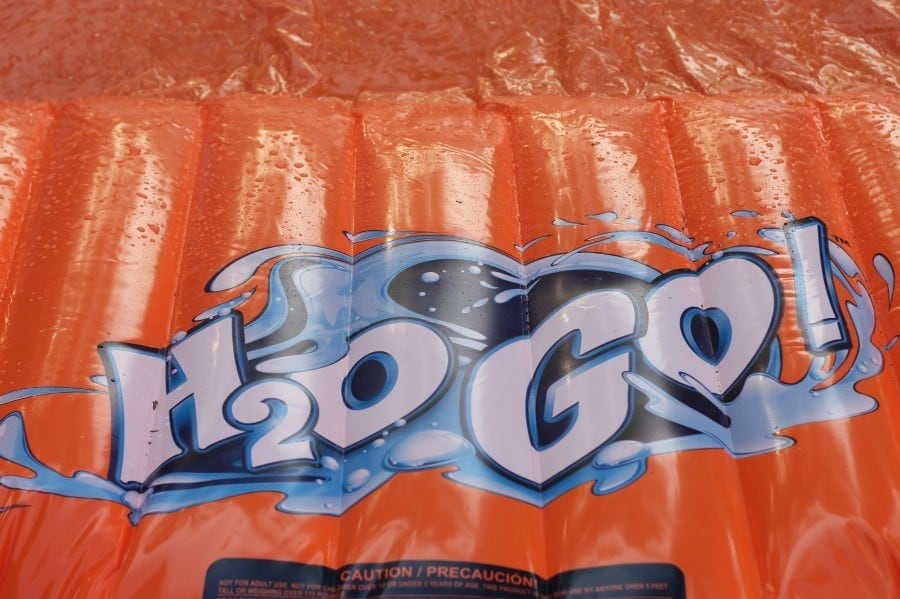 The H2OGO! is available in a single, double, or triple lane model- making for the more the merrier when beating the heat and playing with friends. We had the triple lane version and played for hours on it before even taking a break- there was no " Moooom, I'm booorrred!" heard that day!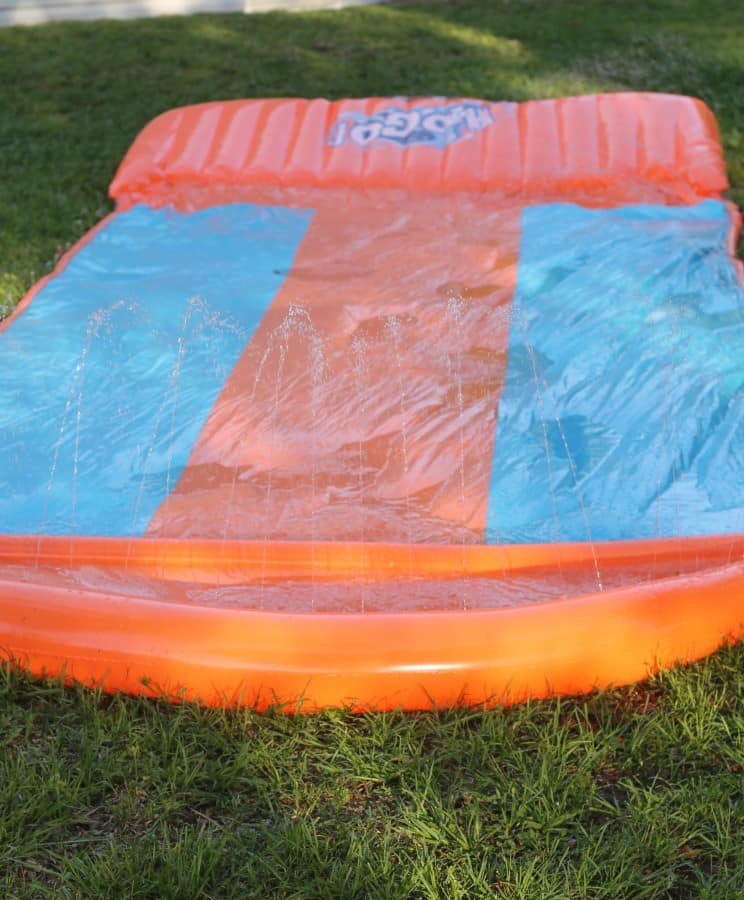 My little girl loved to jump on the Speed Ramp like a slide and slip her way down, it held up amazingly under pretty rough play.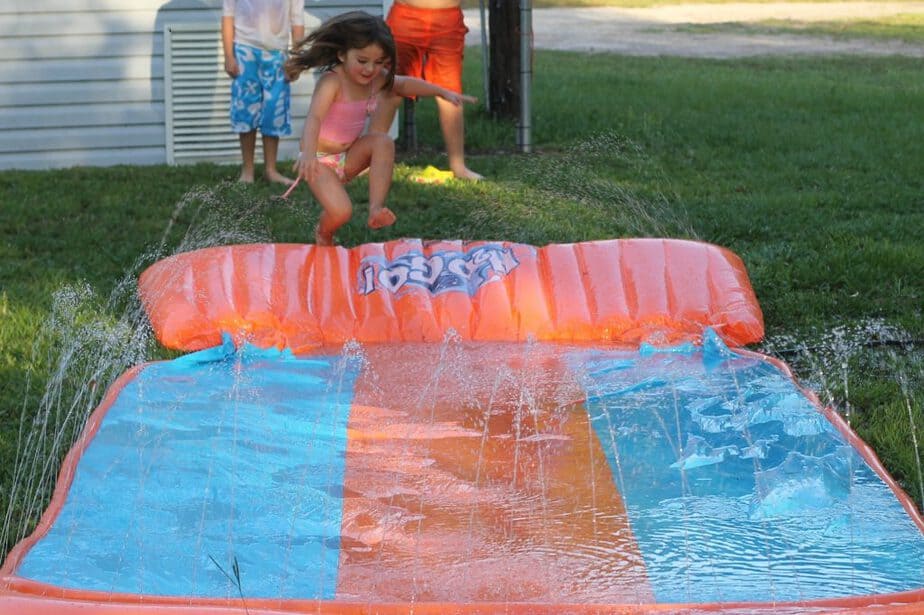 Sliding on his belly right into the drench pool.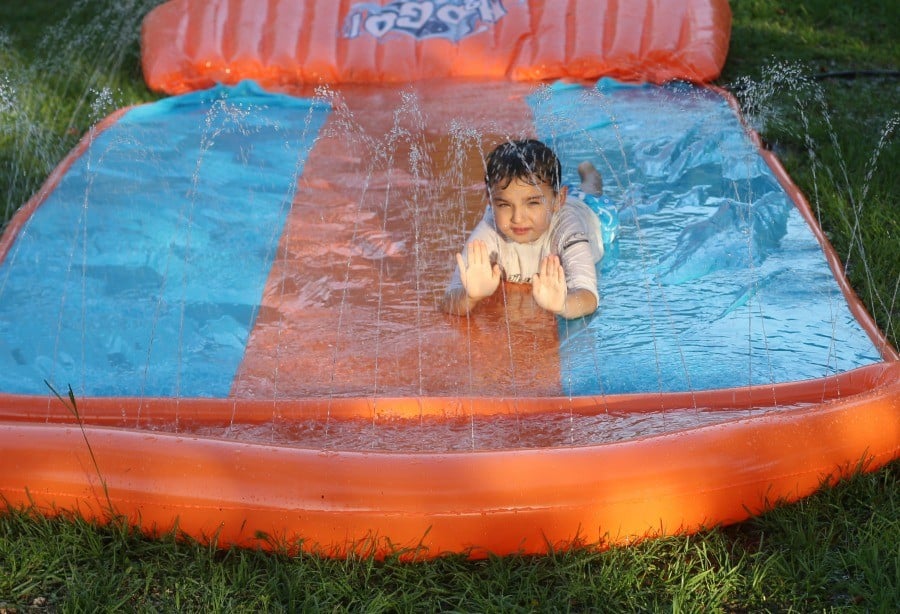 The H2OGO! Water Slide really saved the hot day from being unbearable and gave the kids a memorable afternoon. It has gone on our list as a great summer birthday gift to give!  
And guess what? They are letting me give one away to you!!!! Wouldn't you love to have one of these fun slides to keep the kids summer fun cool?  To enter, simply comment below and share your summertime party ideas/tips featuring the H2OGO! Slide as the centerpiece!